YCS School Profiles
Preschool and Elementary Schools
Beatty Early Learning Center
Beatty Early Learning Center
1661 Leforge Rd.
Ypsilanti, MI 48198
734-994-8178
Director/Principal: Erin Bradley
Special Services Offered in Building
Full and half day state and federally funded preschool programs
Special Education team to provide support
Many Parent Volunteer opportunities
Male Ambassador Group for Dad's
Monthly Family Events
Monthly Parent meetings
Weekly Coffee Chat for Parents
Rotary Readers and Books for Badges read to children monthly
Volunteers from U of M nurses program
Fluoride Varnish and Mobile Dentist Services provided
WIC on-site bi-annually
Bookmobile monthly visits
Class Size Averages
16 kids per classroom, 2 adults (16:2)
Staff
Teachers (Full-Time Equivalent): 16
Support Staff: 9
Administrators: 1
School Communication
Ford Early Learning Center
Ford Early Learning Center
2440 Clark Road
Ypsilanti, MI 48198
734-221-1800
Principal: Daniel Young
Daniel Young joined Ford Early Learning Center in 2020, after serving the students of Detroit, Michigan for 18 years. He began his career as a music teacher and continued to serve as a lead teacher, assistant principal, and principal, respectively. He is excited to begin this new chapter in his life serving the Ypsilanti Community Schools in the capacity as the principal of Ford ELC.
Mr. Young was born and raised in Detroit and attended Wayne State University where he earned his Bachelor of Music, Master of Education, and Education Specialist degrees.
Throughout his career, Daniel has gained experiences and skills that has lead to more effective teachers, successful students, and engaged families, and he is excited to share his knowledge with the Ypsilanti community in hopes to collaborate for an even better educational community and experiences for all of our students, staff, and families.
Mr. Young believes that the number one factor in all successful students is their community believing in them. Therefore, if you believe they can, they will.
During his free time, Mr. Young enjoys spending time with family and writing music
Special Services Offered in Building
General Education
Speech Therapy
Programs for the Disabled
Homebound
School Social Workers
School Nurse
Learning Specialists
Headstart/GSRP (4-year-olds)
Bright Futures
Class Size
Staff
Teachers (Full-Time Equivalent): 25
Support Staff: 26
Administrators: 1
School Communication
Perry Early Learning Center
Perry Early Learning Center
550 Perry Street
Ypsilanti, MI. 48197
734-221-1700
Principal, Lindsey Segrist
Lindsey Segrist is the principal of Perry Early Learning Center. She holds A.M.A. K-12 in Educational Leadership from Eastern Michigan University and a B.S. in Elementary Education from Eastern Michigan University. Lindsey has worked in education for approximately 15 years. Prior to becoming an administrator, she was an instructional coach in K-12 public schools, a middle school teacher and an elementary school teacher.

Lindsey sets high expectations for herself, staff, and students. She believes that all children are entitled to receive equitable educational experiences in order to maximize their life options. Lindsey is committed to providing rich and meaningful learning experiences to help set the stage for the district's youngest learners to develop into proficient and creative readers, writers, mathematicians, scientists, and leaders.
Special Services Offered in Building
General Education
5 First Grade Classrooms

6 Kindergarten Classrooms

2 Transitional Kindergarten Classrooms
Preschool
7 Head Start/Great Start Readiness Preschool Classrooms
Special Education
3 Early Childhood Special Education Classrooms

Early On Intervention
Speech Therapy

Occupational Therapy

Physical Therapy

Social Work
School Communication
Erickson Elementary School
Erickson Elementary School
1427 Levona
Ypsilanti, Michigan 48198
734-221-1600
Principal, Kelly Mickel
I grew up in New York and have now proudly been in the Ypsilanti community for nineteen years. I began my teaching career in 2004 at Kettering and Kaiser Elementary Schools as a Physical Education teacher and over the course of my tenure have taught at all levels, K-12. In 2009, I received my Master's Degree in Educational Leadership from Eastern Michigan University. Over the course of my career in education, I have served as a coach, teacher, athletic director and now a principal for the past four years. I am now in my third year as principal of Erickson Elementary. My expertise in project-based learning, technology integration, innovation, and leadership has enhanced the instructional initiatives and school culture at Erickson. I have high expectations and am dedicated to ensuring the highest quality education for all children. I believe positive relationships are the foundation for high-quality teaching and learning and fostering a positive school culture and climate. Welcome to the Erickson family!
Vision: Excellence at Erickson Mission
We are a community of leaders. We recognize, honor and celebrate the leaders within us!
We…
Love learning
Excel in all we do
Achieve goals together
Do what is right
Special Services Offered in Building
General Education
Exceptional Co-curricular Classes: Art, Music, Physical Education, Science
English Language Learner Support
Speech Therapy
Occupational Therapy
Programs for students with disabilities
School Social Workers
School Nurse
Intervention Teachers
Science Olympiad
Therapaws: Reading Therapy Dogs
EMU Bright Futures Afterschool Program
U of M Ready, Set, Go Blue
U of M Empire for the Youth Social Skills and Academic Support
Tutoring
Foster Grandparents Program
Strong School/Community Partnerships
Parent Leadership Team
Family Fun Curriculum Nights
Class Size Averages
Staff
Teachers (Full-Time Equivalent): 35
Support Staff: 15
​Administrators: 2

Principal- Kelly Mickel
Dean of Students- Derrick Davis
School Communication
Estabrook Elementary School
Estabrook Learning Community
1555 West Cross Street
Ypsilanti, MI 48197
734-221-1901
Principal, Ryan Johnson
Ryan began his teaching career in 2002 as a media specialist and immediately moved into the role of classroom teacher the following year. From 2003 until 2018 he moved back and forth between 4th and 5th grade crafting his love of teaching and building strong relationships with his students and families. The 16 years he spent in Dearborn Heights District 7 also presented him with leadership opportunities and growth while developing his desire to become an educational leader.
Ryan graduated from Eastern Michigan University with his undergraduate degree in 2002. Five years later he completed his Masters in the Art of Teaching from Marygrove College. He received his Educational Leadership Masters in August 2018.
Mr. Johnson is excited to begin a new chapter of his career at the same time that Estabrook is transforming itself. He prides himself on being able to create a safe and comfortable learning environment for all students. Ryan welcomes collaboration and input from all stakeholders and invites anyone to pull up a chair, have a cup of coffee, and talk about the betterment of the school community.
Personally, Ryan is a father of 4 wonderful children. Twins, Jack and Mary are 14 years old and beginning their high school years. Noah, 10 and Luke, 8 also keep him busy. Ryan's wife, Shannon, of 18 years is a RN with the University of Michigan Hospital and they have lived in Brighton, Michigan for past 8 years.
Special Services Offered in Building
General Education
Speech Therapy
Physical Therapy
Occupational Therapy
Homebound
School Social Workers
Counselor
School Nurse
Learning Specialists
After School Sports
Grades 2-5
Class Size Averages
Staff
Teachers (Full-Time Equivalent): 21
Support Staff: 16
Administrators: 1
School Communication
http://www.ycschools.us/our-schools/elementary-schools/estabrook-elementary/
Holmes Elementary School
1255 Holmes Road
Ypsilanti, MI 48198
734-221-2100
Principal: Gregory Anglin
Mr. Gregory Anglin began his tenure with Ypsilanti Community Schools at Holmes Elementary on August 5, 2019. He comes to us from Plymouth-Canton Community Schools where he served as the Assistant Principal of Salem High School for the last 5 years. Prior to this role, Mr. Anglin was the Principal of Success Mile Academy in Warren, Michigan where he was responsible for the education of K-6 students. During his fifteen years in public education, Mr. Anglin has served as a Social Studies Teacher, Student Services Coordinator, Assistant Principal, and Principal. As an instructional leader, Mr. Anglin has led with integrity and a commitment to deep equity workaround excellence, voice, and access for all. He brings expertise in using data to inform instruction, providing professional learning opportunities for staff, a strong background in assessments, and creating a positive learning community where students thrive academically, socially and behaviorally. His instructional leadership includes having high expectations for all, forming strong interpersonal relationships, building a solid academic climate, and putting in place the socio-emotional supports that our students need to be successful in a caring, culturally responsive learning community.
Special Services Offered in Building
Community Partnerships
St. Joseph Mercy Health System (Shape Down)
Eastern Michigan University School of Social Work
Ann Arbor United Soccer Club
America Reads Salvation Army
Youth and Family Center Food Gatherers
MI826
YMCA
PBIS
Grizzly Gatherings (monthly)
All School Events (each trimester)
Celebrate- citizenship, attendance and academics
Academic Supports
Title I services Tutoring
Bright Futures YMCA
After School Programs
Man Up Kid Down Basketball
Ann Arbor Soccer United Club Cheerleading
Fly Art
Science Olympiad Girls On The Run
Young Confident Scholars

Home of the Grizzly Cubs

Class Size Averages
2nd grade- 22
3rd grade- 21
4th grade- 27
5th grade- 20
Staff
School Communication
(YIES) Ypsilanti International Elementary School
(YIES) Ypsilanti International Elementary School
503 Oak Street
Ypsilanti, MI 48198
734-221-2401
Principal: Cassandra Sheriff
I am delighted to be a part of Ypsilanti Community Schools. I feel fortunate to have the opportunity to work with dynamic leaders and highly qualified staff at our elementary school.
Born and raised in Detroit, Michigan working with children and families has always been my passion; with over 20 years of experience in the field of education and family and community services, I have a broad background in early childhood as a preschool teacher, program administrator, and county director. I have also worked as a youth and family counselor, and administrator of a community mental health facility.
I believe that the goal of elementary education is to support children and their families by providing high-quality(YIES) education and services.

I believe that the role of the teacher is to foster a learning environment that is safe, secure and supportive of each individual child.

I believe that children deserve an equal chance to learn without being prejudged.

I believe that parents and community members contribute to a child's achievement and success in school and later in life.

I believe that knowledge for children is acquired by hands-on learning opportunities that serve the whole child.

I believe that Y.I.E.S. exemplifies Young Confident Scholars!
I have obtained a Master of Science Degree in Community Services and a Bachelor of Science Degree in Early Child Development from Michigan State University. I am currently enrolled in the K-12 Education Administration Program at Eastern Michigan University, where I will also pursue my Doctorate Degree in Curriculum and Instruction. I look forward to continuing my career at Ypsilanti Community Schools!
I am married to my loving husband Attorney Omar Sheriff. We share three wonderful children Danny, Jacob, and Kennedy. When work commitments are met, I enjoy spending quality time with family and friends, giving back to my community, learning new things, laughing, listening to music, traveling, and shopping.
Special Services Offered in Building:
Ypsilanti International Elementary School (YIES) is an International Baccalaureate Primary Years Programme (IB PYP) candidate school. www.ibo.org
What is an IB PYP School?
The International Baccalaureate Primary Years Programme (IB PYP) is a curriculum framework designed for students 3 to 12 years of age. It focuses on the development of the whole child as an inquirer; both in the classroom and in the world outside.
At YIES we offer:
Pre-K through 12th Grade Continuum Model (PYP at YIES, MYP at WIMA, & DP at WIHI) for the International Baccalaureate Program
Preschool through 5th Grade program option
Spanish classes starting in Preschool through 5th grade
Unified Arts for all grade levels: Music, P.E., Art, Spanish, and Science
Kids Clubs: Spanish, YMCA, Bright Futures, and more!
YMCA-Ann Arbor Before and After School program on site
A full range of Special Education Services in the least restrictive environment including, speech, physical, and occupational therapy, social worker, literacy intervention specialist; and school nurse.
Family and Community Environment
Loving, Caring, and Highly Qualified Staff
Class Size Averages
Preschool 3 yrs, 15:1
Preschool 4 yrs, 16:1
Transitional Kindergarten, 16:1
Kindergarten, 25:1
1st Grade, 22:1
2nd Grade, 25:1
3rd Grade, 26:1
4th Grade, 30:1
5th Grade, 30:1
Additional support staff are in classrooms (assignments vary per classroom); including Foster Grandparents, Paraprofessionals, and Student Teachers/Interns.
Staff
Teachers (Full-Time Equivalent): 25
Support Staff: 20
Administrators: 2
School Communication
(YCMS) Ypsilanti Community Middle School
Ypsilanti Community Middle School
235 Spencer Lane
Ypsilanti, MI. 48198
734-221-2203
Principal, Turquoise Neal

Special Services Offered in Building
General Education

Self-Contained classrooms

Cognitively Impaired

Emotionally Impaired

Autism Spectrum Disorder

6th & 7th-grade support

Speech Therapy

Occupational Therapy

Homebound services

School Social Workers

School Nurse

Learning Specialists

UM RAHS health clinic
Ypsi Grizzlies
Class Size Averages
Staff
Teachers (Full-Time Equivalent): 30

Support Staff: 24

Administrators: 3
School Communication
(YCHS) Ypsilanti Community High School
Ypsilanti Community High School
2095 Packard Rd
Ypsilanti, MI. 48197
734-221-1000
Principal, Dr. Chelsea Harris-

Hugan
Dr. Chelsea Harris-Hugan, has been in education for over 20 years. Her years of experience as an educator spans from preschool to high school. In addition to her role as an educator, she is a mom of three adult children and a wife of 28 years. She enjoys spending time with family and most water sport activities.
She earned her Bachelor's degree from Eastern Michigan University, her Master's Degree from Wayne State University, and her Ph.D. in Educational Leadership from North Central State University in Arizona. She is a lifelong learner with a passion for nurturing and educating children as well as young adults.
This year will mark her 23rd year in education. She has been a classroom teacher, literacy coach, curriculum coordinator, curriculum director K-12, and early childhood director. She was the principal of the largest elementary school in the Oak Park School District. She has served communities that were under-resourced in Detroit, Michigan, as well as schools with greater resources in Plymouth-Canton, Michigan.
Her work as a principal has been the most fulfilling. This life's calling allows her the continued opportunity to work collaboratively with teachers daily while remaining connected to students' learning and growing.
She is a firm believer that every child can succeed and that positive nurturing relationships between students and staff builds self-assurance in students to use their intellect, to shape their future and the future of their community and the nation.
Special Services Offered in the High School Building
Bright Futures, EMU partner

Communities In Schools Program

CTE Classes offered through YCS and Washtenaw Community College

Dual Enrollment at Washtenaw Community College

General Education

Homebound services

Learning Specialists

Math and ELA support classes

Mentor To Youth, EMU partner

Occupational Therapy

Restorative Justice, Restorative Practices

Robotics Team - State Champions, National Qualifier

Self Contained classrooms

Autism Spectrum Disorder

Cognitively Impaired

Emotionally Impaired

School Nurse

School Social Workers

Senior car giveaway at graduation

Speech Therapy

UM, RAHS Health Clinic

Upward Bound, EMU partner

YCS@Work - community internships for our upperclass student Grizzlies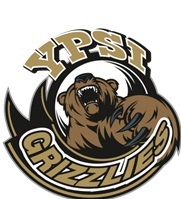 Class Size Averages
Staff
Administrators: 4
Dean: 1
Counselors: 3
College Advisor: 1
Teachers (Full-Time Equivalent): 62
Support Staff: 31
Current Electives Offered
African American Literature, Art, Band, Choir, CTE: Auto, Culinary and Nursing, Drama, Engineering, Health, Physical Education, Social Justice, Speech, and Debate, YCS@Work
Current Sports Offered
Fall: football, boys soccer, boys tennis, girls swimming, sideline cheer, volleyball
Winter: boys and girls basketball, boys and girls bowling, boys swimming, wrestling
Spring: boys and girls track and field, baseball, softball, girls soccer, boys golf
School Communication
SPECIAL YCHS PROGRAMS
YCHS Freshman Academy
YCHS AC Tech
Ypsilanti STEMM Middle College
(ACCE) Achieving Career & College Education
ACCE - Achieving Career & College Education
1076 Ecorse
Ypsilanti, MI 48197
734-221-1691
Principal: Charles Davis
Special Services Offered in Building
General Education

Speech Therapy

Homebound

School Social Workers

Learning Specialists
Grizzly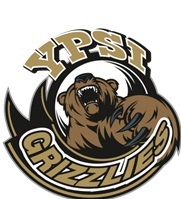 Class Size Averages
Staff
Teachers: 9
Support Staff: 6
Administrators: 1
School Communication