Middle School Small Learning Community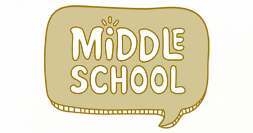 The YCS middle school philosophy is centered around:
Trust
Respect
Responsibility
All instruction will be based on best practices pedagogy. In our positive and safe, student-centered environment, all voices will be honored. Problem-solving, innovative thinking, and creativity will be integrated into all facets of our school community. We are committed to the success of all stakeholders.
All Small Learning Communities will have co-curricular activities (after-school enrichment programs and athletics - as governed by age requirements).
---
Grades 6th - 8th
Location: YCS Middle School
510 Emerick Street
Ypsilanti, MI 48198
Phone Number: 734-221-2200
Ypsilanti YMCA Child Development Center (CDC)
Program for Child Care
2020-21 School Year Calendars
YCS 2020-21 Traditional Calendar

YCS Preschool Calendar 2020-21 (Beatty, Ford, & Perry) (TBD)
Please remember the first day of school for students K-12 is Monday, August 31, 2020. Pre-school students start after the Labor Day holiday on Tuesday, September 8, 2020.