Enrollment Procedure
Welcome to the Ypsilanti Community Schools
We are proud of our schools and strive to provide an outstanding educational program for all students. We look forward to working with parents and guardians to ensure a successful school experience for each student! Enrollment is at the buildings.
The district offers a variety of outstanding opportunities for all students. This is the "place to be" if you are interested in enrolling a child in kindergarten through twelfth grade.
Email Requests:
Registrar (Record Requests):
Email: vhall4@ycschools.us
YCS School Profiles
School profiles are useful and informative that can help parents connect their prospective students with the best-fit school.
YCS Preschool Registration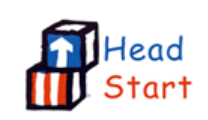 Great Start Readiness Preschool(GSRP) and Headstart
Preschool registration started TODAY!!!
Have you heard?! We're offering FREE quality preschool for 3 & 4 year-olds!
See if you qualify:
Welcome to Washtenaw County Quality Preschool Partnership
Are you looking for free high quality preschool within Washtenaw County for a child who is 3 to 5 years old and wondering if you qualify? Please fill out our interest form below or call 1(800) 777 - 2861 to determine if your child is eligible to attend a FREE Great Start Readiness Program (GSRP) or Head Start preschool program in Washtenaw County. For more information on available local programs and eligibility criteria, click on

About Us. Any family wishing to apply for GSRP or Head Start in Washtenaw County must complete this interest form.
"NEW" Student Registration Only
YCS Enrollment - Registration
Applications must be submitted online
You will receive a call from YCS to finish up the registration process.

Link to Registration Gateway, online registration
Enrollment Process
Parent completes online registration application.

Secretary checks online registration for any in her building.

Secretary calls the parent to schedule an appointment to receive all required documents & finalize the application. At that time, the secretary gives the parent their start date and sends a request to Transportation.

Takes 24 hours for RG to populate to Powerschool.
Returning Students

You are considered a returning student if you previously were enrolled at YCS.

For returning students: If your child has ever attended YCS fill out this form below
Use this link below to update information for returning students.
Link to Registration Gateway, online registration for Returning students
YIES K - 5 Application for 2020 -2021 - Admission Process
SLC

Registration
APPLY NOW! Application for 2020-21

YIES 2020-2021 Application and Admissions Process
The new student application is only for students, including new siblings, who are NOT currently enrolled at YIES. If your child currently attends YIES, DO NOT submit a new student application form. Your child's 2020-2021 enrollment information was processed with the re-enrollment survey each family completed in February.
Ypsilanti Community Schools are currently operating remotely following Governor Whitmer's Executive Order #2020-35, closing schools for the remainder of the school year. If you have any questions, do not have access to a computer/WIFI, or need assistance completing the application, please contact 734-221-2402. Leave a detailed message, including your name and contact number, and a YIES staff will return your call from a remote location to support.
YIES 2020-2021 K-5 Application: Opens May 5th
Link to YIES K-5 Application
YIES 2020-2021 Structure Communication
Link to YIES 2020-2021 Structure Communication
Dear Parents and Community Members,
Decisions for the classroom and enrollment structure at YIES are carefully evaluated before making decisions. Our team worked closely with a YIES Focus Group, which consisted of parents and staff members, to help make decisions about the direction of our school.
This process includes:
Fiscal sustainability factors.

Enrollment trends such as student matriculation, returning students, siblings, and new students.

A maximum number of students allowed in a classroom (teacher: child ratio).

Building Infrastructure.
Having considered all of those as mentioned above, the YIES classroom and grade level structure for the 2020-2021 school year is as follows:
1- Young 5's
3- Kindergarten
2- First Grade
3- Second Grade
3- Third Grade
3- Fourth Grade
3- Fifth Grade
YIES enrollment has continued to grow each year, and we have now maximized the number of classrooms available to serve students. The decision to permanently discontinue the preschool program at YIES, effective June 12, 2020, was difficult; however, a necessary outcome to make room for currently enrolled students transitioning to the next grade level, as well as consideration of the financial demands required to maintain an affordable and high-quality preschool program.
Currently enrolled preschool students will transition to Young 5's, or Kindergarten during the 2020-2021 school year. Preschool students who do not meet the State age requirements to transition to Young 5's or Kindergarten will be grandfathered into YIES, which means a Young 5's, or Kindergarten slot will be reserved for the student for the upcoming school year.

YIES 2020-2021 Admissions Process
Carefully review the YIES 2020-2021 Admissions Process for important information about application dates, and events.
Link to YIES 2020-2021 Adminission Process
YCHS STEMM Application
SLC Registration


Application form
YPSI LAB School (NEW)

YPSI LAB SCHOOL FOR THE 2020 SCHOOL YEAR!
NEW
Click on image to enlarge
ABOUT US
OUR PROGRAM
The Lab School is committed to preparing all students to be conscientious, thoughtful, critical thinkers who are prepared for college and/or career success. Supporting our learners in this endeavor begins by creating innovative, high-quality learning experiences that are individually tailored.
Innovative, Individual, Differentiated, and Engaging STE(a)M Curriculum
Access to Ypsilanti Community Schools sports, clubs, and activities
Open, Inclusive, and Welcoming Environment
Access to Robotics, CNC, 3D Printing, Laser Cutter, Electronics, and more
www.ypsilabschool.org
111 S. Wallace Blvd, Ypsilanti
STE(a)M FOCUSED Integrated STE(a)M curriculum
QR Code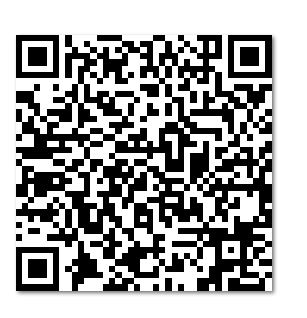 WIMA & WIHI Enrollment Information
WIMA and WIHI Enrollment Information

Washtenaw International Middle Academy
Application Process for the 2020 - 2021 School Year


Washtenaw International High School
Application Process for the 2020 - 2021 School Year
Dear YIES 5th-grade families,
As an International Baccalaureate (IB) partner school with Washtenaw International Middle Academy (WIMA), we want to share important dates and details about the 6th-grade WIMA Application Process for the 2020-2021 school year. We hope you can join us at the WIMA Admissions Info Night on January 8th @ 6pm where you can learn about WIMA's caring, diverse, and academically-focused learning community! The application opens tomorrow, Friday, November 8th and closes February 7th. For more information about WIMA & WIHI, please visit our website (wihi.org) and view this informational video.
YIES students who apply prior to the deadline have priority into WIMA after siblings (State Policy) are admitted. Since we have limited seats (64 total), we will likely have a lottery for the seats available for WIMA 6th grade students. Please review the dates and application details attached and contact admissions coordinator, Kelly Cartwright (KCartwright@wihi.org) with any questions.
We look forward to welcoming you to our school community!
Sincerely,
Ms. Do
Nhu Do, Principal
Program Director, Washtenaw Educational Options Consortium
---
Supporting documents required for enrollment:
(click on the document type for detailed information)
Record of student's birth
Record of student's birth

Birth Certificate
Passport
Visa
Hospital Record
Record of Immunizations
Record of Immunizations

Bring an immunization record from an authorized health care provider or public health agency (month/day/year is required for all immunization dates).
Immunizations for polio, DPT, measles, mumps and rubella (MMR) and hepatitis B are required.
Varicella vaccine(s) or proof of disease (chickenpox) is required for students entering grades kindergarten through 10. Students in grades kindergarten through 5 only, must provide a signed note from the health care provider with the month and year of disease as proof of disease. For students in grades 6 through 10, proof of disease shall be a signed note from the parent/guardian or health care provider with the month and year of disease.
Immunization Waiver & Consent Disclosure Forms
Immunization Waiver
For Immunization Waiver: Make an appointment at the Washtenaw County Public Health Immunization Clinic. The clinic is located at 555 Towner Street in Ypsilanti. To make an appointment, call 734-544-6700.
*Please note that the schools will no longer have waivers. You must receive a certified waiver from the health department for it to be a valid waiver.
New Vaccine Waiver Rules
Link to New Vaccine Waiver Rules
Consent for Disclosure for Immunication Information
For Local and State Health Departments
Link to Consent Form
Home Language
Home Language
Documentation of Legal Residence for Parent/Guardian
Documentation of Legal Residence for Parent/Guardian

Bring a copy of one of the following items:
Contract of home purchase
Real estate lease
Current water, electric or gas bill showing address
Notarized letter from the owner of residence with whom the family is living along with the owner's legal proof of residence as listed above.
Residency Affidavit
Education Project Referral - Homeless Services
Foster Care or Court Ordered Guardianship
Foster Care or Court Ordered Guardianship
If the student is under the care of foster parents or court-ordered legal guardianship, please bring the appropriate documents.