Ypsilanti District Library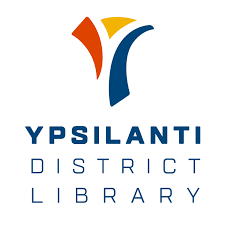 Ypsilanti District Library Upcoming events
Ypsilanti District Library is offering all library cardholders free online tutoring at tutor.com from 4-11 pm in a number of academic subjects. What would normally cost parents $40/hour is now part of each membership. To get started, go to tutor.com/ypsi and log in using your library card number. That's it! (You can also use this service at the library without logging in). Create an account to remember where you left off during your session or use it as a guest. This is a fantastic opportunity for our students (and parents too - there are adult ed topics on there). Share widely and freely, the more usage they get, the more likely the library will continue to offer it.
---
Web sites that can help with homework and more.
Ypsilanti District Library Links
Link to Ypsilanti District Library for Kids and Parents
Link to Ypsilanti District Library for Teens
Ypsilanti District Library Services
Online Library Card Application- Patrons can now apply for a library card online.

Student Accounts- The YDL can create an account for YCS students to utilize their digital resources.

Book Bundles- They are now providing them for general patrons

Roller Girl- YDL is partnering with Ann Arbor Roller Derby for weekly read-aloud of this graphic novel. There is also a friendship bracelet kit/activity that goes along with the book. Email Nicole Russell for more activities (nrussell@ypsilibrary.org)

Look Both Ways- This is the upcoming Community Reads book starting in October. There is an activity kit that goes along with it, and there will be weekly read aloud from the local Alpha Phi Alpha and Alpha Kappa Alpha alumni association.

Free Printing- There is a form to submit print jobs for free at the Michigan Ave, or Superior locations. Superior has 24-hr lockers you can pick up materials from.