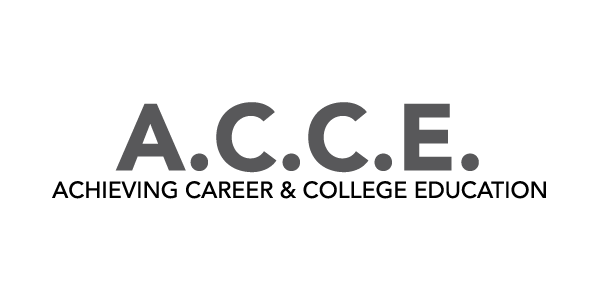 Welcome
Achieving Career & College Education
Teaching methods incorporated in this program are designed to reach and support students in a flexible learning environment. ACCE utilizes community partnerships, personalized instruction, online learning, and a hands-on approach to finding academic solutions.
Enrollment in this program is by referral only and is not an option that students can choose during the course selection process
Spotlights

Students attending UM Career Conference with ACCE Staff
Project Based Learning Experience
We have begun this year's PBL experience in full. It is a culmination of our outdoor space experiences this year. Students will explore opportunities to improve our outdoor spaces here on campus. They will budget, design, model and present their ideas in order to make the most of ACCE's environment. All students were very engaged in discussions this week. Please ask your student more about it and if they had any ideas!
Friday March 16th Art Based Collaboration Day
We will be taking the morning and having community experts in different arts come to share their expertise with the students. The day will begin as normal at 8:15 and students will be dismissed after our Walking Taco lunch at 11:30.
Ask your student about their Progress Tracker
Students are visually tracking their progress in classes. GREEN=A's and B's YELLOW=C's RED=D's and F's. They are updating the trackers every Monday and posting them in advisory classrooms. So far, it has made them very aware of how they are doing academically!
SENIORS>>>>>>Teachers will be available to help with Senior Projects on the following Friday afternoons-February 9, February 23 and March 9. Please let us know if you plan to attend any of these opportunities.
FOCUS of ACCE 2017-18
ACCE Parent and Student Handbook...Click Here
Dress Code Policy for Ypsilanti Community Schools
Matthaei Botanical Gardens Visit
Radrick Challenge Course Visit
Calendar
Calendar

‹

March

2018

›

S
M
T
W
T
F
S
1

Mar 1

1:00 PM to 2:00 PM

Coming Home Pep Assembly

ACCE Website Calendar

2

Mar 2

8:00 AM to 3:00 PM

Ms. Jacobs UM Trip

ACCE Website Calendar

9:30 AM to 11:30 AM

Library Field Trip

ACCE Website Calendar

7:00 PM to 10:00 PM

Coming Home Dance

ACCE Website Calendar

3
4
5
6
7
8
9
10
11
12
13
14
15
16
17
18
19
20
21
22
23
24
25
26

Mar 26

Spring Break No School

ACCE Website Calendar

27

Mar 27

Spring Break No School

ACCE Website Calendar

28

Mar 28

Spring Break No School

ACCE Website Calendar

29

Mar 29

Spring Break No School

ACCE Website Calendar

30

Mar 30

Spring Break No School

ACCE Website Calendar

31
Spring Break No School

Mar 26 - Mar 30

ACCE Website Calendar
News
IMPORTANT UPCOMING DATES!
March 20th College Day-recruiters visiting and financial aid workshop
March 26th-30th No School Spring Break
April 20th Cultural Day 9-1
April 26th Wright Museum Field Trip
April 30th SEMIS Community Forum @ EMU
School Information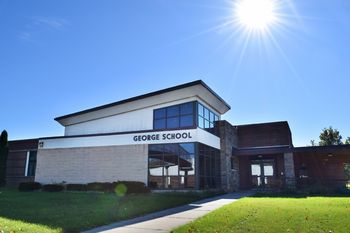 Grades
9th - 12th Grades
School Hours
Full Day
8:15 am - 3:10 pm
Early Dismissal
8:15 a.m.-11:00 a.m.
Bell Schedule

1st Period - 8:15-9:05 am
2nd Period - 9:10-10:00 am
3rd Period - 10:05-10:55 am
4th Period - 11:00-12:00 am
Lunch -12:00pm -12:30 pm
5th Period - 12:35-1:25 pm
6th Period - 1:30-2:15 pm
7th Period - 2:20-3:10 pm