Our Schools and Small Learning Communities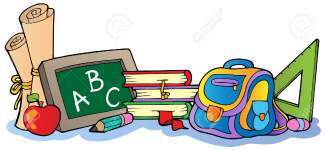 WHAT ARE SMALL LEARNING COMMUNITIES?
Small Learning Communities (SLCs) emphasize small structure and curricular specialization as well as focus on the learner and learning and in particular, the active and collaborative nature of students' and teachers' work. In a Small Learning Community, interdisciplinary teams of teachers assume responsibility for student educational progress across years of school and maximize flexibility to act on the knowledge of students' needs.
This is a form of school structure that is designed to provide more personalized learning to better meet the needs of students. Each SLC shares the same teachers and classes are taught with the emphasis on a theme or career emphasis. Several Small Learning Communities can exist in the same building.
Elementary Schools

Secondary Schools

Grades Preschool - K - 1

Grades 6 - 8

Beatty Early Learning Center
Head Start
1661 LeForge Road
Ypsilanti, MI 48198

Ford Early Learning Center
2440 Clark Road
Ypsilanti, MI 48198

Perry Early Learning Center
550 Perry Street
Ypsilanti, MI 48197

Grades K - 5

Ypsilanti International Elementary School
Entrance on Vought
503 Oak Street
Ypsilanti, MI 48198

Grades 1 - 5

Erickson Elementary
1427 Levona Street
Ypsilanti, MI 48198

Grades 2 - 5

Holmes Elementary
1255 Holmes Road
Ypsilanti, MI 48198

Grades 2 - 5

Estabrook Elementary
1555 W. Cross Street
Ypsilanti, MI 48197

Ypsilanti Community Middle School
510 Emerick Street
Ypsilanti, MI 48198

Grades 9 - 12

Ypsilanti STEMM Middle College
2095 Packard Road
Ypsilanti, MI 48197

Ypsilanti AC Tech
& Ypsilanti 9th Grade Academy
Arts, Communications, and Technology
2095 Packard Road
Ypsilanti, MI 48197

Ypsilanti A.C.C.E. Program
Achieving Career & College Education Program
George School
1076 Ecorse Rd
Ypsilanti, MI 48198

Online Learning

Grades TK - 8

TK-8 Online Learning Program
Online Learning Based

Participating Middle and High School Programs

Early College Alliance at EMU
220 King Hall
Ypsilanti, MI 48197

Washtenaw International High School and Middle Academy (WIHI) Program
105 N Mansfield St.
Ypsilanti, MI 48197

WAVE Washtenaw (Washtenaw Alliance for Virtual Education)
Link to WAVE program