Welcome to

Achieving College & Career Education

Teaching methods incorporated in this program are designed to reach and support students in a small, innovative learning environment. ACCE utilizes community partnerships, personalized instruction, online learning, and a hands-on approach to finding academic solutions.

Enrollment in this program is by referral only and is not an option that students can choose during the course selection process
Ypsilanti A.C.C.E. Program

George School - 1076 Ecorse Rd

Ypsilanti

,
MI
48198

Phone:
734-221-1691

Fax:
734-484-5918

Calendar

Previous

October

2022

Next

S
M
T
W
T
F
S
1
2
3
4
5

Oct 5

Student Count Day

Calendar:

YCS District Calendar

6
7
8
9
10
11
12
13
14

Oct 14

Beatty Open house at Drop-off/Pick-up

Calendar:

YCS District Calendar

15
16
17
18
19
20
21

Oct 21

YCS - One Half Day - Records Day

Calendar:

YCS District Calendar

22
23
24
25
26

Oct 26

YCS Parent Teacher Conferences - One Half Day

Calendar:

YCS District Calendar

27

Oct 27

YCS Parent Teacher Conferences - One Half Day

Calendar:

YCS District Calendar

28
29
30
31
IMPORTANT UPCOMING DATES!
Important Dates for Fall 2022!
Sept 15th - 5-7pm @ ACCE Campus - Open House for Parents and Students. Come meet the staff and principal!
October 3rd - Picture Day @ ACCE
October 3rd-7th - Homecoming Spirit Week @ ACCE & YCHS
October 5th - COUNT DAY! Please make sure your student is present on Count Day!
October 7th - Homecoming Game - 7pm @ Shadford Field
October 8th - Homecoming Dance @ YCHS Cafeteria
Dress to Impress - No Sneakers or Jeans
Tickets $5 in advance (see Ms. Tillerson @ ACCE for Tix)
October 21st - Half Day - Records Day - End of 1st Quarter
October 26th & 27th - Parent Teacher Conferences @ ACCE
Times TBD - Stay Tuned for times and format
Meet Our New Principal - Mr. Davis!
Please join us in welcoming Mr. Charles A Davis, Jr. to ACCE. Here's more about him, in his own words:

"Hello, I want to introduce myself. I am Charles A. Davis Jr., and I am the new principal of ACCE High School. I have more than 25 years of experience in education. I have been a principal of several elementary schools, middle schools and high schools. I am extremely passionate about education and building genuine relationships. I am student focused and data driven in my decision making. I look forward to meeting you all and working with you to support and guide our students to graduation."

Welcome to the ACCE family, Mr. Davis!
See Our Amazing Staff At Work!
Charlotte Tillerson
won the Educator Advocate award from the Student Advocacy Center in May of 2022, for her consistent hard work in building relationships with students, families and advocating for their educational needs. Congratulations on your recognition, Mrs. Tillerson!
Lauren Fardig-Diop
won a LaFontaine Teacher of the Year Award in May of 2022 and a 2022 SEMIS Award for Powerful Place-based Education!
Congrats, Ms. Lauren!
Carla Whitsett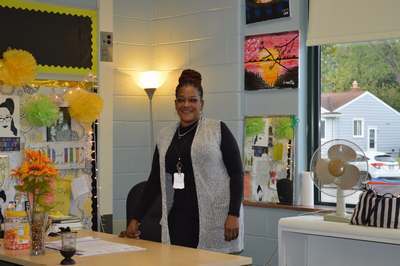 Our own Carla Whitsett won the 2021 Educational Support Staff Professional of the Year for the State of Michigan. See more about her award here! Congratulations Ms. Whitsett, for your hard work and consistent support of our community!
Congratulations to ACCE students and staff for being awarded the Washtenaw County Mental Health Public Safety Preservation Millage, and Washtenaw Intermediate School District mini-grant in the amount of $5,000 in February of 2022! This grant allowed us to build a weight room at ACCE, hold our very first Pride Prom in May and host two community Mental Health Day events, where we talked about strategies to take care of our mental health, symptoms of mental health issues and promoted help-seeking, reducing stigma in our community.
SHOW UP.
BE KIND.
FOLLOW DIRECTIONS.
ASK QUESTIONS.
MANY HANDS MAKE LIGHT WORK.
Senior Information
Scholarship Information
I See You
We like to recognize students for making great academic and social choices!
- Mayana is being recognized by Mr. Fisher for getting an A+ on her Health Final.
- Quamaine is the PE class jousting champion
- Mr Fisher wants to recognize his whole class for defeating Ms. LJ's class in tug of war
- Nate is being recognized by Ms. Lauren for an excellent ELA final.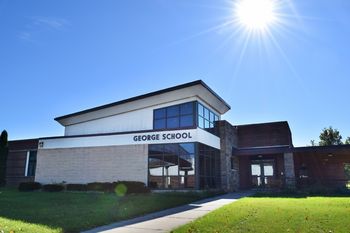 Ypsilanti A.C.C.E. Program
Principal
Grades
9th - 12th Grades
School Hours
Full Day
8:00 am - 2:55 pm
Early Dismissal
8:00 a.m .- 11:15 a.m.
2021 Bell Schedule (In Person)
Community Hour - 8:15-9:15am
1st Hour - 9:20-10:50 am
Lunch - 10:55-11:40am
2nd Hour - 11:45-1:15pm
3rd Hour - 1:20-2:55pm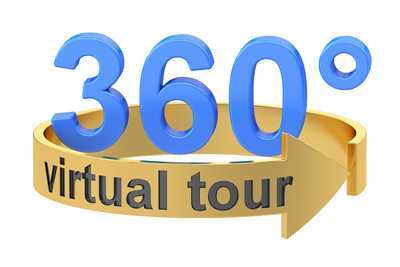 Ypsilanti Community Schools now has virtual tours of all district school buildings! These tours will allow families to see what each building looks like and is a unique way of learning more about each school's educational programs!
Enjoy the virtual tour experience!
Ypsilanti ACCE Program Virtual Tour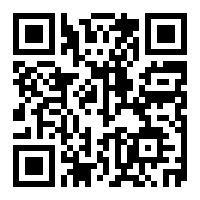 ACCE'S Mental Health Day on March 22. Students participated in yoga, creating slime, smelling different calming oils, making tik toks, writing, and reading. Thank you to the Ozone House for bringing fun, relaxing activities for our students!