YCHS School Profile
Cory Gildersleeve is the Principal of Ypsilanti Community High School. He came to Ypsilanti Community Schools with extensive coaching, teaching, and experience. As a collegiate student-athlete, he received his Bachelor's Degree from Central Michigan University where he was recognized as a leader on the field and in the classroom.
While completing his Master's Degree through Marygrove College, he was honored with three 'Who's Who Amongst America's Teachers" Awards and was also named County and Region Honorable Mention Coach of the Year.
He earned his Administrative Educational Leadership Certificate through Eastern Michigan University's Specialist Degree Program. In doing this, he was able to work as an administrative intern at the Roberto Clemente Developmental Center and the A2 Technical High School Campus. He then continued on with administrative work for the Ann Arbor Public Schools at the Pathways To Success High School Campus as a lead teacher, building Principal (when called upon), Discipline/Detention Chair and PBIS Co-Chair. While in Ann Arbor, he was also on the Equity Team at Pattengill Elementary and spent time as a member of the Washtenaw County Task Force for at-risk youth.
As a Turnaround Principal at YCHS, Mr. Gildersleeve has lead a complete culture and climate change in the building by following the Seven Correlates Of Effective Schools. The high school is safe, orderly and disciplined. There is a clear mission of developing every scholar's attitude, work ethic and skill set and vision of using choice theory; being reasonable, respectful and responsible - 'R3'. Mr. Gildersleeve is an Instructional Leader that has high expectations for success in the classroom as well and he frequently monitors student progress through Local and Standardized data.
Mr. Gildersleeve and his Administrative Team have expanded the YCS dual enrollment partnership with Washtenaw County Community College, developed a partnership with Eastern Michigan University's teacher prep program and their project based SEMIS Coalition, and added several performing arts classes to the high school.
Under Mr. Gildersleeve's leadership, a third Small Learning Community was added to the high school - the Freshmen Academy joined the STEMM Middle College and AC Tech SLC's. While overseeing the three Small Learning Communities at the high school, Mr Gildersleeve and his Administrative Team have increased the high school's total student enrollment, reduced suspensions over a third, raised the daily attendance close to ten points and had ninety percent of last years current senior class graduated on time, where the first 'YCS Graduation Car' was given away to an AC Tech senior.
Special Services Offered
Bright Futures, EMU partner
Communities In Schools Program
CTE Classes offered through YCS and Washtenaw Community College
Dual Enrollment at Washtenaw Community College
General Education
Homebound services
Learning Specialists
Math and ELA support classes
Mentor To Youth, EMU partner
Occupational Therapy
Restorative Justice, Restorative Practices
Robotics Team - State Champions, National Qualifier
Self Contained classrooms

Autism Spectrum Disorder
Cognitively Impaired
Emotionally Impaired

School Nurse
School Social Workers
Senior car giveaway at graduation
Speech Therapy
UM, RAHS Health Clinic
Upward Bound, EMU partner
YCS@Work - community internships for our upperclass student Grizzlies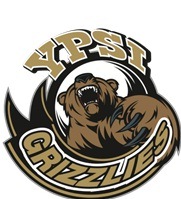 Class Size Averages
Staff
Administrators: 4
Dean: 1
Counselors: 3
College Advisor: 1
Teachers (Full-Time Equivalent): 62
Support Staff: 31
Current Electives Offered
African American Literature, Art, Band, Choir, CTE: Auto, Culinary and Nursing, Drama, Engineering, Health, Physical Education, Social Justice, Speech, and Debate, YCS@Work
Current Sports Offered
Fall: football, boys soccer, boys tennis, girls swimming, sideline cheer, volleyball
Winter: boys and girls basketball, boys and girls bowling, boys swimming, wrestling
Spring: boys and girls track and field, baseball, softball, girls soccer, boys golf
School Communication
Special YCHS Programs
YCHS Freshman Academy Brochure