YCHS School Profile
Principal, Dr. Chelsea Harris-Hugan
Dr. Chelsea Harris-Hugan, has been in education for over 20 years. Her years of experience as an educator spans from preschool to high school. In addition to her role as an educator, she is a mom of three adult children and a wife of 28 years. She enjoys spending time with family and most water sport activities.
She earned her Bachelor's degree from Eastern Michigan University, her Master's Degree from Wayne State University, and her Ph.D. in Educational Leadership from North Central State University in Arizona. She is a lifelong learner with a passion for nurturing and educating children as well as young adults.
This year will mark her 23rd year in education. She has been a classroom teacher, literacy coach, curriculum coordinator, curriculum director K-12, and early childhood director. She was the principal of the largest elementary school in the Oak Park School District. She has served communities that were under-resourced in Detroit, Michigan, as well as schools with greater resources in Plymouth-Canton, Michigan.
Her work as a principal has been the most fulfilling. This life's calling allows her the continued opportunity to work collaboratively with teachers daily while remaining connected to students' learning and growing.
She is a firm believer that every child can succeed and that positive nurturing relationships between students and staff builds self-assurance in students to use their intellect, to shape their future and the future of their community and the nation
Special Services Offered
Bright Futures, EMU partner
Communities In Schools Program
CTE Classes offered through YCS and Washtenaw Community College
Dual Enrollment at Washtenaw Community College
General Education
Homebound services
Learning Specialists
Math and ELA support classes
Mentor To Youth, EMU partner
Occupational Therapy
Restorative Justice, Restorative Practices
Robotics Team - State Champions, National Qualifier
Self Contained classrooms

Autism Spectrum Disorder
Cognitively Impaired
Emotionally Impaired

School Nurse
School Social Workers
Senior car giveaway at graduation
Speech Therapy
UM, RAHS Health Clinic
Upward Bound, EMU partner
YCS@Work - community internships for our upperclass student Grizzlies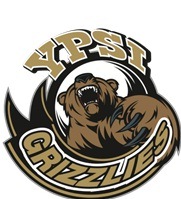 Class Size Averages
Staff
Administrators: 4
Dean: 1
Counselors: 3
College Advisor: 1
Teachers (Full-Time Equivalent): 62
Support Staff: 31
Current Electives Offered
African American Literature, Art, Band, Choir, CTE: Auto, Culinary and Nursing, Drama, Engineering, Health, Physical Education, Social Justice, Speech, and Debate, YCS@Work
Current Sports Offered
Fall: football, boys soccer, boys tennis, girls swimming, sideline cheer, volleyball
Winter: boys and girls basketball, boys and girls bowling, boys swimming, wrestling
Spring: boys and girls track and field, baseball, softball, girls soccer, boys golf
School Communication
Special YCHS Programs
YCHS Freshman Academy Brochure