Athletics
Welcome to the Home of the Grizzlies

2021 Ypsilanti Grizzlies Winter Sports Start Up Information and Coaches Contacts
Schedules, Updates, Cancellations, News and Photos at ypsigrizzlies.com
All tickets for Football, Volleyball, Soccer, Basketball and Baseball games are $6.00 General Admission for all spectators. Children 11 and under are admitted free of charge and must be accompanied by the supervising adult who brought them at all times during the game they are attending.
Tickets for these sports must be purchased in advance using the GOFAN app. If you are unable to use the GO FAN App or have technical issues purchasing tickets, contact Brianna Jackson at bjackson3@ycscools.us for assistance.
Ypsilanti Grizzlies Spirit Shop Online Apparel Store
For Official Ypsilanti Grizzlies Apparel and Merchandise click the link below.
Y.C.H.S. Grizzlies All League Student Athletes
Congratulations to our Fall Sports S.E.C. All League Student Athletes and Conference Award winners. Winning awards is a testament to the hard work of these student athletes, their coaching staffs and families. It is a team effort to achieve excellence. Great job this season to all of our award winners and Grizzlies fall sports teams.
GO GRIZZLIES!
2021-2022 S.E.C. All Conference Student Athletes and Award Winners
Football 1st Team All Conference
Ashton Jenson - Senior - RB
Gabe Downs - Senior K/P
Brandon Logwood - Senior LB/OL
Football Honorable Mention
Derrick Hatley - Senior WR/DB
Sir David Williams - Senior - WR/RB/DB
Football S.E.C. Sportsmanship Award
Charles Atticus Carridine - Junior - QB
Boys Soccer 1st Team All Conference
Deon Spiller Jr.
Mustafa Mahmood
Alex Gherasim
Boys Soccer Honorable Mention
Gabe Downs
Carlos Alrcon
Ronald Guales
Jeremy Popa
Boys Soccer S.E.C. Sportsmanship Award
Deon Spiller Jr.
Boys Tennis S.E.C. 2nd Team All Conference
Jaden Bond
Chris La
Boys Tennis Honorable Mention
Amogh Madireddi
Zion Muhommud
Tashar Thoppae
Girls Cross Country All S.E.C.
Diane Weber
Sports Physicals and R.A.H.S. Clinic Information
Student Athletes must have a current Sports Physical to participate in Athletics
In order to participate on any Ypsilanti Community Schools Athletic Team student athletes must have a current sports physical that was completed on or after April 15, 2021. Sports Physicals can be done by a family doctor or free of charge at the University of Michigan Regional Alliance for Healthy Students or R.A.H.S. Clinics. There are R.A.H.S. Clinic locations at both the Ypsilanti Community High School and Ypsilanti Community Middle School Campuses.To make an appointment at the R.A.H.S. Clinics use the phone numbers below.
Ypsilanti Community Middle School R.A.H.S. Clinic - 734-221-2271
Ypsilanti Community High School R.A.H.S. Clinic - 734-221-1007
M.H.S.A.A. Sports Physical can be downloaded in English, Spanish and Arabic.Links are below.
Physical Card/Medical History Form
(Spanish Physical Card/Medical History Form
Arabic Physical Card/Medical History Form
2021-2022 Grizzlies Sports Schedules
2022-2023 Grizzlies Sports Schedules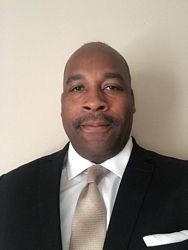 Lawrence Z. Reeves
Ypsilanti Community Schools
Athletic Director
Email: lreeves9@ycschools.us
Phone: 734-221-1008
Athletic Director's Philosophy
We will pursue athletic excellence through commitment to the highest standards of integrity ethnics and honesty. The athletics program shall recognize student athletes academic pursuits first as a student and then as an athlete. We encourage an atmosphere of fair play, sportsmanship and ethical conduct in compliance with the Ypsilanti Community Schools district, the Southeastern Conference and the Michigan High School Athletic Association. Our athletic programs are based on education, with coaches as teachers. On the field of play our teams will give maximum effort and have a win first mentality. We will respect all and fear none.
Ypsilanti Community Schools Athletic Director
Lawrence Z. Reeves