YCS Athletics
Welcome to the Home of the Grizzlies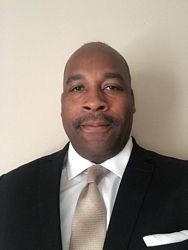 Lawrence Z. Reeves
Ypsilanti Community Schools
Athletic Director
Email: lreeves9@ycschools.us
Phone: 734-221-1008

Athletic Site and Athletic Information -
You can still get to the Ypsi Grizzly site for the schedules by clicking on the link below or by clicking on the link in the side menu.
High School and Middle School Spring Schedules
Athletic Calendar
We also have a new link to the scheduled events that has a comprehensive list of all athletic events.
Link to Athletic Calendar

Sports Physicals
To all parents of Student Athletes in High School and Middle School that want to play sports for the Ypsilanti Community Grizzlies in 2019-20, you must get an athletic physical before you participate. Physicals can be done FREE OF CHARGE for students in the RAHS clinic located in Ypsilanti Community High School. If you don't have a physical, make an appointment today.
RAHS Clinic:
Phone # 734 - 221 -1007 - If no one answers leave a message and your call will be returned within 24 hours
RAHS Clinic Hours
Monday, Wednesday,Thursday 8:00 AM -4:00 PM
Tuesday and Friday - 8;00 AM - 12:00 PM

To participate in Sports at YCS you must have a physical. To schedule an appointment for a FREE physical contact: RAHS at 734-221-1007


YCS Physical Card/Medical History Form
Click on the link below:
The forms can be downloaded in English, Spanish and Arabic.
Physical Card/Medical History Form | PDF (Spanish | Arabic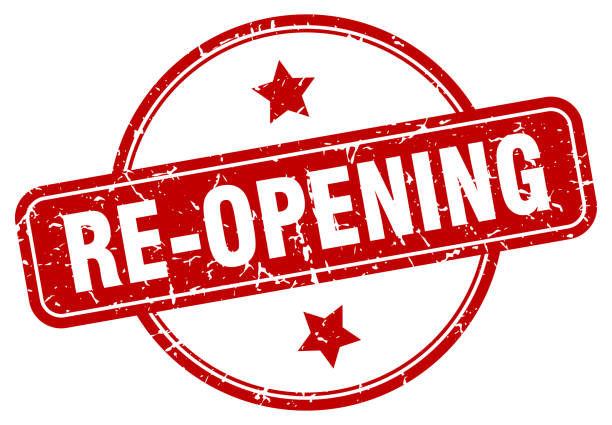 2020 Grizzlies Summer Conditioning and Practice Procedures – 6/15/20
Conditioning and Off Season practices can begin the week of June 15. All organized conditioning sessions are voluntary and not mandatory for interested student athletes. If you would like more information on the dates and times of summer conditioning sessions for a particular sport contact the coach of that sport or the Athletic Director. All of the procedures below must be adhered to during summer conditioning and practices. The procedures stated are based on the current national, state and MHSAA guidelines for reopening Sports in Schools. As new developments occur the procedures can and will be revised according to national, state and MHSAA guidelines.
Pre-Workout/Contest Screening:
All student athletes who would like to participate in the 2020 2021 season summer conditioning or practice must have had a physical completed on or after April 15, 2019. The physical must be on file with the YCS Athletic Department. If a student does not have a physical that was completed on or after April 15, 2019, they must get a current physical completed. All student athletes and their parent or guardian must also complete and sign the 2020-2021 Health Questionnaire prior to participating in any activity. Regardless if a physical has been completed in the past or currently.
All coaches and students should be screened for signs/symptoms of COVID-19 prior to a workout. Screening includes a temperature check, and administering questions of wellness contained in the Athlete Coach COVID-19 Monitoring Form.
Responses to screening questions for each person will be recorded and stored so that there is a record of everyone present in case a student develops COVID-19.
Any person with positive symptoms reported will not be allowed to take part in workouts and should contact his or her primary care provider or other appropriate health-care professional. Individuals who do have symptoms will need to quarantine for 14 days before participating in athletic activity again.
Vulnerable individuals should not oversee or participate in any workouts.
Limitations on Gatherings:
No more than 100 people can gather in an area at once. Workout groups must consist of 10 or fewer including coaches and athletes. For example 9 student athletes and one coach = a full pod
There must be a minimum distance of 6 feet between each individual at all times. If this is not possible indoors, then the maximum number of individuals in the room must be decreased until proper social distancing can occur. Appropriate social distancing will need to be maintained on sidelines and benches during practices. Tape or paint could be used as a guide for students and coaches.
Facilities Cleaning:
Upon reopening of indoor facilities for conditioning and practice. Adequate cleaning schedules should be created and implemented for all athletic facilities to mitigate any communicable diseases.
Prior to an individual or groups of individuals entering a facility, hard surfaces within that facility should be wiped down and sanitized (chairs, furniture in meeting rooms, locker rooms, weight room equipment, bathrooms, athletic training room tables, etc.).
Individuals should wash their hands for a minimum of 20 seconds with warm water and soap before touching any surfaces or participating in workouts.
Hand sanitizer should be plentiful and available to individuals as they transfer from place to place.
Weight equipment should be wiped down thoroughly before and after an individual's use of equipment.
Appropriate clothing/shoes should be worn at all times in the weight room to minimize sweat from trans-mitting onto equipment/surfaces.
Any equipment such as weight benches, athletic pads, etc. which have holes with exposed foam should be covered.
Students must be encouraged to shower and wash their workout clothing immediately upon returning to home.
Physical Activity and Athletic Equipment:
Face mask should be worn by coaches at all times. Student Athletes are expected to wear face mask as well. During heavy cardiovascular workouts such as running, students do not have to wear face mask but must observe social distancing.
There should be no shared athletic towels, clothing or shoes between students.
Students should wear their own appropriate workout clothing (do not share clothing), and individual clothing/towels should be washed and cleaned after every workout.
All athletic equipment, including balls, should be cleaned intermittently during practices and contests.
Hand sanitizer should be plentiful at all contests and practices.
Athletic equipment such as bats, batting helmets and other gear should be cleaned between each use.
Hydration/Food:
All students shall bring their own water and water bottle. Water bottles must not be shared.
Food will not be shared or provided during summer workouts
Facility Access:
Locker rooms should not be used. Students should report in appropriate attire and immediately return home to shower after participation. No students allowed in a training area unless the athletic trainer is present.
Currently all indoor facilities remain closed.
Hygiene Practices:
Wash your hands with soap and water or use hand sanitizer, especially after touching frequently used items or surfaces.
Sneeze or cough into a tissue, or the inside of your elbow. Avoid touching your face. · Disinfect frequently used items and surfaces as much as possible.
Do not spit at all - air, ground, equipment, hands, sunflower seeds, etc.
Locations of Practice and Conditioning:
Grass practice field area behind Shadford field; YCHS Soccer Field; Practice Field Behind Soccer Field; YCMS Field
Upon permission to conduct indoor practices – YCMS Gym; Estabrook Gym; ACCE Gym
Athletic Director Philosophy
ATHLETIC DIRECTORS PHILOSOPHY
We will pursue athletic excellence through commitment to the highest standards of integrity, ethics, and honesty. The athletic program shall recognize student-athletes' academic pursuits first as a student and then an athlete. We encourage an atmosphere of fair play, sportsmanship, ethical conduct, in compliance with the Ypsilanti School District, the Southeastern Conference, and the MHSAA. Our athletic program is based on education with coaches as teachers. On the field of play, we will give maximum effort and have a win first mentality. Our teams will respect all and fear none.
Lawrence Z. Reeves
Ypsilanti Community Schools
Athletic Director
Athletic News
2020-21 Health Questionnaire - Students Athletes who have a physical on file with the YCS Athletic Department, that was completed on or after April 15, 2020 only need to get this form filled out. If students do not have a physical on file that was done on or after 04/15/19 then they will need to get a current physical.