YCS Athletics
Welcome to the Home of the Grizzlies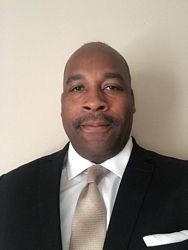 Lawrence Z. Reeves
Ypsilanti Community Schools
Athletic Director
Email: lreeves9@ycschools.us
Phone: 734-221-1008

Athletic Site and Athletic Information -
You can still get to the Ypsi Grizzly site for the schedules by clicking on the link below or by clicking on the link in the side menu.
High School and Middle School Spring Schedules
Athletic Calendar
We also have a new link to the scheduled events that has a comprehensive list of all athletic events.
Link to Athletic Calendar

Sports Physicals
To all parents of Student Athletes in High School and Middle School that want to play sports for the Ypsilanti Community Grizzlies in 2019-20, you must get an athletic physical before you participate. Physicals can be done FREE OF CHARGE for students in the RAHS clinic located in Ypsilanti Community High School. If you don't have a physical, make an appointment today.
RAHS Clinic:
Phone # 734 - 221 -1007 - If no one answers leave a message and your call will be returned within 24 hours
RAHS Clinic Hours
Monday, Wednesday,Thursday 8:00 AM -4:00 PM
Tuesday and Friday - 8;00 AM - 12:00 PM
To participate in Sports at YCS you must have a physical. To schedule an appointment for a FREE physical contact: RAHS at 734-221-1007
YCS Physical Card/Medical History Form
Click on the link below:
The forms can be downloaded in English, Spanish and Arabic.
Ticket Prices/Passes
Tickets
Adults - $5.00
Students from visiting Schools - $5.00
YCS Students - $3.00
Senior Citizens - $3.00
Elementary students 11 and under - FREE - must be supervised by the accompanying adult the entire duration of the games played on that date.
Passes
Student Athletic Pass - $35.00
Adult Athletic Pass - $50.00
Family Pass - $100.00
Athletic Director Philosophy
ATHLETIC DIRECTORS PHILOSOPHY
We will pursue athletic excellence through commitment to the highest standards of integrity, ethics, and honesty. The athletic program shall recognize student-athletes' academic pursuits first as a student and then an athlete. We encourage an atmosphere of fair play, sportsmanship, ethical conduct, in compliance with the Ypsilanti School District, the Southeastern Conference, and the MHSAA. Our athletic program is based on education with coaches as teachers. On the field of play, we will give maximum effort and have a win first mentality. Our teams will respect all and fear none.
Lawrence Z. Reeves
Ypsilanti Community Schools
Athletic Director