and


Ypsilanti Community High School Pantry
The pantry is open during school hours to any Ypsilanti resident. The pantry has perishable and non-perishable items, toiletries, some winter coats, and hygiene products. From time to time there will be fresh vegetables and fruits when they are available. The YCHS pantry also is in need of donations which can be dropped off during school hours. They also partner with Food Gatherers.
Tonysha Emerson is the contact person and can be reached at 734-221-1014 or in room 404 in the Counseling Wing.
High Point School and Honey Creek Community School Joining the Willow Run Campus
Washtenaw Intermediate School District's High Point School and Honey Creek Community School will be joining the Willow Run Campus for the next 18 months while their buildings are under renovations. Their first official day in their new space is tomorrow, Tuesday, January 7, 2020.
The executive staff of both schools has canvased the neighborhood to let homeowners know the dynamic of the schools and students joining the community. We are excited to have our new guest as part of our YCS community, and if you have any questions, please contact Ashley Kryscynski at Akryscynski@washtenawwisd.org.
Welcome High Point and Honey Creek!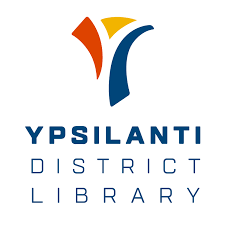 Ypsilanti District Library (YDL) The Loop Newsletter (Winter/Spring 2020)
Please find the link to the YDL The Loop Newsletter for the Winter/Spring 2020 edition. YDL is a proud partner of YCS!

Ypsilanti vs. Lincoln Basketball Game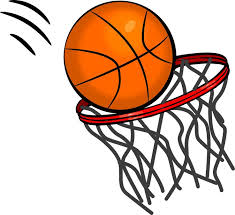 Event: Ypsilanti Community High School vs. Lincoln Consolidated High School Varsity Basketball 
Date - Friday, January 31, 2020
Time - Varsity Girls 5:30 PM /  Varsity Boys 7:00 PM
Location - Eastern Michigan University Convocation Center
Ticket Information:
1st 200 presale tickets are $7 for students. Presale tickets for students can be purchased until January 24th in the Y.C.H.S. Athletic Office.

Presale Tickets for adults are $10 and available in the Y.C.H.S Athletic Office until January 30, 2020.

All tickets purchased after the 1st 200 presale student tickets are $10 for students and adults.

Tickets will be $10 at the box office door on the day of the game.

Tickets can be purchased online through the E.M.U Athletic
Website https://www.emich.edu/emutix/calendar.php - There is a convenience charge of $4.50 for purchasing tickets online.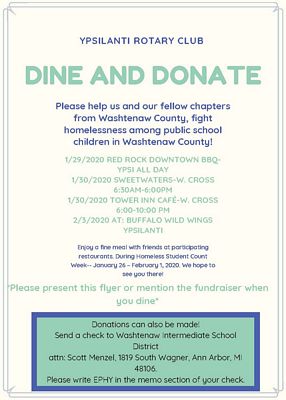 Help the Ypsi Rotary Club Fight the Homelessness Issue in Public Schools--Dine and Donate!
The Ypsilanti Rotary Club is working to fight the homeless issue in Washtenaw County schools by hosting Dine and Donates at several different restaurants in the Ypsilanti area during Homeless Student Count Week. Present the attached flyer listed locations, and a portion of your bill will go to this initiative.
If you are unable to attend or would like to donate, please send all donations to the WISD attention Scott Menzel. The address is on the flyer.
Thank you for your support and please share!