Media-News Articles
YCS News
January 15, 2021
Ypsilanti Community Schools launch learning labs to support student success during pandemic
Many parents have struggled during the COVID-19 pandemic to juggle working at home with helping their children learn virtually, having to come to the rescue when their child's webcam or internet connection goes wonky.
January 15, 2021
Ypsilanti Community Schools Resiliency Center Grand Opening
Due to an overwhelming number of holiday assistance forms received this afternoon, we are now putting families on a waitlist with hopes to fulfill additional requests.
and
More Community Resources
| | | | |
| --- | --- | --- | --- |
| Ypsilanti District Library Family Support | Youth and Teen Virtual Programs | Youth and Teen Virtual Programs | |
| | | | |
| | | | |
YCS Power of YOUth presents: #GiveASmile Gratitude Banner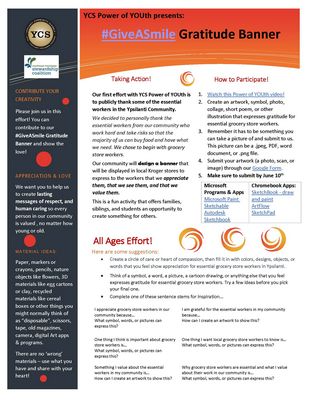 Our first effort with YCS Power of YOUth is to publicly thank some of the essential workers in the Ypsilanti Community. We decided to personally thank the essential workers from our community who work hard and take risks so that the majority of us can buy food and have what we need. We chose to begin with grocery store workers. Our community will design a banner that will be displayed in local Kroger stores to express to the workers that we appreciate them, that we see them, and that we value them. This is a fun activity that offers families, siblings, and students an opportunity to create something for others.
Along with our very own YCHS students, we have created a way to support and show appreciation to workers in our Ypsilanti Community. We want to use artwork done by the community and our students to create banners and post them in Kroger stores in Ypsilanti.
Office of Engage @ EMU launches Child Development Certificate Pipeline Pilot Program
Program will offer financial assistance to those who would like to receive their certificate in child development in order to work in Washtenaw County child development centers
YPSILANTI – The Office of Engage@EMU is responding to a critical need for child development employees in eastern Washtenaw County by providing an entryway into employment as an assistant or lead teacher at a child development center site.
This Child Development Certificate (CDC) Pipeline Program enables community members to take their CDC courses at Washtenaw Community College (WCC) while completing their practicum semester at The Collaborative: Ypsilanti YMCA Child Development Center.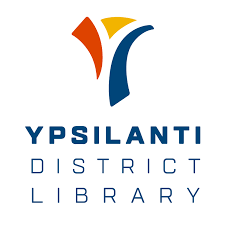 Ypsilanti District Library (YDL) The Loop Newsletter (Winter/Spring 2020)
Please find the link to the YDL The Loop Newsletter for the Winter/Spring 2020 edition. YDL is a proud partner of YCS!
Flu Season is Here!
The flu season is in full effect! Here is information from the Washtenaw County Health Department on ways to protect you and your family from the flu.
Stay healthy, YCS!