Happenings Around the District:
We Miss You!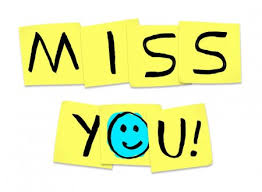 Jazz in the Parking Lot and Back to School Bash - Canceled
Ypsilanti Community Schools Jazz in the Parking Lot and Back to School Bash will unfortunately not happen this year due to the pandemic. We had a great lineup for this year too--Charles and Gwen Scales for JITP plus the return of DJ Envy to the Back to School Bash.
This would have been year number four for both of these amazing events, but we will be ready to celebrate next year with an awesome lineup!
Stay Safe, YCS! And we will see you next year for our summer festivities!
Families First Coronavirus Response Act (FFCRA
The Families First Coronavirus Response Act (FFCRA or Act) requires certain employers to provide their employees with paid sick leave and expanded family and medical leave for specified reasons related to COVID-19. These provisions will apply from April 1, 2020 through December 31, 2020.
and

YCS Power of YOUth presents: #GiveASmile Gratitude Banner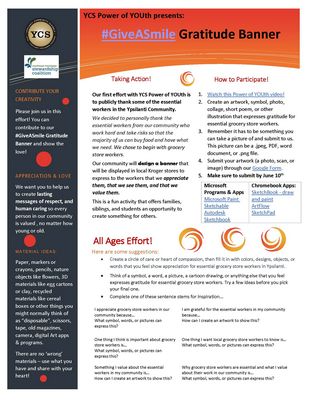 Our first effort with YCS Power of YOUth is to publicly thank some of the essential workers in the Ypsilanti Community. We decided to personally thank the essential workers from our community who work hard and take risks so that the majority of us can buy food and have what we need. We chose to begin with grocery store workers. Our community will design a banner that will be displayed in local Kroger stores to express to the workers that we appreciate them, that we see them, and that we value them. This is a fun activity that offers families, siblings, and students an opportunity to create something for others.
Along with our very own YCHS students, we have created a way to support and show appreciation to workers in our Ypsilanti Community. We want to use artwork done by the community and our students to create banners and post them in Kroger stores in Ypsilanti.
2020 Census
Please

find information to help you navigate the 2020 Census! It is a quick questionnaire that helps support schools, neighborhoods, families, and more!
Census FAQs (including "What if I don't have the code that was mailed to me?")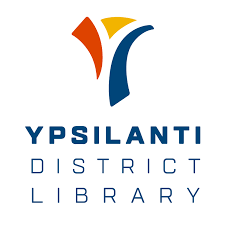 Ypsilanti District Library (YDL) The Loop Newsletter (Winter/Spring 2020)
Please find the link to the YDL The Loop Newsletter for the Winter/Spring 2020 edition. YDL is a proud partner of YCS!

2020 Summer Programs Opportunities
CEDO offers a collection of summer programs for a diverse group of middle and high school students. We strive to provide greater educational opportunities for young people including individuals from educational, cultural, geographic, or socioeconomic backgrounds considered to be underrepresented in engineering. Our academies challenge young people to explore engineering disciplines through exciting real-world challenges. The curriculum takes a holistic approach to learning focusing on STEM education, personal and professional development, and college readiness.
More Community Resources
| | |
| --- | --- |
| | |
| Engage @ EMU has virtual summer camps available for students to participate in this summer! Please see the flyer for more information. | |
| | |
| | |
| | |
Ypsilanti District Library Summer Reading Challenge
Families can sign up for the Summer Challenge at ypsilibrary.org/summer and log activities from June 13-August 31.

There are three ways to earn digital badges:
1. read or listen to a book
2. find a secret code within our online learning lessons (kids: https://www.ypsilibrary.org/interests/summer-learning/, teens: https://www.ypsilibrary.org/interests/teens/
3. complete a challenge within the summer challenge website

Everyone who logs at least 6 books will get a $5 gift card mailed home, but every badge is worth a chance at grand prizes we purchased from local businesses. They can download a free app to log points or just play through a browser, on a computer, tablet, or phone.

Please let me know if you want me to register students for the program directly with a simple username and password you can give parents so they can directly log in without going through the registration process. I can do that with a class list as long as I have an email to notify a student or parent if they win a prize.

Each week on our Summer Learning webpage there will be three different activities for kids: STEAM, around the world, and garden science. We'll have instructional videos from local people and website links to describe what they can do from home, and then when we're able to, we'll give out supplies at food distribution sites or the library. There are also writing prompts with each lesson developed by 826 and EMU through our Ypsi Writes partnership. While they have to go online to find the activity suggestions, most activities are unplugged types of learning activities to get away from the screen. The around the world series will feature 8 different countries and we have people from those places helping us build the lessons and saying hello to Ypsi from afar. These will be available after the summer, so if school is online at any point next year, you will have access to the content and videos. If you have younger students, there will be new storytimes almost daily and archived storytimes on our YouTube Channel: YpsiDistrictLibrary.

Each week teens can try out an art activity, learn music and art tech skills, and more. They'll have space to share what they create on our Instagram and website.
Click on images below to enlarge for more information

EMU Education Day Video

Ypsilanti Community High School Pantry
The pantry is open during school hours to any Ypsilanti resident. The pantry has perishable and non-perishable items, toiletries, some winter coats, and hygiene products. From time to time there will be fresh vegetables and fruits when they are available. The YCHS pantry also is in need of donations which can be dropped off during school hours. They also partner with Food Gatherers.
Tonysha Emerson is the contact person and can be reached at 734-221-1014 or in room 404 in the Counseling Wing.
Flu Season is Here!
The flu season is in full effect! Here is information from the Washtenaw County Health Department on ways to protect you and your family from the flu.
Stay healthy, YCS!