Parents/Community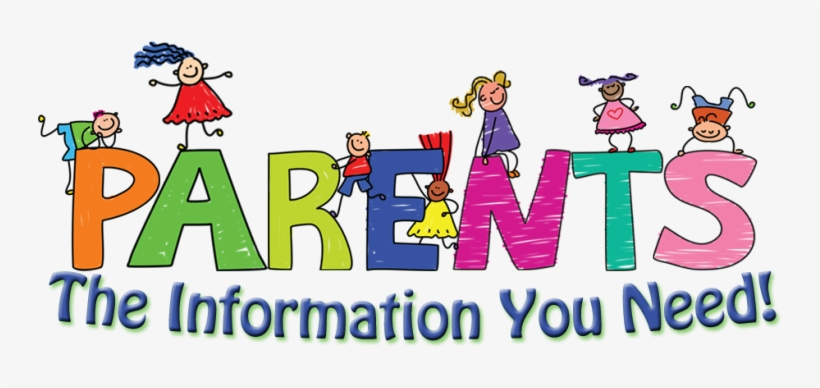 YCS is Offering a NEW Spanish Dual Language Immersion Program
We are now enrolling stu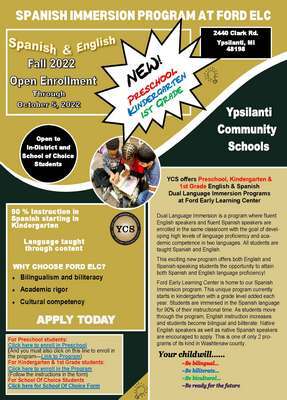 dents in our New Expanded Spanish Immersion Program - 
Our new expanded Spanish Programs at Ford Early Learning Center: Kindergarten students and now Preschool and First Grade students also.
Dual Language Immersion is a program where fluent English speakers and fluent Spanish speakers are enrolled in the same classroom with the goal of developing high levels of language proficiency and academic competence in two languages.
Education Project Referral - Homeless Services
Enrollment information for Ypsilanti Community Schools, including forms and packets.
FERPA (Family Educational Rights and Privacy Act)
Model Notification of Rights under FERPA for Elementary and Secondary Schools
Information about food service and menus available for YCS students.
Health and Wellness Information
Ypsilanti Community School's Board of Education recognizes that good nutrition and regular physical activity affect the health and well–being of the district's students. Research concludes that there is a positive connection between a student's health and well-being and his/her ability to learn
List of Resources for parents
Parent & Student Resource Page for Remote Learning
This webpage is your go-to resource as everyone transitions from interacting with students face-to-face in classrooms to Remote Learning. (Hint: bookmark it in your browser).
Parents and caretakers play an important role in teaching children to wash their hands, why wearing a mask is important, and how to social distance. These practices can keep children healthy and stop the virus from spreading to others. This website will give parents some resources to share with their children.
Masks - Handwashing - Social Distancing
Information about scholarships available and other information.
School Closings and Delays
Information on the YCS school closings policy.
Transportation Information
Getting Started with Versatrans MyStop
Versatrans MyStop is an app that is available on any iOS (Apple) or Android (Google) smartphone. The program is meant to help you keep track of your student's bus location and the estimated arrival time of the bus. Let's get started!
As a reminder, the Versatrans MyStop bus tracking app is a great way to keep track of your student's bus location and the scheduled arrival time of the bus. Versatrans MyStop is an app that is available on any iOS (Apple) or Android (Google) smartphone. Below is a link to instructions on how to get started in the app. If you are having trouble logging in, please email techsupport@ycschools.us and include "bus tracker" in the subject line.
Link to Versatrans MyStop instructions

2021-2022 School Year Calendar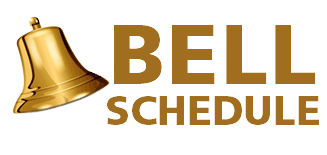 Link to Bell Times
2022-2023 School Year Calendar
Ypsilanti Community Schools and the Ypsilanti Rotary Club Present....
Scholarship information presented in this video
The Divine 9 and Social Organizations in the Black Community. Learn more
about these organizations' contributions to society and the Black Community,
plus collegiate scholarship opportunities available to Washtenaw County students.