Transportation
Transportation: School Services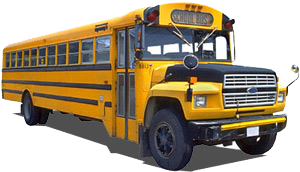 The office hours are from 6:00 a.m. to 5:00 p.m.
The office does have peak times of high phone and bus radio traffic during 6-9 a.m. and 2-5 p.m.
Contact Us
Phone: (734) 221-2449
Dispatcher: Treesa Whitley - (734) 221-2454
Route Coordinator: Danielle Roberts - (734) 221-2452
Office Coordinator: Theresa Davis - (734) 221-2451
Safety Coordinator: Jerome Cochran - (734) 221-2453
Director/Gen'l Mgr: Kimberly Searcy
Office Hours: Monday – Friday | TBD
Fax: TBD
Address: 235 Spencer Lane | Ypsilanti, MI 48198
Versatrans Mystop App
Versatrans MyStop App - For Bus Tracking
YCS is proud to announce our bus tracking app. Versatrans MyStop is an app that is available on any iOS (Apple) or Android (Google) smartphone. The program is meant to help you keep track of your student's bus location and the scheduled arrival time of the bus. 
If you are having trouble logging in, please email techsupport@ycschools.us and include "bus tracker" in the subject line. 
Transportation Issues
This form is meant to capture and record transportation concerns and how each concern was resolved.


Transportation FAQs
For Parents & Students