Middle School Sports
All student athletes must have current physicals on file to participate in sports. Sports physicals can be scheduled at the RAHS clinic. Contact RAHS at 734-221-2271 for more info.
Update from Mr. Reeves, YCS Atheletic Director 1-14-21
Hello,
Based on the Governor's press conference on January 13, 2021 and public release of the MDHHS epidemic order and MHSAA mandates; effective as of Saturday, January16, the following changes go into effect for school sports:
· The non-contact winter sport of Boys swimming may begin practices on Jan. 16 and compete starting on Jan. 22.
· The two winter contact sports that we offer as defined by MDHHS include basketball, and wrestling. These two sports may begin indoor practices with no physical contact on Jan. 16. There must be at least 6 feet of distance between each occupied workout station with spaces and activities set up to maintain 6 feet between all persons at all times.
· Based on the order, the first day of competition would be on Feb. 1 for Basketball and Wrestling with new MHSAA tournament dates. Revised S.E.C. Schedules and M.H.S.A.A. tournament dates will be disclosed in the coming weeks.
Masks are required of all participants except when actively participating in swimming & diving.
The weight room is open for lifting and conditioning with physical distancing and NO PHYSICAL CONTACT activities and masks being worn at all times.
Under this updated order, spectators for winter sports are limited to 100 persons, except for stadiums and arenas, which are capped at 250.
Off season Coaches contact A.D. Reeves to schedule off season training, strength and conditioning times and locations.

Link for Grizzlies Winter Sports Try-Outs and Start Up information - https://ypsigrizzlies.com/2021/01/04/2021-winter-sports-start-up-and-tryout-times/
COVID Prevention
Prescreen all athletes with the MHSAA COVID Monitoring Form and do temperature checks daily. Keep all of you prescreening records.

All members of the coaching staff and team should wear face coverings at all times when together.

All Coaches and student athletes should wash hands and use hand sanitizer frequently. At minimum before practice/contest and after practice/contest.

All participants should have individual means of hydration. during practice/contest.

If any coach or member of the team test positive or has contact with someone who was COVID 19 positive, notify A.D. Reeves ASAP.

Clean and sanitize equipment after each practice/contest with the disinfectant materials provided from Y.C.S. Athletics.

Socially distance when possible.
Weekly Schedule
For more information on YCS Athletics, please visit the YCS Athletics page or Ypsi Grizzlies Athletics page.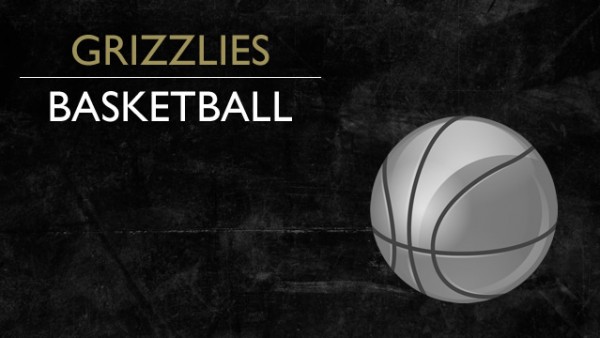 For more information or questions, please contact the coaches
7th Grade - Courtney Smith - csmith2311@yahoo.com - 734-646-5285
8th Grade - Bryant Brown - bbrown49442@hotmail.com - 734-657-0989
Middle School Boys Basketball Tryouts and workouts will be extended and held Wednesday 10/21/20 - Friday 10/30/20 3:00pm - 5:00pm at Ypsilanti Community Middle School

Location
Ypsilanti Community Middle School Gym - 510 Emerick Ypsilanti
Bring
Athletic Clothing, t shirt/jersey/shorts/basketball shoes/water
Physicals
Students must have a physical on file with the athletic department that was done on or after April 15, 2019. If they do not have one on file they must bring one to tryouts.
PRACTICE SCHEDULE
TBA
GAME SCHEDULE
Start Times: 7th Grade: 4:15pm
8th Grade: 5:30pm
Tuesday 11/17/20 @ Tecumseh
Thursday 11/19/20 vs. Bedford
Monday 11/23/20 @ Dexter
Tuesday 11/24/20 vs Pinckney
Monday 11/30/20 @ Saline
Wednesday 12/02/20 @ Lincoln
Monday 12/07/20 vs. Saline
Wednesday 12/09/20 @ Dexter
Monday 12/14/20 vs. Tecumseh
Wednesday 12/16/20 vs. Lincoln