Meet the Principal
Jeanina Harris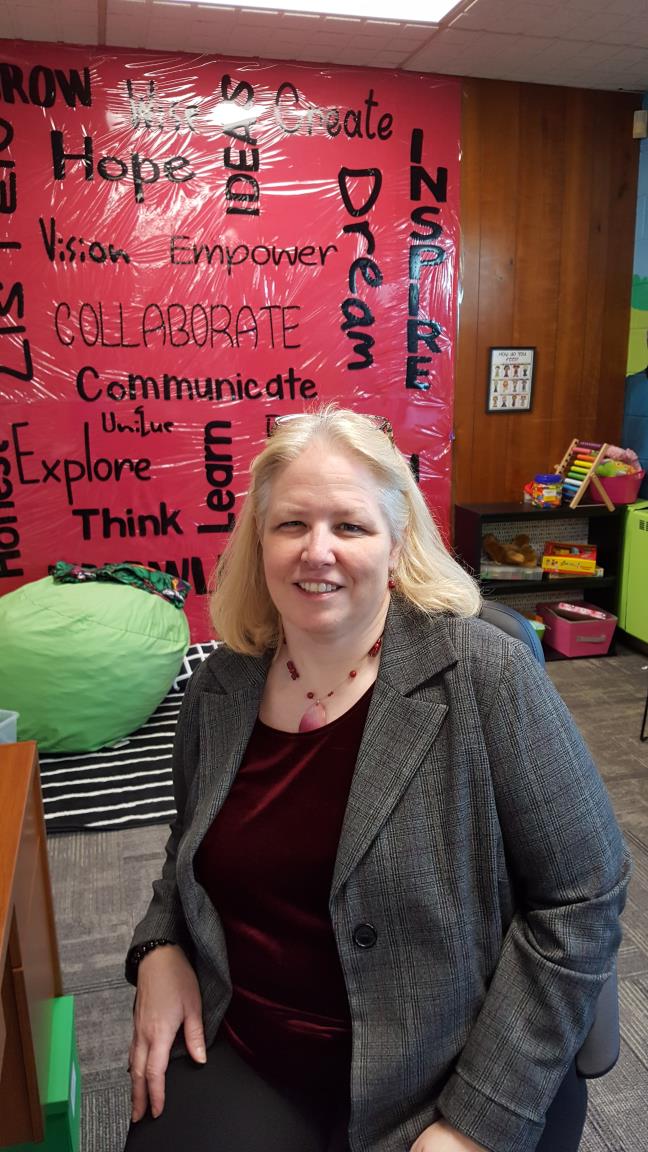 My name is Jeanina Harris and I am the principal at Ford Early Learning Center. This is my fifth year with YCS and I couldn't be happier.
I have been in education 25 years and began my teaching career in Detroit, teaching 1st-grade students. After working in Detroit, I made a big move to Virginia where I worked for Norfolk Public Schools for 7 years. During this time I became an Instructional Specialist and started to develop a love for leadership roles in education. When I returned to Michigan I continued to serve as an Instructional Coach for YCS, I completed my administrative internship at Holmes Elementary, then spent a year and a half at Ypsilanti Community Middle School. I moved into administration this year as principal at Ford Early Learning Center with Ypsilanti Community Schools.
My degrees include a Bachelor's Degree from Eastern MIchigan University in Drama/Theater for the Young with a minor in Math, I then attended Wayne State University where I finished getting my teaching certificate. I also have a Master's Degree in Curriculum and Instruction-Mathematics and a Master's Degree in Educational Leadership both from the University of Texas.
For as long as I can remember I had wanted to be a teacher. I often helped my mom with her planning, classroom and papers as she served as a Kindergarten teacher. This continued my desire to teach. I spent most of my teenage years and young adult years working with children in many different capacities: babysitter, camp counselor, nanny, Sunday School teacher and director. With all of my experiences I came to understand that learning could be fun and engaging. I took these lessons with me into the classroom.
My philosophy of education reflects my views and beliefs about how all students can learn. I became an educator to improve the lives of children and to impact the education process. In order for students to be successful they must have a quality education. I believe schools should be safe environments that are supportive of students, motivating and challenging. I believe that in order to make schools safe we must have fair discipline but that through that discipline we teach students how to handle life in a responsible way. I want to improve education in today's society by recognizing the changing needs of our students socially, emotionally and academically and work with a team to address those needs on a daily basis. My intention is to do the best job I possibly can as a school administrator to support these changes.
In my down time, I host international students, I currently have 2 students, Julie (Yiran) who is from Inner Mongolia, China and Wonbin who is from Seoul, South Korea. They both are in High School and planning to attend university in the United States. I also am a coordinator for other international students from China and Korea. I also love to garden. I have a very large vegetable garden and a yard full of both perennials and annuals.
I am excited to bring changes to Ford Early Learning Center and am looking forward to working with you and your children.