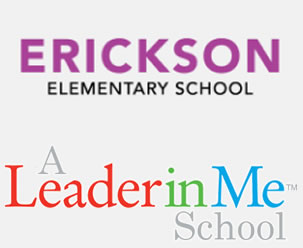 Welcome
Vision
Excellence at Erickson
Mission
We are a community of leaders. We recognize, honor and celebrate the leaders within us!
We…
Love learning
Excel in all we do
Achieve goals together
Do what is right
Calendar
News and Events
Calendar
2020-21 School Year Calendar

YCS 2020-21 Traditional Calendar
Please remember the first day of school for students K-12 is Monday, September 8, 2020. Pre-school students start after the Labor Day holiday on Tuesday, September 8, 2020. 
Parent Leadership Team (PLT)
This team meets once a month and all are welcome!
September 14, 2020
6:30 to 7:30
If students do not have access to internet, they can call 1-844-488-8398. During the school shutdown for free internet from Spectrum.
Code of Conduct
Erickson student code of conduct
YCS Wellness Policy & Healthy Snacks
In accordance with the district wellness policy AND due to problems and disruptions, FLAMING HOT food products and TAKIS are NOT allowed in the cafeteria or in the classroom for snack. Your understanding and cooperation is appreciated.
Our school is outstanding because...

Community Math and Literacy Nights
Committed Parent Advisory Board (PAB)
Strong School/Community Relationships
Foster Grandparents Program
Community Events (Open House Picnic, Erickson Beautification Projects, Cultural Celebrations)
EMU Bright Futures Program
Mentoring Program
Exceptional Extra Curricular Community Productions (Music, Art, PE) Warm, Caring and Nurturing Professional Educators at every level
Attendance Matters: Even online
Attendance matters even online. Please make every effort to have your student meet with their classroom community online Monday-Friday.
Family Food Box Program
Heeren USDA Farmers to Family Food Box Program
Just a Reminder: Fruits and Vegetables are available today, June 2, for 200 households at the Willow Run Middle School Campus. 12:00-2:00 pm
We are excited to announce a new partnership with the Heeren USDA Farmers to Family Food Box Program. The program will begin this Tuesday, May 26, at the Willow Run Middle School campus from 12-2 p.m. This program will run weekly every Tuesday until the end of June 2020. 200 boxes are distributed on a first-come, first-serve basis and will provide fresh produce boxes to families! Please see the flyer for details.
Recognition for Erickson
Erickson Elementary is excited to announce that we are among the honored schools recognized this year for exemplary usage of our reading program Imagine. Our students and teachers continue to excel while using the #imaginelearning programs. We are thrilled! #learning #education #motivation #ExcelllenceAtErickson
Check out the link to read the press release!
Ypsilanti YMCA Child Development Center (CDC)
Program for Child Care
We will be so ready for next year!
School Information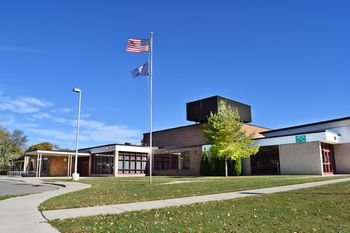 Grade Levels
1st - 5th Grades
School Hours
Full Day
7:30 a.m.-2:30 p.m.
Early Dismissal
7:30 a.m.-10:45 a.m.