Welcome to Ypsilanti Community Schools

There is great excitement reverberating throughout Ypsilanti as a transformation is underway at Ypsilanti Community Schools. Our schools will reunite this community through the exciting programming we are delivering. We have already enlisted the support of community members and a good number of businesses, as we extend ourselves beyond our own walls. The question now remains: will you and your family benefit, too?
YCS is the best option for your child's "Cradle-to-Career" needs: each of our schools offers a wide variety of unique programming to address your child's needs, dreams, aspirations, and learning style. Whatever you may be searching for, YCS has an answer within our schools.
"Read the rest of Dr. Edmondson's welcome message".​

​Superintendent Benjamin Edmondson
---
Section 504 of the Rehabilitation Act of 1975
Ypsilanti Community Schools is in full compliance with Section 504 of the Rehabilitation Act of 1975, which prohibits discrimination on the basis of disability in District programs, services, and activities. The District's policy manual for Section 504 can be found on the District's website by clicking on the following link: http://www.ycschools.us/academics/student-support-services/504-district-policy/
---
Marquan Jackson, LMSW
McKinney-Vento Liaison
Ypsilanti Community Schools
1885 Packard Road
Ypsilanti, MI 48197
Cell: (734) 934-0283
Educating Homeless Children and Youth -
The Guide To Their Rights
Help for / School-Age Children & Youth
Information for Parents
Información para Padres Sin Hogar (Spanish)
YCS Summer hours for Fall Registration

Link to YCS summer hours for fall registration.
---
YPSILANTI INTERNATIONAL
PRE-SCHOOL AND ELEMENTARY

Starting in Fall 2016, there will be an international pre-school (ages 3-4) and elementary school program (Kindergarten through 2nd grade). Applications are available now! Click here for more information.
Applications
International elementary application (Kindergarten through Grade 2)
International pre-school (ages 3 and 4)
Waiting list and interest form (Grade 3-5)
---
LANGUAGE TRANSLATOR
Below
Spotlights
Employment Opportunities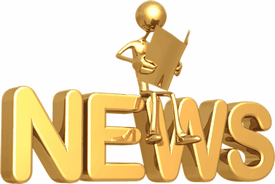 ---
Employment Opportunities
Link to YCS employment opportunities.
Link to Ypsilanti employment opportunities - Job Listing Links.
---