Welcome to

Ypsilanti Community Schools
Calendar
Calendar

‹

December

2018

›

S
M
T
W
T
F
S
1

Dec 1

Estabrook Craft Show

Estabrook Elementary School (OCED), 1555 West Cross Street, Ypsilanti, MI 48198, Ypsilanti, MI 48198

Estabrook Elementary

Craft Show sponsored by Estabrook PTO

8:00 AM to 2:00 PM

Boys Basketball Practice

YCHS Calendar

9:00 AM to 11:00 AM

Estabrook vs. Erickson Basketball Game

Ypsilanti Community Middle School, 510 Emerick St, Ypsilanti, MI 48198, USA

Holmes (External)

11:00 AM to 1:00 PM

Holmes vs. YIES

Ypsilanti Community Middle School, 510 Emerick St, Ypsilanti, MI 48198, USA

Holmes (External)

2:00 PM to 5:00 PM

Girls Basketball Practice

YCHS Calendar

2

Dec 2

7:45 AM to 1:30 PM

MCOLES Police Academy

HS Cafeteria, Gymnasium & Locker Rooms

YCHS Calendar

MCOLES Testing WCC Police Academy This event has a Google Hangouts video call. Join: https://plus.google.com/hangouts/_/ycschools.us/ycschools-us-fb?hceid=eWNzY2hvb2xzLnVzX2ZiMjlpcDFhNzI5bzdyMTh0bDhla2wzbXI4QGdyb3VwLmNhbGVuZGFyLmdvb2dsZS5jb20.h5icacpqoki04eff8dr28m9jbc&hs=121

9:00 AM to 2:00 PM

JIM

Auditorium

Middle School-YCMS

This event has a video call. Join: https://meet.google.com/xsb-qccz-gkg

3

Dec 3

Hour of Code for 4th and 5th Graders

YIES Calendar

Monday, December 3 YIES 10:20-11:10 Delaney (4th) YIES 11:15-12:05 Fisher (4th) YIES 1:30-2:20 VanEgmond (5th) YIES 2:25-3:15 Bulley-Simpson (4th)

The Popcorn Shop Fundraiser Delivery Date

YIES Calendar

Body Safety Training-TK, Kindergarten and First Graders

Ford ELC

8:00 AM to 9:00 AM

K-1 Hearing and Vision forms due

Perry ELC

9:00 AM to 10:00 AM

Blooming YIES Committee Meeting (Staff Lounge)

YIES Calendar

1:30 PM to 2:00 PM

November Student of the Month Assembly

Estabrook Elementary

2:30 PM to 4:30 PM

Media Center - SSS Staff Meeting

Estabrook Media Center

Estabrook Elementary

3:45 PM to 5:45 PM

5:30 PM to 6:30 PM

Board Meeting - Special Meeting/Study Session - Budget, Title I & At Risk Expenditures

BOE Calendar

6:00 PM to 7:00 PM

Youth Soccer - Washtenaw/Ann Arbor United Soccer Club

Estabrook Gymnasium

Estabrook Elementary

Washtenaw/Ann Arbor United Soccer Club Dean Bowerbank, 734-216-3525 or Shoshana DeMaria, 734-678-4136 PLEASE NOTE: ESTABROOK: Monday, Tuesday, Wednesday 6:00PM - 7:30PM This event has a video call. Join: https://meet.google.com/mir-jwjm-sov +1 209-850-2330 PIN: 295322144#

6:00 PM to 7:30 PM

Youth Soccer Washtenaw/Ann Arbor United Soccer Club

MS Gym

Middle School-YCMS

Washtenaw/Ann Arbor United Soccer Club Dean Bowerbank, 734-216-3525 or Shoshana DeMaria, 734-678-4136 PLEASE NOTE: YCMS 6:00PM - 8:00PM (Per Mr. Petty, Principal) Mondays, Tuesdays, Wednesdays until 4/12/2019 This event has a video call. Join: https://meet.google.com/ckk-ugno-jyd +1 505-445-7797 PIN: 413884154#

6:30 PM to 7:30 PM

YIES PTO Meeting

YIES Calendar

6:30 PM to 9:00 PM

Board Meeting - Regular Meeting*

BOE Calendar

7:00 PM to 8:30 PM

WEST - A2 United Soccer

WEST Middle School Gym

YCS District Calendar

4

Dec 4

Body Safety Training-TK, Kindergarten and First Graders

Ford ELC

2:45 PM to 3:45 PM

Media Center: Staff Meeting

Estabrook Media Center

Estabrook Elementary

3:00 PM to 4:00 PM

Gym- Bright Futures

Estabrook Elementary

3:45 PM to 5:45 PM

5:00 PM to 6:00 PM

YMCA Adult Yoga (16+ Must Register)

Music Room 129

YIES Calendar

6:00 PM to 7:00 PM

Youth Soccer - Washtenaw/Ann Arbor United Soccer Club

Estabrook Gymnasium

Estabrook Elementary

Washtenaw/Ann Arbor United Soccer Club Dean Bowerbank, 734-216-3525 or Shoshana DeMaria, 734-678-4136 PLEASE NOTE: ESTABROOK: Monday, Tuesday, Wednesday 6:00PM - 7:30PM This event has a video call. Join: https://meet.google.com/mir-jwjm-sov +1 209-850-2330 PIN: 295322144#

6:00 PM to 7:30 PM

Girl Scout Troop # 40390 @ YIES

Cafeteria

YIES Calendar

6:00 PM to 7:30 PM

Youth Soccer Washtenaw/Ann Arbor United Soccer Club

MS Gym

Middle School-YCMS

Washtenaw/Ann Arbor United Soccer Club Dean Bowerbank, 734-216-3525 or Shoshana DeMaria, 734-678-4136 PLEASE NOTE: YCMS 6:00PM - 8:00PM (Per Mr. Petty, Principal) Mondays, Tuesdays, Wednesdays until 4/12/2019 This event has a video call. Join: https://meet.google.com/ckk-ugno-jyd +1 505-445-7797 PIN: 413884154#

6:00 PM to 8:00 PM

Softball Practice

WRMS Upper Gymnasium

Middle School-YCMS

This event has a video call. Join: https://meet.google.com/bke-pacg-zse +1 612-351-0881 PIN: 843193564#

7:00 PM to 8:30 PM

WEST - A2 United Soccer

WEST Middle School Gym

YCS District Calendar

7:30 PM to 8:30 PM

Community Exercise Class

Erickson Gymnasium

Erickson Elementary

5

Dec 5

Body Safety Training-TK, Kindergarten and First Graders

Ford ELC

Grades K-5 only - Traditional Calendar - 1/2 Day Student/Early Release, 1/2 Day Parent Teacher Conferences

YCS District Calendar

Grades K-5 only - Traditional Calendar - Early Dismissal - 1/2 Day Student/Early Release, 1/2 Day Parent Teacher Conferences

YCS District Calendar

Half Day - PreK - 1st Grade Parent/Teacher Conferences

Perry ELC

Half-Day, Early Release 12:00pm

YIES Calendar

11:00 AM to 6:00 PM

Early Dismissal: Parent-Teacher Conferences

Erickson Elementary

3:00 PM to 4:00 PM

Gym- Bright Futures

Estabrook Elementary

3:30 PM to 5:30 PM

YIES Lego League (Flott)

Room 2429

YIES Calendar

3:30 PM to 7:00 PM

Parent-Teacher Conferences

YIES Calendar

6:00 PM to 7:00 PM

Youth Soccer - Washtenaw/Ann Arbor United Soccer Club

Estabrook Gymnasium

Estabrook Elementary

Washtenaw/Ann Arbor United Soccer Club Dean Bowerbank, 734-216-3525 or Shoshana DeMaria, 734-678-4136 PLEASE NOTE: ESTABROOK: Monday, Tuesday, Wednesday 6:00PM - 7:30PM This event has a video call. Join: https://meet.google.com/mir-jwjm-sov +1 209-850-2330 PIN: 295322144#

6:00 PM to 7:30 PM

Youth Soccer Washtenaw/Ann Arbor United Soccer Club

MS Gym

Middle School-YCMS

Washtenaw/Ann Arbor United Soccer Club Dean Bowerbank, 734-216-3525 or Shoshana DeMaria, 734-678-4136 PLEASE NOTE: YCMS 6:00PM - 8:00PM (Per Mr. Petty, Principal) Mondays, Tuesdays, Wednesdays until 4/12/2019 This event has a video call. Join: https://meet.google.com/ckk-ugno-jyd +1 505-445-7797 PIN: 413884154#

7:00 PM to 7:30 PM

Cafe - Boy Scouts

Estabrook Elementary

6

Dec 6

Body Safety Training-TK, Kindergarten and First Graders

Ford ELC

Food Gatherer's Produce Distribution

Holmes (External)

Grades K-5 only - Traditional Calendar - Early Dismissal - 1/2 Day Student/Early Release, 1/2 Day Parent Teacher Conferences

YCS District Calendar

Half Day - PreK - 1st Grade Parent/Teacher Conferences

Perry ELC

Half-day, Early Release at 12:00pm

YIES Calendar

School Picture re-takes

Erickson Elementary

7:00 AM to 8:00 AM

ECSE "Swap Day"

Perry ELC

AM students attend in PM PM students attend in AM

7:30 AM to 10:00 PM

High School Choir Concert

HS Auditorium

YCHS Calendar

Grand piano, mics, sound, lights, risers This event has a video call. Join: https://meet.google.com/tfh-rwci-zep +1 413-351-4589 PIN: 665463631#

9:00 AM to 2:00 PM

Big Give- Holiday Surprise Event

Ford ELC

9:30 AM to 11:00 AM

Bookmobile Site Visit

YIES Calendar

11:00 AM to 6:00 PM

Early Release: Parent-Teacher Conferences

Erickson Elementary

3:00 PM to 4:00 PM

Gym-Bright Futures

Estabrook Elementary

3:30 PM to 7:00 PM

Parent-Teacher Conferences

YIES Calendar

6:00 PM to 7:00 PM

Hewitt Road Neighborhood Watch

Room 401 HS

YCHS Calendar

6:00 PM to 8:00 PM

Softball Practice

Upper Gymnasium

Middle School-YCMS

7:30 PM to 8:30 PM

Community Exercise Class

Erickson Gymnasium

Erickson Elementary

7:30 PM to 9:30 PM

Choir Concert

HS Auditorium

YCHS Calendar

This event has a video call. Join: https://meet.google.com/ywa-fqjm-hvb +1 346-314-0421 PIN: 622132743#

7

Dec 7

Body Safety Training-TK, Kindergarten and First Graders

Ford ELC

Popcorn Friday

YIES Calendar

8

Dec 8

Body Safety Training-TK, Kindergarten and First Graders

Ford ELC

8:00 AM to 5:00 PM

Beatty Lambros Wrestling Invitational

YCHS Gym and Cafeteria

YCHS Calendar

9:00 AM to 11:00 AM

Estabrook VS YIES Basketball Game

Ypsilanti Community Middle School, 510 Emerick St, Ypsilanti, MI 48198, USA

Holmes (External)

9:00 AM to 11:00 AM

YIES Basketball Game Vs Estabrook

235 Spencer Ln, Ypsilanti, MI 48198, USA

YIES Calendar

11:00 AM to 1:00 PM

Holmes VS. Erickson Basketball game

Ypsilanti Community Middle School, 510 Emerick St, Ypsilanti, MI 48198, USA

Holmes (External)

11:00 AM to 3:00 PM

Unite Community Church Event (Offering childcare so Parents can Christmas Shop)

YIES Gym and Art Room

YIES Calendar

Offering childcare to parents in the community to go Holiday shopping.



Your Invoice is Attached Above
Please make check in the amount of $225 payable to Ypsilanti Community Schools and send to


Ypsilanti Comm. Schools - Facility Rental
1885 Packard Road
Ypsilanti, MI 48197







This event has a video call. Join: https://meet.google.com/tdx-dwnr-cen +1 636-789-8094 PIN: 944998006#

9

Dec 9

Body Safety Training-TK, Kindergarten and First Graders

Ford ELC

9:00 AM to 2:00 PM

JIM

Auditorium

Middle School-YCMS

This event has a video call. Join: https://meet.google.com/xsb-qccz-gkg

9:00 AM to 4:00 PM

Youth Wrestling Tournament

YCHS Gym and Cafeteria

YCHS Calendar

10

Dec 10

Body Safety Training-TK, Kindergarten and First Graders

Ford ELC

9:30 AM to 10:00 AM

Lock Down

Estabrook Elementary

9:40 AM to 10:25 AM

Stevenson Observation

ACCE Website Calendar

This event has a video call. Join: https://meet.google.com/eai-ijgs-uyo +1 414-909-7883 PIN: 525972285#

3:00 PM to 6:00 PM

Media Center MENTORSHIP meeting

Estabrook Elementary School (OCED), 1555 West Cross Street, Ypsilanti, MI 48198, Ypsilanti, MI 48198

Estabrook Elementary

3:45 PM to 5:45 PM

4:15 PM to 5:15 PM

Boys Basketball @ Tecumseh 7th grade

Middle School-YCMS

5:15 PM to 6:15 PM

Strengthening Families Meeting

Perry ELC

5:30 PM to 6:30 PM

Boys Basketball @ Tecumseh 8th grade

Middle School-YCMS

6:00 PM to 7:00 PM

Youth Soccer - Washtenaw/Ann Arbor United Soccer Club

Estabrook Gymnasium

Estabrook Elementary

Washtenaw/Ann Arbor United Soccer Club Dean Bowerbank, 734-216-3525 or Shoshana DeMaria, 734-678-4136 PLEASE NOTE: ESTABROOK: Monday, Tuesday, Wednesday 6:00PM - 7:30PM This event has a video call. Join: https://meet.google.com/mir-jwjm-sov +1 209-850-2330 PIN: 295322144#

6:00 PM to 7:30 PM

Youth Soccer Washtenaw/Ann Arbor United Soccer Club

MS Gym

Middle School-YCMS

Washtenaw/Ann Arbor United Soccer Club Dean Bowerbank, 734-216-3525 or Shoshana DeMaria, 734-678-4136 PLEASE NOTE: YCMS 6:00PM - 8:00PM (Per Mr. Petty, Principal) Mondays, Tuesdays, Wednesdays until 4/12/2019 This event has a video call. Join: https://meet.google.com/ckk-ugno-jyd +1 505-445-7797 PIN: 413884154#

7:00 PM to 8:30 PM

WEST - A2 United Soccer

WEST Middle School Gym

YCS District Calendar

11

Dec 11

Body Safety Training-TK, Kindergarten and First Graders

Ford ELC

8:30 AM to 1:00 PM

Picture Retake Day

Ford ELC

2:40 PM to 3:40 PM

Staff Meeting

Erickson Elementary

This event has a Google Hangouts video call. Join: https://plus.google.com/hangouts/_/ycschools.us/staff-meeting?hceid=eWNzY2hvb2xzLnVzX2trcTlwM2lmcW9wOXA1MWh0NmlmNDI3dGkwQGdyb3VwLmNhbGVuZGFyLmdvb2dsZS5jb20.oc8nih2br8mfrsttmjq06sln90&hs=121

2:45 PM to 3:45 PM

Media Center: Staff Meeting

Estabrook Media Center

Estabrook Elementary

3:00 PM to 4:00 PM

Gym- Bright Futures

Estabrook Elementary

3:45 PM to 5:45 PM

5:30 PM to 7:00 PM

Foundation Meetings

HS Principal's Conference Room

YCHS Calendar

Please provide access to building and principals office.

6:00 PM to 7:00 PM

Perry ELC Concert Kdg.

Perry Elementary School, 550 Perry Avenue, Ypsilanti, MI 48197, USA

YCS District Calendar

6:00 PM to 7:00 PM

Youth Soccer - Washtenaw/Ann Arbor United Soccer Club

Estabrook Gymnasium

Estabrook Elementary

Washtenaw/Ann Arbor United Soccer Club Dean Bowerbank, 734-216-3525 or Shoshana DeMaria, 734-678-4136 PLEASE NOTE: ESTABROOK: Monday, Tuesday, Wednesday 6:00PM - 7:30PM This event has a video call. Join: https://meet.google.com/mir-jwjm-sov +1 209-850-2330 PIN: 295322144#

6:00 PM to 7:30 PM

Girl Scout Troop # 40390 @ YIES

Cafeteria

YIES Calendar

6:00 PM to 7:30 PM

Youth Soccer Washtenaw/Ann Arbor United Soccer Club

MS Gym

Middle School-YCMS

Washtenaw/Ann Arbor United Soccer Club Dean Bowerbank, 734-216-3525 or Shoshana DeMaria, 734-678-4136 PLEASE NOTE: YCMS 6:00PM - 8:00PM (Per Mr. Petty, Principal) Mondays, Tuesdays, Wednesdays until 4/12/2019 This event has a video call. Join: https://meet.google.com/ckk-ugno-jyd +1 505-445-7797 PIN: 413884154#

6:00 PM to 8:00 PM

Perry Music Concert - TK & Kinder 6pm, 1st Grade 7pm

Perry ELC

6:00 PM to 8:00 PM

Softball Practice

WRMS Upper Gymnasium

Middle School-YCMS

This event has a video call. Join: https://meet.google.com/bke-pacg-zse +1 612-351-0881 PIN: 843193564#

6:30 PM to 7:30 PM

Board Meeting - Special Meeting - MEETING CANCELLED

BOE Calendar

7:00 PM to 8:00 PM

Perry ELC Concert 1st Grade

Perry Elementary School, 550 Perry Avenue, Ypsilanti, MI 48197, USA

YCS District Calendar

7:00 PM to 8:30 PM

WEST - A2 United Soccer

WEST Middle School Gym

YCS District Calendar

7:30 PM to 8:30 PM

Community Exercise Class

Erickson Gymnasium

Erickson Elementary

12

Dec 12

Body Safety Training-TK, Kindergarten and First Graders

Ford ELC

3:00 PM to 4:00 PM

Gym- Bright Futures

Estabrook Elementary

3:30 PM to 5:30 PM

YIES Lego League (Flott)

Room 2429

YIES Calendar

3:45 PM to 5:45 PM

4:15 PM to 5:15 PM

Boys Basketball vs Chelsea 7th grade

Middle School-YCMS

4:15 PM to 5:15 PM

Middle School Swim @ Adrian

Middle School-YCMS

5:30 PM to 6:30 PM

Boys Basketball vs Chelsea 8th grade

Middle School-YCMS

6:00 PM to 7:00 PM

Youth Soccer - Washtenaw/Ann Arbor United Soccer Club

Estabrook Gymnasium

Estabrook Elementary

Washtenaw/Ann Arbor United Soccer Club Dean Bowerbank, 734-216-3525 or Shoshana DeMaria, 734-678-4136 PLEASE NOTE: ESTABROOK: Monday, Tuesday, Wednesday 6:00PM - 7:30PM This event has a video call. Join: https://meet.google.com/mir-jwjm-sov +1 209-850-2330 PIN: 295322144#

6:00 PM to 7:30 PM

Youth Soccer Washtenaw/Ann Arbor United Soccer Club

MS Gym

Middle School-YCMS

Washtenaw/Ann Arbor United Soccer Club Dean Bowerbank, 734-216-3525 or Shoshana DeMaria, 734-678-4136 PLEASE NOTE: YCMS 6:00PM - 8:00PM (Per Mr. Petty, Principal) Mondays, Tuesdays, Wednesdays until 4/12/2019 This event has a video call. Join: https://meet.google.com/ckk-ugno-jyd +1 505-445-7797 PIN: 413884154#

6:00 PM to 8:00 PM

Robotics Sponsor thank you Dinner and Holiday Celebration

HS Cafeteria

YCHS Calendar

6:30 PM to 7:30 PM

7:00 PM to 7:30 PM

Cafe - Boy Scouts

Estabrook Elementary

13

Dec 13

Body Safety Training-TK, Kindergarten and First Graders

Ford ELC

12:30 PM to 1:30 PM

Bookmobile Site Visit

YIES Calendar

Thursday afternoon students

1:00 PM to 1:30 PM

Parent Pick Up Entry - Food Gatherers Drop-Off

Estabrook Elementary

3:00 PM to 4:00 PM

Gym-Bright Futures

Estabrook Elementary

3:45 PM to 4:45 PM

FOOD GATHERERS AT PERRY

Perry Early Learning Center (Enter from Harriett St)

Perry ELC

3:45 PM to 5:45 PM

4:15 PM to 5:15 PM

Middle School Swim vs Monroe-Home

Middle School-YCMS

4:30 PM to 6:00 PM

Math Title I family night

Holmes (External)

6:00 PM to 8:00 PM

Softball Practice

Upper Gymnasium

Middle School-YCMS

6:00 PM to 8:30 PM

Band Concert

HS Auditorium

YCHS Calendar

This event has a video call. Join: https://meet.google.com/xjc-achu-kts +1 813-666-0816 PIN: 373533589#

7:30 PM to 8:30 PM

Community Exercise Class

Erickson Gymnasium

Erickson Elementary

14

Dec 14

Body Safety Training-TK, Kindergarten and First Graders

Ford ELC

Popcorn Friday

YIES Calendar

15

Dec 15

8:00 AM to 2:00 PM

Boys Basketball Practice

YCHS Gym

YCHS Calendar

9:00 AM to 11:00 AM

Estabrook VS. Holmes Basketball Game

Ypsilanti Community Middle School, 510 Emerick St, Ypsilanti, MI 48198, USA

Holmes (External)

11:00 AM to 1:00 PM

Erickson VS. YIES Basketball Game

Ypsilanti Community Middle School, 510 Emerick St, Ypsilanti, MI 48198, USA

Holmes (External)

11:00 AM to 1:00 PM

YIES Basketball Game Vs Erickson

235 Spencer Ln, Ypsilanti, MI 48198, USA

YIES Calendar

2:00 PM to 5:00 PM

Girls Basketball Practice

YCHS Calendar

2:00 PM to 6:00 PM

YCHS Piano Recital

Hs Auditorium

YCHS Calendar

Piano This event has a video call. Join: https://meet.google.com/wxb-qehz-ydb +1 260-226-6237 PIN: 688940710#

16

Dec 16

9:00 AM to 2:00 PM

JIM

Auditorium

Middle School-YCMS

This event has a video call. Join: https://meet.google.com/xsb-qccz-gkg

17

Dec 17

3:45 PM to 5:45 PM

6:00 PM to 6:30 PM

Board Meeting - Special Meeting/Student Discipline Hearing #1

BOE Calendar

6:00 PM to 7:00 PM

Youth Soccer - Washtenaw/Ann Arbor United Soccer Club

Estabrook Gymnasium

Estabrook Elementary

Washtenaw/Ann Arbor United Soccer Club Dean Bowerbank, 734-216-3525 or Shoshana DeMaria, 734-678-4136 PLEASE NOTE: ESTABROOK: Monday, Tuesday, Wednesday 6:00PM - 7:30PM This event has a video call. Join: https://meet.google.com/mir-jwjm-sov +1 209-850-2330 PIN: 295322144#

6:00 PM to 7:30 PM

Youth Soccer Washtenaw/Ann Arbor United Soccer Club

MS Gym

Middle School-YCMS

Washtenaw/Ann Arbor United Soccer Club Dean Bowerbank, 734-216-3525 or Shoshana DeMaria, 734-678-4136 PLEASE NOTE: YCMS 6:00PM - 8:00PM (Per Mr. Petty, Principal) Mondays, Tuesdays, Wednesdays until 4/12/2019 This event has a video call. Join: https://meet.google.com/ckk-ugno-jyd +1 505-445-7797 PIN: 413884154#

6:30 PM to 7:00 PM

Board Meeting - Special Meeting/Student Discipline Hearing #2 - MEETING CANCELLED

BOE Calendar

6:30 PM to 7:30 PM

Board Meeting - Special Meeting/Board Workshop - MEETING CANCELLED

BOE Calendar

7:00 PM to 8:30 PM

WEST - A2 United Soccer

WEST Middle School Gym

YCS District Calendar

18

Dec 18

Vision and Hearing

Erickson Elementary

1:30 PM to 2:00 PM

Lockdown Drill/A.L.I.C.E. Simulation

Holmes (External)

2:45 PM to 3:45 PM

Media Center: Staff Meeting

Estabrook Media Center

Estabrook Elementary

3:00 PM to 4:00 PM

Gym- Bright Futures

Estabrook Elementary

3:45 PM to 5:45 PM

5:30 PM to 6:30 PM

Parent Leadership Team Meeting

Erickson Elementary

6:00 PM to 7:00 PM

Youth Soccer - Washtenaw/Ann Arbor United Soccer Club

Estabrook Gymnasium

Estabrook Elementary

Washtenaw/Ann Arbor United Soccer Club Dean Bowerbank, 734-216-3525 or Shoshana DeMaria, 734-678-4136 PLEASE NOTE: ESTABROOK: Monday, Tuesday, Wednesday 6:00PM - 7:30PM This event has a video call. Join: https://meet.google.com/mir-jwjm-sov +1 209-850-2330 PIN: 295322144#

6:00 PM to 7:30 PM

Girl Scout Troop # 40390 @ YIES

Cafeteria

YIES Calendar

6:00 PM to 7:30 PM

Youth Soccer Washtenaw/Ann Arbor United Soccer Club

MS Gym

Middle School-YCMS

Washtenaw/Ann Arbor United Soccer Club Dean Bowerbank, 734-216-3525 or Shoshana DeMaria, 734-678-4136 PLEASE NOTE: YCMS 6:00PM - 8:00PM (Per Mr. Petty, Principal) Mondays, Tuesdays, Wednesdays until 4/12/2019 This event has a video call. Join: https://meet.google.com/ckk-ugno-jyd +1 505-445-7797 PIN: 413884154#

6:00 PM to 8:00 PM

Softball Practice

WRMS Upper Gymnasium

Middle School-YCMS

This event has a video call. Join: https://meet.google.com/bke-pacg-zse +1 612-351-0881 PIN: 843193564#

7:00 PM to 8:30 PM

WEST - A2 United Soccer

WEST Middle School Gym

YCS District Calendar

7:00 PM to 8:30 PM

YCHS & YCMS Combined Band/Choir Concert

Ypsilanti Community High School, 2095 Packard St, Ypsilanti, MI 48197, USA

Middle School-YCMS

7:00 PM to 8:30 PM

YCHS & YCMS Combined Choir Concert

Ypsilanti Community High School, 2095 Packard St, Ypsilanti, MI 48197, USA

YCS District Calendar

7:30 PM to 8:30 PM

Community Exercise Class

Erickson Gymnasium

Erickson Elementary

19

Dec 19

VISION AND HEARING

Erickson Elementary

7:45 AM to 8:15 AM

Grizzly Gathering

Erickson Elementary

This event has a video call. Join: https://meet.google.com/cox-qtgs-jss +1 513-666-7267 PIN: 815345049#

12:30 PM to 1:30 PM

Bookmobile Site Visit

YIES Calendar

Wednesday afternoon classes

3:00 PM to 4:00 PM

Gym- Bright Futures

Estabrook Elementary

3:30 PM to 5:30 PM

YIES Lego League (Flott)

Room 2429

YIES Calendar

3:45 PM to 5:45 PM

5:00 PM to 7:00 PM

Bright Futures Family Nights and PTO

Estabrook Elementary

6:00 PM to 7:00 PM

Youth Soccer - Washtenaw/Ann Arbor United Soccer Club

Estabrook Gymnasium

Estabrook Elementary

Washtenaw/Ann Arbor United Soccer Club Dean Bowerbank, 734-216-3525 or Shoshana DeMaria, 734-678-4136 PLEASE NOTE: ESTABROOK: Monday, Tuesday, Wednesday 6:00PM - 7:30PM This event has a video call. Join: https://meet.google.com/mir-jwjm-sov +1 209-850-2330 PIN: 295322144#

6:00 PM to 7:30 PM

Youth Soccer Washtenaw/Ann Arbor United Soccer Club

MS Gym

Middle School-YCMS

Washtenaw/Ann Arbor United Soccer Club Dean Bowerbank, 734-216-3525 or Shoshana DeMaria, 734-678-4136 PLEASE NOTE: YCMS 6:00PM - 8:00PM (Per Mr. Petty, Principal) Mondays, Tuesdays, Wednesdays until 4/12/2019 This event has a video call. Join: https://meet.google.com/ckk-ugno-jyd +1 505-445-7797 PIN: 413884154#

6:30 PM to 7:30 PM

Cafe - Boy Scouts

Estabrook Elementary

6:30 PM to 8:00 PM

Holmes Winter Concert- @ Holmes Cafeteria

Holmes (External)

20

Dec 20

3:00 PM to 4:00 PM

Gym-Bright Futures

Estabrook Elementary

3:45 PM to 5:45 PM

5:00 PM to 7:00 PM

GYM: Bright Futures Pot Luck

Estabrook Elementary

6:00 PM to 8:00 PM

Softball Practice

Upper Gymnasium

Middle School-YCMS

7:30 PM to 8:30 PM

Community Exercise Class

Erickson Gymnasium

Erickson Elementary

21

Dec 21

Popcorn Friday

YIES Calendar

22

Dec 22

No School- Winter Break

Holmes (External)

8:00 AM to 2:00 PM

Boys Basketball Practice

YCHS Gym

YCHS Calendar

2:00 PM to 5:00 PM

Girls Basketball Practice

YCHS Gym

YCHS Calendar

23

Dec 23

No School- Winter Break

Holmes (External)

9:00 AM to 2:00 PM

JIM

Auditorium

Middle School-YCMS

This event has a video call. Join: https://meet.google.com/xsb-qccz-gkg

24

Dec 24

No School- Winter Break

Holmes (External)

No School- Winter Break

YCS District Calendar

Winter Break-No School

YIES Calendar

Winter Break-No School

Middle School-YCMS

8:00 AM to 9:00 AM

This event has a video call. Join: https://meet.google.com/yxp-qpfg-zap +1 470-228-6158 PIN: 764773874#

6:00 PM to 7:00 PM

Youth Soccer - Washtenaw/Ann Arbor United Soccer Club

Estabrook Gymnasium

Estabrook Elementary

Washtenaw/Ann Arbor United Soccer Club Dean Bowerbank, 734-216-3525 or Shoshana DeMaria, 734-678-4136 PLEASE NOTE: ESTABROOK: Monday, Tuesday, Wednesday 6:00PM - 7:30PM This event has a video call. Join: https://meet.google.com/mir-jwjm-sov +1 209-850-2330 PIN: 295322144#

6:00 PM to 7:30 PM

Youth Soccer Washtenaw/Ann Arbor United Soccer Club

MS Gym

Middle School-YCMS

Washtenaw/Ann Arbor United Soccer Club Dean Bowerbank, 734-216-3525 or Shoshana DeMaria, 734-678-4136 PLEASE NOTE: YCMS 6:00PM - 8:00PM (Per Mr. Petty, Principal) Mondays, Tuesdays, Wednesdays until 4/12/2019 This event has a video call. Join: https://meet.google.com/ckk-ugno-jyd +1 505-445-7797 PIN: 413884154#

7:00 PM to 8:30 PM

WEST - A2 United Soccer

WEST Middle School Gym

YCS District Calendar

25

Dec 25

No School- Winter Break

Holmes (External)

Winter Break-No School

Middle School-YCMS

8:00 AM to 9:00 AM

This event has a video call. Join: https://meet.google.com/yxp-qpfg-zap +1 470-228-6158 PIN: 764773874#

No School- Winter Break

YCS District Calendar

Winter Break-No School

YIES Calendar

3:00 PM to 4:00 PM

Gym- Bright Futures

Estabrook Elementary

6:00 PM to 7:00 PM

Youth Soccer - Washtenaw/Ann Arbor United Soccer Club

Estabrook Gymnasium

Estabrook Elementary

Washtenaw/Ann Arbor United Soccer Club Dean Bowerbank, 734-216-3525 or Shoshana DeMaria, 734-678-4136 PLEASE NOTE: ESTABROOK: Monday, Tuesday, Wednesday 6:00PM - 7:30PM This event has a video call. Join: https://meet.google.com/mir-jwjm-sov +1 209-850-2330 PIN: 295322144#

6:00 PM to 7:30 PM

Girl Scout Troop # 40390 @ YIES

Cafeteria

YIES Calendar

6:00 PM to 7:30 PM

Youth Soccer Washtenaw/Ann Arbor United Soccer Club

MS Gym

Middle School-YCMS

Washtenaw/Ann Arbor United Soccer Club Dean Bowerbank, 734-216-3525 or Shoshana DeMaria, 734-678-4136 PLEASE NOTE: YCMS 6:00PM - 8:00PM (Per Mr. Petty, Principal) Mondays, Tuesdays, Wednesdays until 4/12/2019 This event has a video call. Join: https://meet.google.com/ckk-ugno-jyd +1 505-445-7797 PIN: 413884154#

6:00 PM to 8:00 PM

Softball Practice

WRMS Upper Gymnasium

Middle School-YCMS

This event has a video call. Join: https://meet.google.com/bke-pacg-zse +1 612-351-0881 PIN: 843193564#

7:00 PM to 8:30 PM

WEST - A2 United Soccer

WEST Middle School Gym

YCS District Calendar

7:30 PM to 8:30 PM

Community Exercise Class

Erickson Gymnasium

Erickson Elementary

26

Dec 26

No School- Winter Break

Holmes (External)

Winter Break-No School

Middle School-YCMS

8:00 AM to 9:00 AM

This event has a video call. Join: https://meet.google.com/yxp-qpfg-zap +1 470-228-6158 PIN: 764773874#

No School- Winter Break

YCS District Calendar

Winter Break-No School

YIES Calendar

8:00 AM to 2:00 PM

Boys Basketball Practice

YCHS Gym

YCHS Calendar

2:00 PM to 5:30 PM

Girls Basketball Practice

YCHS Gym

YCHS Calendar

3:00 PM to 4:00 PM

Gym- Bright Futures

Estabrook Elementary

3:30 PM to 5:30 PM

YIES Lego League (Flott)

Room 2429

YIES Calendar

6:00 PM to 7:00 PM

Youth Soccer - Washtenaw/Ann Arbor United Soccer Club

Estabrook Gymnasium

Estabrook Elementary

Washtenaw/Ann Arbor United Soccer Club Dean Bowerbank, 734-216-3525 or Shoshana DeMaria, 734-678-4136 PLEASE NOTE: ESTABROOK: Monday, Tuesday, Wednesday 6:00PM - 7:30PM This event has a video call. Join: https://meet.google.com/mir-jwjm-sov +1 209-850-2330 PIN: 295322144#

6:00 PM to 7:30 PM

Youth Soccer Washtenaw/Ann Arbor United Soccer Club

MS Gym

Middle School-YCMS

Washtenaw/Ann Arbor United Soccer Club Dean Bowerbank, 734-216-3525 or Shoshana DeMaria, 734-678-4136 PLEASE NOTE: YCMS 6:00PM - 8:00PM (Per Mr. Petty, Principal) Mondays, Tuesdays, Wednesdays until 4/12/2019 This event has a video call. Join: https://meet.google.com/ckk-ugno-jyd +1 505-445-7797 PIN: 413884154#

27

Dec 27

No School- Winter Break

Holmes (External)

Winter Break-No School

Middle School-YCMS

8:00 AM to 9:00 AM

This event has a video call. Join: https://meet.google.com/yxp-qpfg-zap +1 470-228-6158 PIN: 764773874#

No School- Winter Break

YCS District Calendar

Winter Break-No School

YIES Calendar

8:00 AM to 2:00 PM

Boys Basketball Practice

YCHS Gym

YCHS Calendar

2:00 PM to 5:30 PM

Girls Basketball Practice

YCHS Gym

YCHS Calendar

3:00 PM to 4:00 PM

Gym-Bright Futures

Estabrook Elementary

6:00 PM to 8:00 PM

Softball Practice

Upper Gymnasium

Middle School-YCMS

7:30 PM to 8:30 PM

Community Exercise Class

Erickson Gymnasium

Erickson Elementary

28

Dec 28

No School- Winter Break

Holmes (External)

Winter Break-No School

Middle School-YCMS

8:00 AM to 9:00 AM

This event has a video call. Join: https://meet.google.com/yxp-qpfg-zap +1 470-228-6158 PIN: 764773874#

No School- Winter Break

YCS District Calendar

Winter Break-No School

YIES Calendar

8:00 AM to 2:00 PM

Boys Basketball Practice

YCHS Gym

YCHS Calendar

2:00 PM to 5:30 PM

Girls Basketball Practice

YCHS Gym

YCHS Calendar

29

Dec 29

No School- Winter Break

Holmes (External)

Winter Break-No School

Middle School-YCMS

8:00 AM to 9:00 AM

This event has a video call. Join: https://meet.google.com/yxp-qpfg-zap +1 470-228-6158 PIN: 764773874#

10:00 AM to 9:30 PM

Washtenaw County Challenge Boys Basketball Showcase

YCHS Gym and Cafeteria

YCHS Calendar

30

Dec 30

No School- Winter Break

Holmes (External)

Winter Break-No School

Middle School-YCMS

8:00 AM to 9:00 AM

This event has a video call. Join: https://meet.google.com/yxp-qpfg-zap +1 470-228-6158 PIN: 764773874#

9:00 AM to 2:00 PM

JIM

Auditorium

Middle School-YCMS

This event has a video call. Join: https://meet.google.com/xsb-qccz-gkg

31

Dec 31

No School- Winter Break

Holmes (External)

Winter Break-No School

Middle School-YCMS

8:00 AM to 9:00 AM

This event has a video call. Join: https://meet.google.com/yxp-qpfg-zap +1 470-228-6158 PIN: 764773874#

No School- Winter Break

YCS District Calendar

Winter Break-No School

YIES Calendar

6:00 PM to 7:00 PM

Youth Soccer - Washtenaw/Ann Arbor United Soccer Club

Estabrook Gymnasium

Estabrook Elementary

Washtenaw/Ann Arbor United Soccer Club Dean Bowerbank, 734-216-3525 or Shoshana DeMaria, 734-678-4136 PLEASE NOTE: ESTABROOK: Monday, Tuesday, Wednesday 6:00PM - 7:30PM This event has a video call. Join: https://meet.google.com/mir-jwjm-sov +1 209-850-2330 PIN: 295322144#

6:00 PM to 7:30 PM

Youth Soccer Washtenaw/Ann Arbor United Soccer Club

MS Gym

Middle School-YCMS

Washtenaw/Ann Arbor United Soccer Club Dean Bowerbank, 734-216-3525 or Shoshana DeMaria, 734-678-4136 PLEASE NOTE: YCMS 6:00PM - 8:00PM (Per Mr. Petty, Principal) Mondays, Tuesdays, Wednesdays until 4/12/2019 This event has a video call. Join: https://meet.google.com/ckk-ugno-jyd +1 505-445-7797 PIN: 413884154#

7:00 PM to 8:30 PM

WEST - A2 United Soccer

WEST Middle School Gym

YCS District Calendar
Upcoming Events

WEST - A2 United Soccer

Dec 18

7:00 PM to 8:30 PM

WEST Middle School Gym

YCS District Calendar

YCHS & YCMS Combined Choir Concert

Dec 18

7:00 PM to 8:30 PM

Ypsilanti Community High School, 2095 Packard St, Ypsilanti, MI 48197, USA

YCS District Calendar

No School- Winter Break

Dec 24

YCS District Calendar

WEST - A2 United Soccer

Dec 24

7:00 PM to 8:30 PM

WEST Middle School Gym

YCS District Calendar
2018-19 School Year Calendars
2018-19 School Year Calendars

YCS 2018-19 Traditional Calendar

YCS 2018-19 Balanced Calendar
YMCA:EMU:YCS CHILD CARE
Looking for Affordable Child Care?
YMCA:EMU:YCS CHILD CARE
Link to more information page
A new child care program opened this summer at the former Chapelle Community School, an elementary school within the Ypsilanti Community Schools District at 111 South Wallace Boulevard, Ypsilanti, MI 48197.
Registration forms may be found here. For more information about touring the facility, please contact Lee Anna Pasker-Edens at lpasker@annarborymca.org or 734.661.8058.
The Collaborative – Ypsilanti YMCA Child Development Center (CDC) addresses a critical need for excellent quality, affordable child care in eastern Washtenaw County.
Like us on Facebook
Click on the Like Button below
News
Sixth-Grade Students at YCMS Honored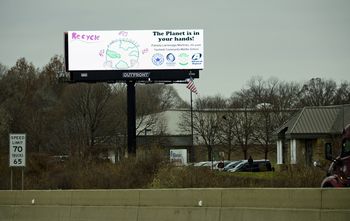 Click on photo to enlarge
The sixth-grade students at YCMS will be honored with a "zero waste" pizza party celebration. Three of our sixth-grade students were selected for their exemplary artwork, that was entered in the America Recycles Day Poster Contest. The recipient's artwork has been displayed on an electronic billboard facing east, on a stretch of I-94 between Ypsilanti and Ann Arbor, beginning on November 19, 2018.
Resources & Information
More News
YCS Sex Education
Advisory Board
We are seeking YCS parent input before recommendations are sent to the Board of Education. If you are a parent, please complete the survey found on our SEAB page.
Link to flyer information
Advisory Board Application
We're also recruiting new members of the YCS Sex Education Advisory Board to meet 4-6 times during the 2017-18 school year. Join the team by completing the application, link to the application is found below. If a paper application is necessary, please contact Kharena Keith at 734-221-1212.
An application for parents to join the Sex Ed Advisory Board.
Link to application
Link to parent letter from Superintendent, Dr. Edmondson
RAHS
Regional Alliance for Healthy Schools - University of Michigan for Healthy Schools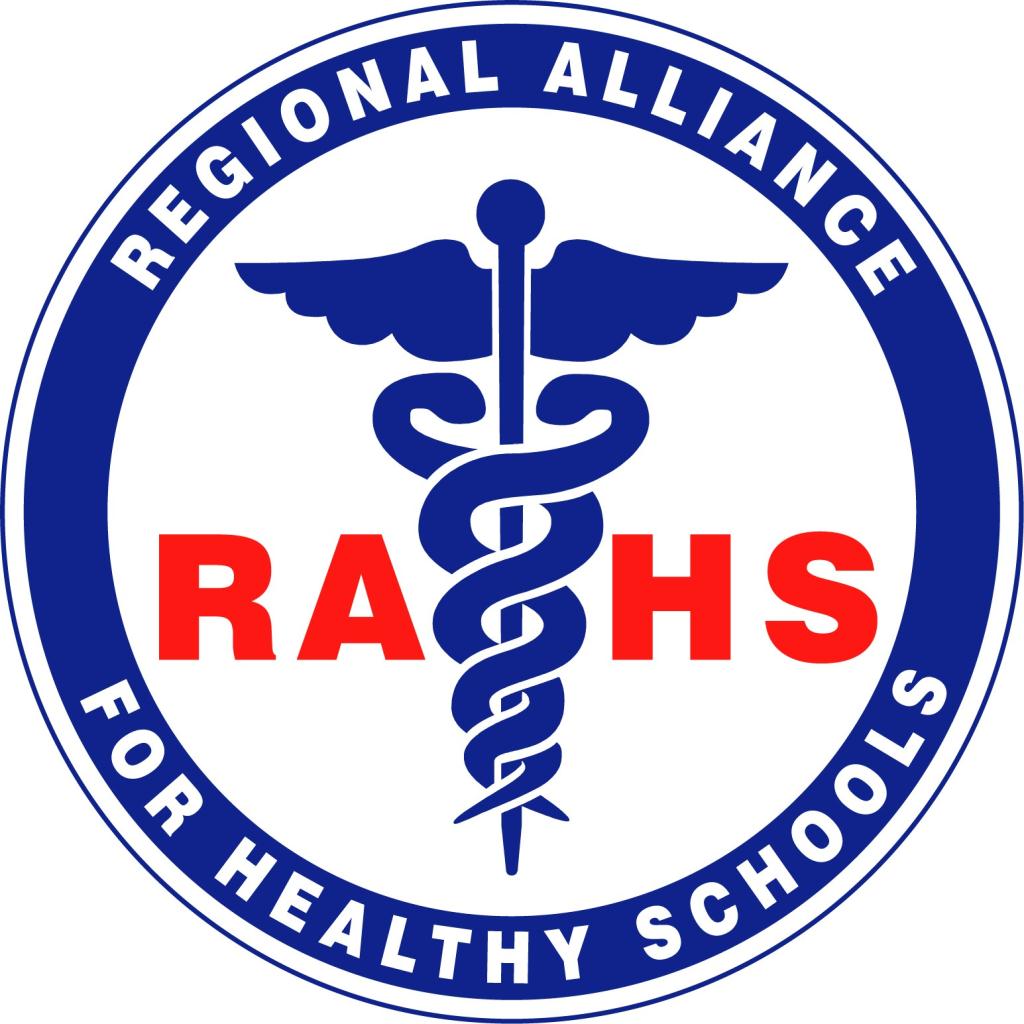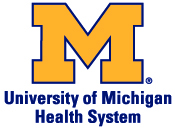 School-Based Health Center

YCHS contact phone number: 734-221-1007
YCMS contact phone number: 734-221-2271
Section 504 of the Rehabilitation Act of 1975
Ypsilanti Community Schools is in full compliance with Section 504 of the Rehabilitation Act of 1975, which prohibits discrimination on the basis of disability in District programs, services, and activities. The District's policy manual for Section 504 can be found on the District's website. Click on this link for District's Discrimination Manual.
Quick Links
YCS Manuals

M-STEP Parent Guide


YCS FOIA Procedures and Guidelines
Employment Opportunities
Reports
Ypsilanti Community Schools Reports


2018-19 District School Improvement Plan


2017-18 YCS CNA Overview


2014-15 District Annual Education Report (AER) Cover Letter


2015-16 District Annual Education Report


2016-17 AER Combined Report


YCS Stormwater Management Program


Coordinated School Health Team


Crisis Response Team Concern Report