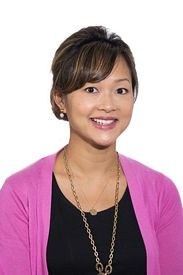 WASHTENAW INTERNATIONAL MIDDLE ACADEMY
Grades: 6-8th Grades
Location: Co-located with Washtenaw International High School, 510 Emerick St.
Contact Info: 734-994-8145 -Main Office 734-484-9719 - Fax
Principal: Nhu Do nhudo@wihi.org - Letter from the New Principal
Associate Principal: Jessica Garcia jgarcia4@ycschools.us
Administrative Assistant: Cherrell Wilson
Secretary: Trudy Kukuk
Hours: 7:25 a.m.- 2:35 p.m. (full day)
(half day - early dismissal)
This SLC takes a holistic, world view approach to learning through critical thinking, collaboration and inquiry. As the name implies, international standards are incorporated and course offerings include foreign languages, culture studies, and the State Common Core Standards. Students who are self-starters and ambitious will thrive in this environment. Current participants in the Willow Run WINGS program will feel at home with the pace and rigor of this academy.
---
SEPTEMBER 1, 2015 EARLY RELEASE FOR STUDENTS
To: Parents and/or Guardians of Students who attend Ford Learning Center, Holmes Elementary Schoool and Washtenaw International Middle School (WIMA)
Re: Early Release: Change from Full Day to Half Day on September 1, 2015
Link to letter for parents about early release times.
---
WIMA 0pen House -
Thursday, August 27, 2015
5:30-6:45 pm
---
WIMA 2015-2016 Enrollment Form
WIMA/WIHI Bus Stop Locations and Pick Up Times
WIMA/WIHI Bus Stop Locations and Drop Off Times
WIMA Calendar 2015 - 2016 School Year
WIMA Suggested Student Supply List
---
POWERSCHOOL LINK
https://ps.ycschools.us/public

---