October 17, 2017
This is Principal Rose with your weekly Tuesday update.
Today your child brought home information about free drop in tutoring! 826 Michigan continues to support our young learners with free drop in tutoring at Beezy's Cafe at 20 N. Washington Street Downtown Ypsilanti. These sessions are offered Mon-Thurs 6-8 P.M. through December 7th. This is a great opportunity, offered by great people, to receive additional academic support! Locations in Ann Arbor as well.
October is Fire Safety Month at Holmes. Each morning we share a fire safety tip with our students. It is our hope that they bring some of this information home with them and engage the family in a discussion around fire safety. We have fire drills at school, please take the time to create and practice a fire safety plan at your home. Also, as we approach the Fall back and end of day light savings, be sure to check the batteries in your smoke detectors and other safety related devices around your home.
I encourage you to read the information sent home with all 9-10 year old students a few weeks ago regarding the ABCD U of M child study. Consider being part of this important study with your child. Participants will be paid for their time, up to $400 per year. If you are interested, use the postage paid envelope in the packet or go to Holmes Elementary ABCD to submit a response card.

Thursday, October 26th, EMU Bright Futures program will be hosting the Fall Harvest Festival sponsored by the YCS Community Advisory. Fall Harvest Fest will take place at YCMS from 5-7 P.M. Come on out and celebrate after school activities, meet local community organization and play fun activities together with friends, family and community.
Friday, October 27th will be our first school-wide Grizzly Gathering of the school year. At each monthly Grizzly Gatherings, we will recognize and celebrate students for their accomplishments. Acknowledgements will include citizenship, attendance, Lexia and Reflex, as well as growth in Language Art and Math. We look forward to celebrating your child's efforts and growth this school year!
Tuesday, October 31st is a half day at Holmes Elementary for Records Day as teachers prepare for Fall parent-teacher conferences. Dismissal will be 11:00 A.M.Students will receive both breakfast and lunch on all half days.
Tuesday, October 31st, Holmes Elementary will host a Halloween parade. Students are encouraged to wear a Halloween costume and participate in our Halloween Parade in the Wendell-Holmes neighborhood. The parade will take place during the school day. Students cannot wear masks, no blood, no weapons and all costumes must be school appropriate. The parade time and route will be communicated next Tuesday update.
October birthdays will also be celebrated on October 31st.
Friday, November 3rd marks the end of the 1st Trimester at Holmes Elementary. Teachers will be prepared to cover the first ⅓ of the school year, review their report card and discuss a plan for your child's success.
Tuesday, November 7th there will be no school at Holmes as staff will be engaged in professional development.
Wednesday and Thursday, November 8th and 9th will be our Fall parent-teacher conferences. Holmes will dismiss at 11:00 A.M. on both days and parent-teacher conferences will be from 12-6:00 P.M. both days. Teachers will be scheduling these conferences with families soon.
End of the school day Friday, November 10th, Holmes Elementary will begin balanced calendar Fall break. Our first balanced calendar break will be November 13th through November 24th. School will resume November 27th. At our upcoming Parent-Teacher conferences, we will have surveys asking parents their opinion of Balanced Calendar and your feelings toward continuing this calendar at Holmes for the 18-19 school year.
Recap:
- 10/26 Fall Harvest Festival at YCMS 5-7 P.M.
- 10/27 Grizzly Gathering
- 10/31 Half Day (11:00 A.M. dismissal) for Record's day
- 10/31 Halloween Parade
- 10/31 Monthly birthday celebrations (moved from 10/27)
- 11/2 Food Gatherer's produce distribution
- 11/7 No School- Professional Development
- 11/8 Parent-Teacher conferences (12:00-6:00 P.M.)
- 11/9 Parent-Teacher conferences (12:00-6:00 P.M.)
- 11/10 Full day of school
- 11/13-11/24 Balanced Calendar break
- 11/27 School resumes
Thank you in advance for your support of Holmes Elementary and Go Grizzlies!
Information about the U of M Mindset Program: Mindset
Thank you to Whole Foods Market of Ann Arbor for the Community Giving 5% Day!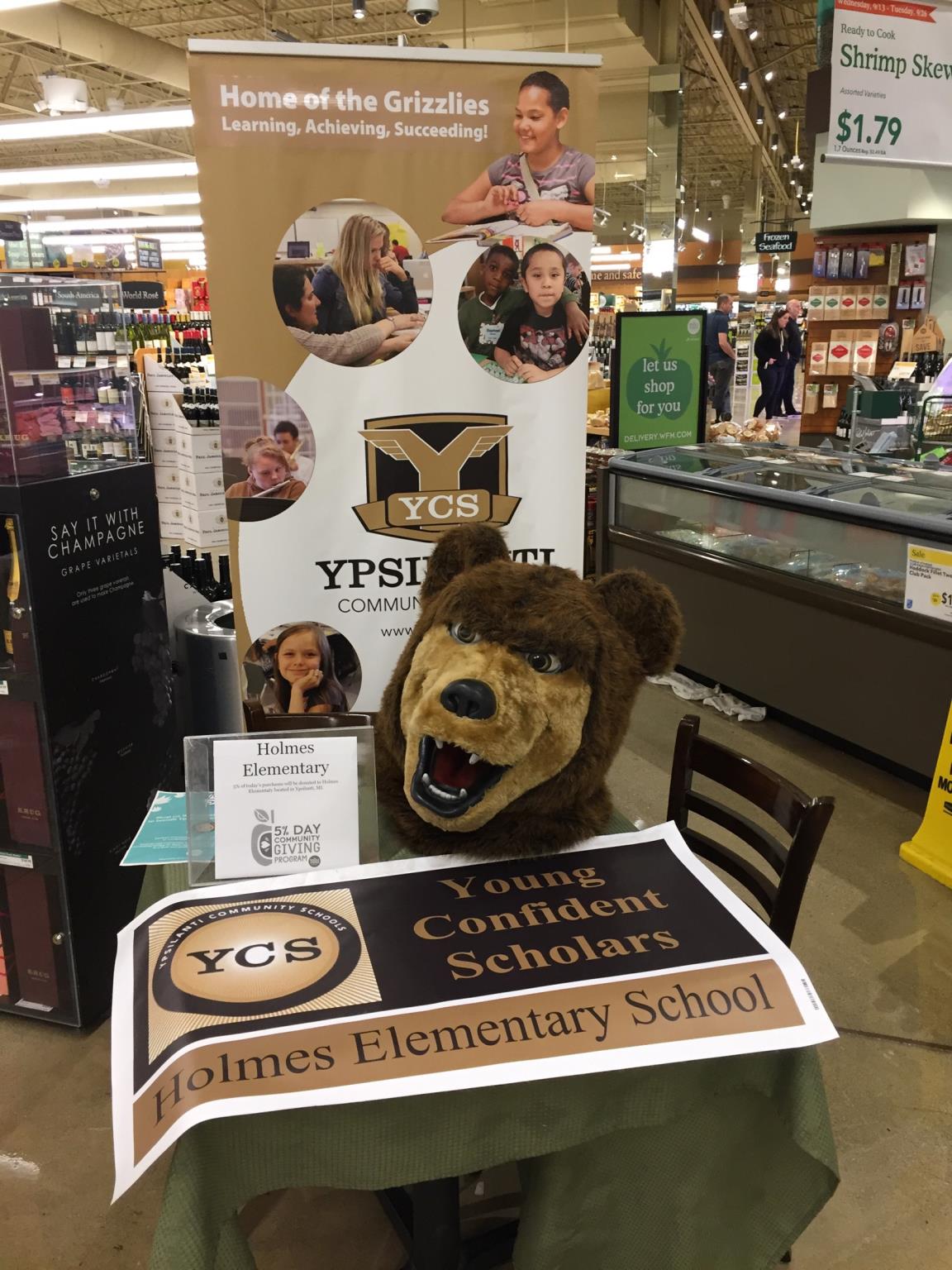 Check out the amazing opportunities 826Michigan is offering students!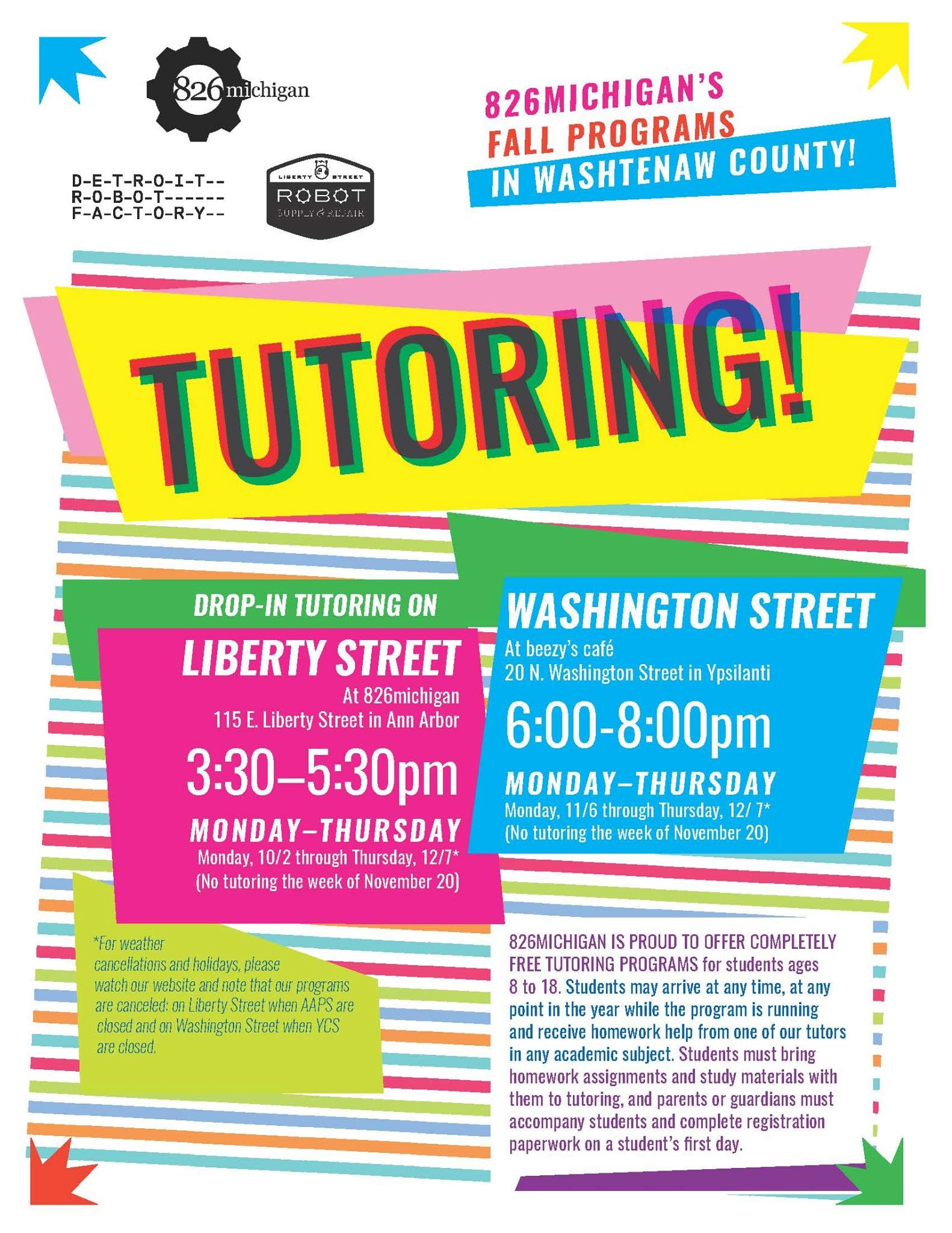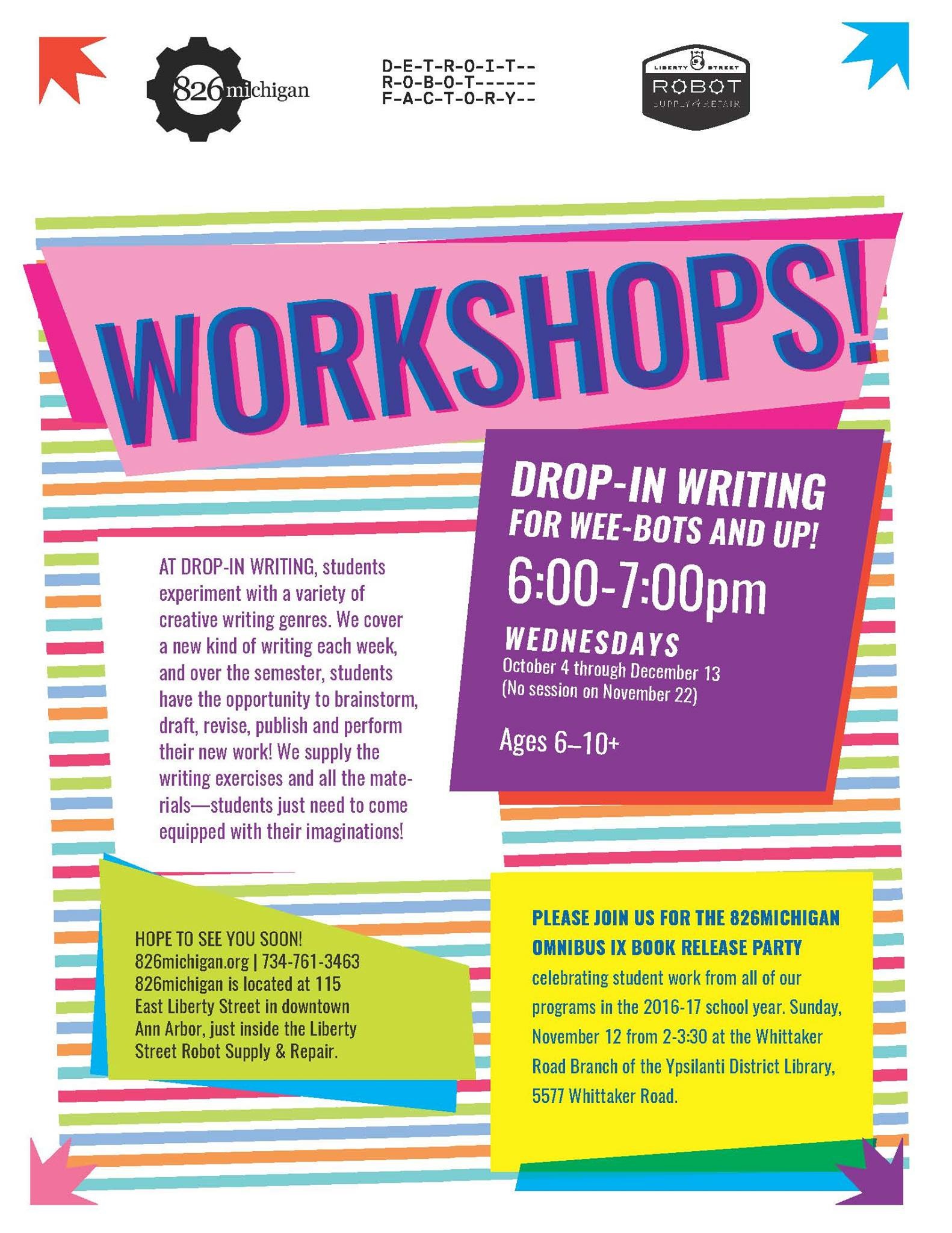 Thank you to all of the families that were able to attend our Open House & Curriculum Night. Students and their families were able to meet Principal Rose, their classroom and Unified Arts teachers, as well as the rest of the AMAZING staff here at Holmes!

Meet the 2017 - 2018 Holmes Staff