Welcome to

TK-8 Online Learning Program
Calendar

‹

January

2021

›

S
M
T
W
T
F
S
1

Jan 1

Winter Break

Calendar:

YCS District Calendar

2
3
4

Jan 4

School Resumes

Calendar:

YCS District Calendar

5
6

Jan 6

9:00 AM to 2:00 PM

YCS Meal Service Information at Ypsilanti Community High School

Calendar:

YCS District Calendar

Ypsilanti Community High School 2095 Packard St    

7

Jan 7

9:00 AM to 2:00 PM

YCS Meal Service Information at ACCE, Erickson, Holmes, & Perry

Calendar:

YCS District Calendar

ACCE High School 1076 Ecorse Rd.
Erickson Elementary 1427 Levona St.
Holmes Elementary 1255 Holmes Rd.
Perry Early Learning Center 550 Perry Ave.

8

Jan 8

11:00 AM to 2:00 PM

Grab and Go Food Deliver - Visit the website for bus locations and routes!

Calendar:

YCS District Calendar

9
10
11
12
13

Jan 13

1/2 Day - Records Day

Calendar:

YCS District Calendar

9:00 AM to 2:00 PM

YCS Meal Service Information at Ypsilanti Community High School

Calendar:

YCS District Calendar

Ypsilanti Community High School 2095 Packard St    

14

Jan 14

1/2 Day - Records Day

Calendar:

YCS District Calendar

9:00 AM to 2:00 PM

YCS Meal Service Information at ACCE, Erickson, Holmes, & Perry

Calendar:

YCS District Calendar

ACCE High School 1076 Ecorse Rd.
Erickson Elementary 1427 Levona St.
Holmes Elementary 1255 Holmes Rd.
Perry Early Learning Center 550 Perry Ave.

15

Jan 15

NO SCHOOL - Potential Makeup Day

Calendar:

YCS District Calendar

11:00 AM to 2:00 PM

Grab and Go Food Deliver - Visit the website for bus locations and routes!

Calendar:

YCS District Calendar

16
17
18

Jan 18

NO SCHOOL - MLK Jr. Day

Calendar:

YCS District Calendar

19
20

Jan 20

9:00 AM to 2:00 PM

YCS Meal Service Information at Ypsilanti Community High School

Calendar:

YCS District Calendar

Ypsilanti Community High School 2095 Packard St    

21

Jan 21

9:00 AM to 2:00 PM

YCS Meal Service Information at ACCE, Erickson, Holmes, & Perry

Calendar:

YCS District Calendar

ACCE High School 1076 Ecorse Rd.
Erickson Elementary 1427 Levona St.
Holmes Elementary 1255 Holmes Rd.
Perry Early Learning Center 550 Perry Ave.

22

Jan 22

11:00 AM to 2:00 PM

Grab and Go Food Deliver - Visit the website for bus locations and routes!

Calendar:

YCS District Calendar

23

Jan 23

2:00 PM to 3:00 PM

Test to calendar

Calendar:

YCS District Calendar

24
25
26
27

Jan 27

9:00 AM to 2:00 PM

YCS Meal Service Information at Ypsilanti Community High School

Calendar:

YCS District Calendar

Ypsilanti Community High School 2095 Packard St    

28

Jan 28

9:00 AM to 2:00 PM

YCS Meal Service Information at ACCE, Erickson, Holmes, & Perry

Calendar:

YCS District Calendar

ACCE High School 1076 Ecorse Rd.
Erickson Elementary 1427 Levona St.
Holmes Elementary 1255 Holmes Rd.
Perry Early Learning Center 550 Perry Ave.

29

Jan 29

11:00 AM to 2:00 PM

Grab and Go Food Deliver - Visit the website for bus locations and routes!

Calendar:

YCS District Calendar

5:30 PM to 6:30 PM

High School Coed Wrestling

Location:

Ypsilanti Community High School, 2095 Packard St, Ypsilanti, MI 48197, USA

Calendar:

YCS District Calendar

Match vs. Adrian, Jackson, and Skyline.

30
31
Mission Statement
YCS TK-8 Online Program creates a diverse, interactive online learning environment which isn't confined to a one-size-fits-all classroom model prominent in traditional school settings. Our students develop the independent study skills that will benefit them throughout their academic careers. We provide a strong support network while providing a flexible learning environment.
Vision
We believe students will become productive citizens when they are challenged and mentored in leadership, problem-solving, and critical thinking skills. Our student-centered education includes the following:
Students are aware of what they are expected to learn, know what they have learned, and can identify what they still need to learn.
Students are aware of their individual interests and talents, and they know how to seek out opportunities to work on relevant projects and curriculum that interests them.
The staff seeks to continually improve and expand their knowledge of teaching practices, curriculum, and innovative technology.
The school community embraces the diversity of the school population by fostering a school culture of safety, acceptance, and respect.
Virtual Office
Monday - Thursday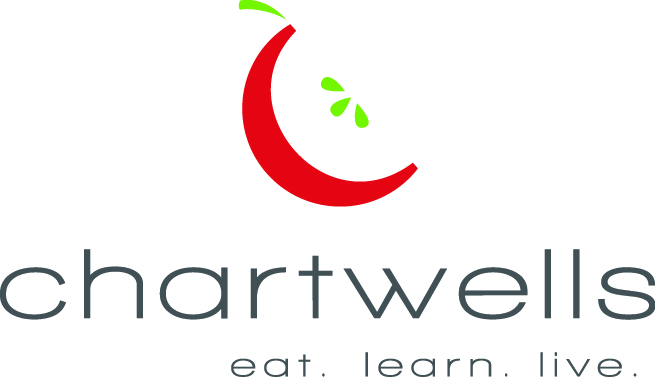 Tiffany Houston
Director of Dining Services
734-221-1024