Perry Library/Media Center
Welcome to the Perry Early Learning Center Library/Media Center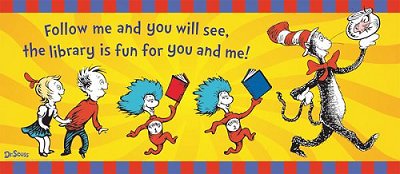 A warm welcome to our Library! A place where students, staff, and parents can build a love of reading.

Libraries are places of information but are more than just books, offering everyone free access to a wealth of information that they often can't find elsewhere. Libraries are important cornerstones of our schools and provide unique and valuable resources. They are a lifeline to the world and all the information in it.
Fun Learning
Keyboarding
Watch the "Gotta Keep Reading" music video!
Bryant School Song
For Students
​For Teachers
PebbleGo
Britannica School
World Book Kids
Wonderopolis
CultureGrams
Google Earth
Kids Dictionary
Web Search
Animal Research
More Web Search
Picture Dictionary
District Library
Library Blog
Bryant Classrooms
Book Room Edit
Tech Blog
Clever
middle school
copyright-free images and videos
Michigan Electronic Library
Access to many resources and databases.
Ann Arbor District Library
Educational video streaming content from all AAPS schools.
Use student I.D. # for both username and password.
Log into Discovery Ed with Clever. Log into Clever with your AAPS gmail account.
eBooks available through our catalog, Destiny, via Destiny Quest.
Username: YOG last name first name middle initial
Pswd: student i.d. #
Online library service through AADL for eBooks and Audiobooks. Will need library card to create account.
Circle K
Homework Help at AADL. Tutors available for K-12 students.
Online tutoring help for grades 3-adult. To use this service you must have an online account with AADL
Tutoring help for ages 8-18. "Robot repair" store on Liberty Ave.
Slauson Homework Club
Tuesdays and Thursday from 3:07-4:30 in the Slauson Library.
PALMA (Proyecto Avance: Latino Mentoring Association) ,
Tues. & Thurs. at Downtown Ann Arbor District Library
Library

A welcoming and productive space for studying, learning and collaborating

Email:

Phone:
734-994-2089

Location:
Room 5101

East side of Arch