Events

Speaker Series:
On Friday a few of our 8th Grade boys had an opportunity to speak with Jermaine Wells, YMCA Youth Program Coordinator and Mike Wells, Professional Basketball Player, Melbourne (Australia) Tigers.
The young men talked about their experience with struggling in school and how setting short term goals helped them achieve success.
Our 8th graders asked very good questions: How did you transition from 8th grade mentality to high school behavior? What kind of study habits should I start now? Where is Melbourne Australia? What is the food like? Did you see any kangaroos?
Our students really enjoyed getting a chance to speak and soak up some knowledge from these two young men
Now Let Me Fly
The 8th grade drama class performed the play "Now Let Me Fly" about court cases against Separate but Equal and Thurgood Marshall.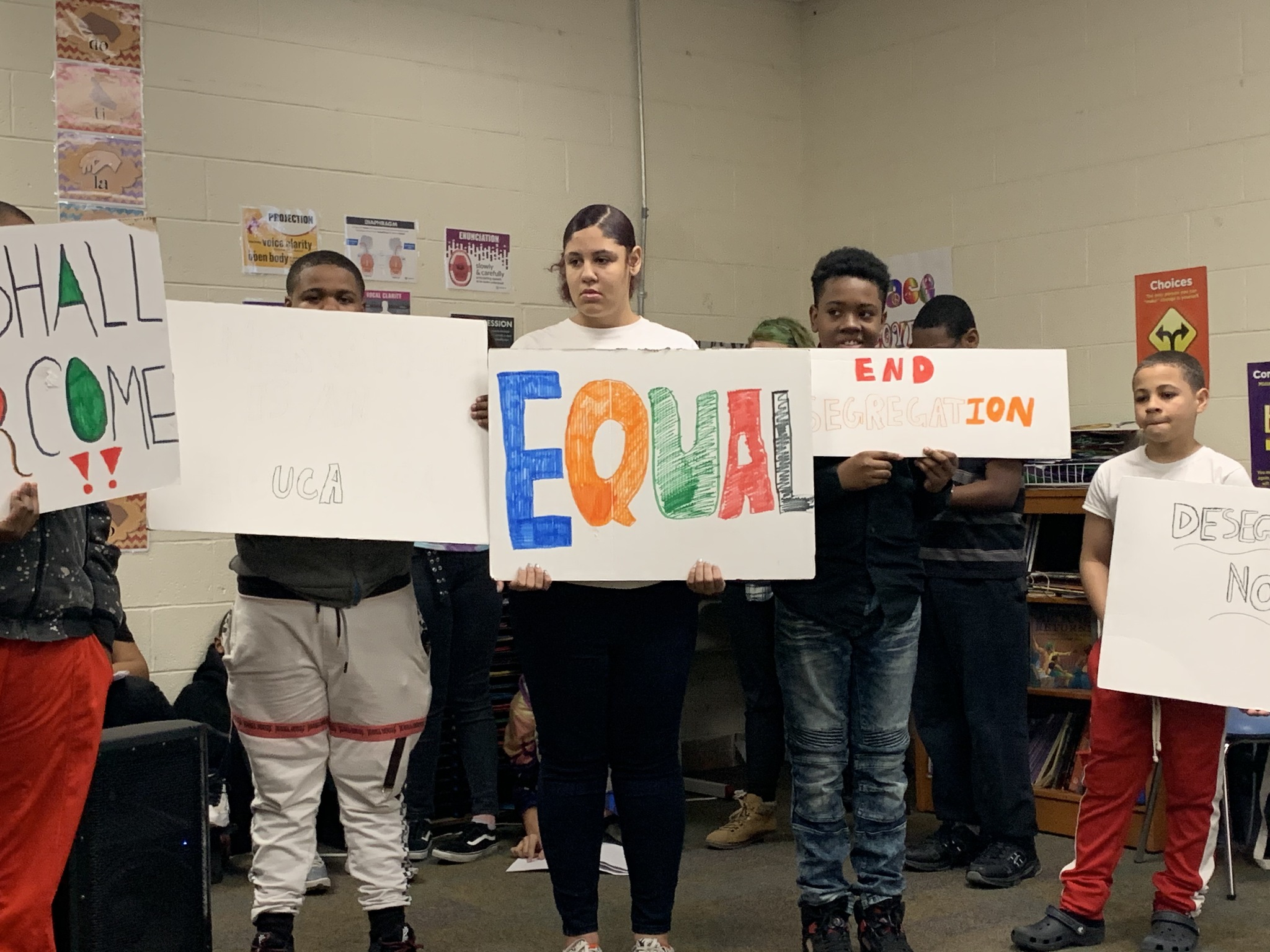 Student vs Staff Dodgeball
College Night 2020