YCMS Counseling Department
Brenda Averett, Counselor
Phone: 734-221-2245 Email: BAverett8@ycschools.us
Beat the Street: Outsiders
The Counseling Department presented the new play, Beat The Street: Outsiders. The play is loosely Based on the lives of the Three Doctors. This play has an anti-bully message for students and encourages students to follow their dreams and aspirations. Beat the Streets is also in book form.
Students will take a field trip to see the whole play.
Photos below.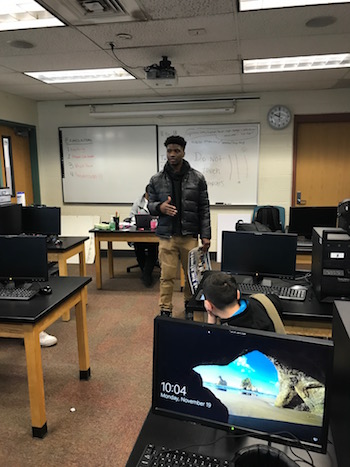 Upward Bound Presentations
The Counseling Department hosted representatives from the Upward Bound program for a presentation to our students.