Tablet Etiquette
Tablet Etiquette
---
Our Red, Yellow, and Green Light Signals for tablet use.
Obey Tablet Traffic Laws - YCMS
This poster hangs in every classroom as a reminder to students about their tablet use.

Washtenaw Area Council for Children Cybersafety
CyberSafety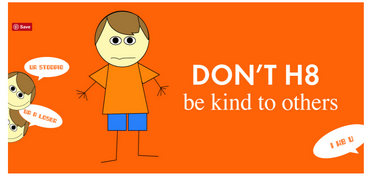 Our CyberSafety program teaches elementary school students, middle school students, high school students, and parents, strategies to stay safe online. WACC uses age-appropriate classroom workshops, presentations, and school assemblies to teach children, youth, and parents about online predators, and one's digital reputation.

95% of American teens regularly use the internet. While the internet adds a lot of value to children's lives, it also presents serious risks. Due to its expansive and ever-changing nature, it is crucial to teach children, youth, and their parents how to use the internet safely.

The students at Ypsilanti Community Middle School were participants in this program, as a follow-up to their iPad rollout. As part of the Digital Citizenship program here at our school, we are presenting many programs so that students will see their iPads as a tool for learning and not a just a toy.

We have already had some incidences that have proven that our Digital Citizenship program is very important and necessary for our students. We started the Digital Citizenship program before our rollout of the iPads.