Meet the Principals
---
Nhu Do, Principal
I am honored to serve as your principal and look forward to working with the dedicated and talented staff, students, and families of Washtenaw International Middle Academy! With over 13 years of educational experience and 8 years of International Baccalaureate teaching and leadership experience, I am eager to lead our exceptional school toward continued academic excellence.

As a staff, we are committed to preparing our students to become knowledgeable, inquiring, and reflective citizens serving as empathetic ambassadors committed to a lifetime of personal, local, and global enrichment in our integrated world. We work in partnership with parents and the community to challenge students to think critically, work collaboratively, and lead compassionately.

Through the rigorous and reputable International Baccalaureate curriculum, WIMA prepares students for success in school and beyond. In three short years, the students and staff at WIMA have much to celebrate, including exceptional MSTEP and NWEA scores. Also, over 80% of 8th-grade students at WIMA are admitted to WashtenawInternational High School (Wihi), ranked the #1 high school in the county and #2 in the state. Equally impressive is the supportive and collaborative culture of learning that our students, families, and staff have earnestly cultivated at WIMA. Our school is a place where hope, creativity, innovation, and curiosity grow in abundance. Students thrive in WIMA's culture of rigor because they know we are deeply invested in their development as life-long learners.

Together, we will accomplish great things, and I look forward to working with each of you as we collectively prepare your child for success. If you have any questions, please feel free to email, call, or schedule a visit.
Email: nhudo@wihi.org
Jessica Garcia,
Associate

Principal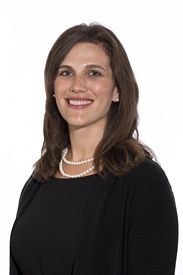 Jessica Garcia has worked extensively in education since 2002. After serving over ten years in California public schools, she returned to Michigan in 2013 to serve as one of the founding members of Washtenaw International Middle Academy (WIMA) in Ypsilanti Community Schools. Ms. Garcia currently serves as the Associate Principal and Middle Years Program Coordinator at WIMA.
Ms. Garcia earned her Bachelor of Arts at the University of Michigan and her Master of Arts in Educational Leadership at Point Loma Nazarene University. She began her journey in education as an intern through the University of Michigan and served the Ann Arbor and metro Detroit communities. Ms. Garcia then transitioned to California as an educator within Riverside and Los Angeles Counties. While serving in California, Ms. Garcia fell in love with the International Baccalaureate(IB) Middle Years Program (MYP). She has worked within the IB/MYP program throughout her entire educational career. Her mission and vision for education lie within the crossroads of the IB Middle Years Program, Restorative Practices, Mindset/Grit and Visible Thinking/Cultures of Thinking. Ms. Garcia aims to help create, foster and grow a diverse, collaborative and inclusive learning community for all staff, students and families while drawing from her own foundational ideas and principles which interlock with and complement the principles of Ypsilanti Community Schools. Ms. Garcia works with the WIMA community to prepare students to transition successfully from the elementary realm to high school as prepared inquirers, positive role models, and an inspired life-long learners.

When she is not at WIMA, Ms. Garcia enjoys spending time with her husband and two children. She loves a good challenge in any form and can be found in the woods and water in her free time and, of course, cheering for any University of Michigan sporting event.

Email: jgarcia4@ycschools.us