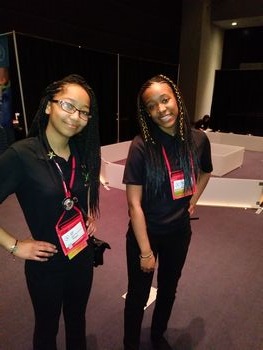 About NSBE:
NSBE Motto:
To increase the number of culturally responsible Black engineers who excel academically, succeed professionally, and positively impact the community.
NSBE Jr. The Pre-College Initiative (PCI) program is designed to stimulate the interest in science, technology, engineering, and mathematics fields, or STEM. The goal is to encourage students in grades K–12 to attend college and pursue technical degrees.
---
There is a new active chapter at the high school and the only chapter in Washtenaw County. Sponsored out of the University of Michigan NSBE chapter. The chapter worked every Wednesday and Thursday after school with the math teacher Nicholas Bertsos and art teacher Lynne Settles.
We were introduced to NSBE at a Michigan Department of Education Conference, where we presented our community mural project. Afterward, we were approached by Dr. Jennifer Banks ( WISD Math & Science Coordinator, Achievement Initiatives ). Dr. Banks sees math in the creating of art, and wanted to work with our chapter.
Our project for the conference included art, engineering & math. The students modified a small race car to go faster and designed the shell of the car to reflect our group beliefs, school pride and some of our sponsors plus it had to look good!
They had other things to do to be in the national competition in order to go up against other NSBE Jr. Chapters around the country.
The chapter won first place in the Ten80 race car challenge for endurance. The judges were impressed with our first-time work.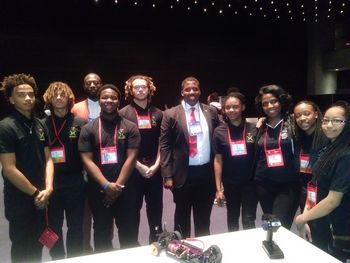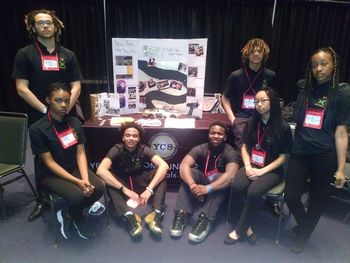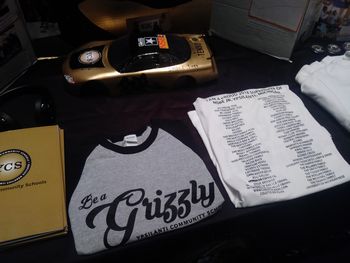 Our team with a former Willow Run student now an engineering student in Tennessee.