HIGH SCHOOL RESOURCES & News
This page will contain information pertinent to all High School SLCs.
Under this heading you will find information about the following topics: - Click on + sign to open.
Under this heading you will find information about the following topics:
Guidance & Counseling
Band
Camps & Student Opportunities
Dual Enrollment at WCC Information
First Robotics
Ypsilanti STEMM Middle College Graduation Requirements
MAT²® Opportunity for Graduates
MIAT Dual Enrollment Program
RAHS
Seven Correlates of Effectiveness
Water is cool at school!
YCHS Calendar
YCHS Freshman Academy
YCHS NSBE, Jr. Chapter
YCS Families-
The University of Michigan's Department of Psychiatry has a 5-7 minute survey they are asking families of Ypsilanti Community Middle School and Ypsilanti Community High School to take until December 20, 2019. The study is available in multiple languages and can be received electronically at https://umich.qualtrics.com/jfe/form/SV_cItNogH9EZ6s2mp.
The survey is entirely anonymous, and no identifying information will be collected. Families completing the study will receive a $5 Walmart gift card sent directly to an email account provided on a form completely separate from the survey.

YCHS/9-12/Yearbook
Senior Photo Submission Here!

Ypsilanti Community High School Pantry
The pantry is open during school hours to any Ypsilanti resident. The pantry has perishable and non-perishable items, toiletries, some winter coats, and hygiene products. From time to time there will be fresh vegetables and fruits when they are available. The YCHS pantry also is in need of donations which can be dropped off during school hours. They also partner with Food Gatherers.
Tonysha Emerson is the contact person and can be reached at 734-221-1014 or in room 404 in the Counseling Wing.
YCHS YEARBOOK UPDATE:
Get your yearbook at the year's lowest price. Order by Friday, September 13, 2019 for only $40.00.That's a savings of $10.00. See Mrs. Brown for your order form today!
LIMITED TIME OFFER
Get four free icons (valued at $14.00) when you upgrade the cover by adding a name, crest, or monogram for $6.00. Offer ends Friday, September 13, 2019.
Link to free icons offer
YCS art department radio interview with Lucy Ann Lance - DC 2020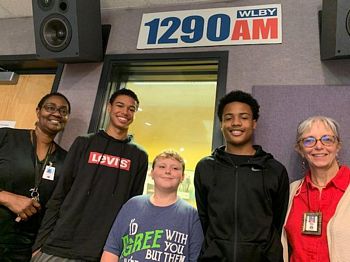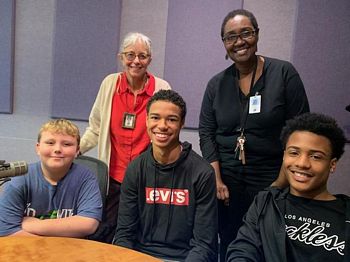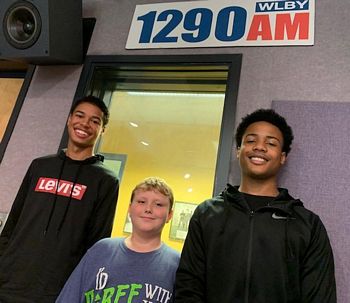 Calendar

‹

December

2019

›

S
M
T
W
T
F
S
1

Dec 1

7:30 AM to 12:00 PM

ANTIOCH Church Services

Location:

Auditorium and 500 hallway area

This event has a video call. Join: https://meet.google.com/rna-epei-euq +1 615-813-0248 PIN: 545270608#

12:00 PM to 4:00 PM

1:00 PM to 4:00 PM

Nick-Photography

Location:

hall by main office

This event has a video call. Join: https://meet.google.com/xiw-dfba-rwj +1 262-737-4443 PIN: 640699366#

4:00 PM to 7:00 PM

Girls Basketball Practice

2

Dec 2

3:30 PM to 5:30 PM

3:30 PM to 7:30 PM

Wrestling Practice

Location:

YCHS Wrestling Room

4:00 PM to 5:30 PM

Boys Swim and Dive Practice

4:00 PM to 6:30 PM

MS Boys Basketball @ Lincoln

Location:

Lincoln Middle School, 8744 Whittaker Rd, Ypsilanti, MI 48197, USA

at Lincoln away game 7th grade 4:15 pm 8th grade 5:30 pm

5:30 PM to 7:30 PM

Girls Basketball Practice

3

Dec 3

3:30 PM to 5:30 PM

3:30 PM to 7:30 PM

Wrestling Practice

Location:

YCHS Wrestling Room

4:00 PM to 5:30 PM

Boys Swim and Dive Practice

5:30 PM to 7:30 PM

Girls Basketball Practice

6:00 PM to 8:00 PM

Nick-Photography

Location:

hall by main office

This event has a video call. Join: https://meet.google.com/rdv-iodj-jkx +1 716-391-2998 PIN: 794126788#

4

Dec 4

6:00 AM to 8:00 AM

3:30 PM to 7:30 PM

Wrestling Practice

Location:

YCHS Wrestling Room

4:00 PM to 5:30 PM

MS Boys Swim and Dive Meet vs Tecumseh

Location:

Ypsilanti Community High School, 2095 Packard St, Ypsilanti, MI 48197, USA

vs Tecumseh home meet meet starts at 4:15 pm

4:00 PM to 6:30 PM

MS Boys Basketball vs Adrian

Location:

Ypsilanti Community Middle School, 510 Emerick St, Ypsilanti, MI 48198, USA

vs Adrian home game 7th grade 4:15 pm 8th grade 5:30 pm

5

Dec 5

3:30 PM to 5:30 PM

3:30 PM to 7:30 PM

Wrestling Practice

Location:

YCHS Wrestling Room

4:00 PM to 5:30 PM

Boys Swim and Dive Practice

4:00 PM to 6:30 PM

MS Boys Basketball vs Adrian

Location:

Ypsilanti Community Middle School, 510 Emerick St, Ypsilanti, MI 48198, USA

vs Adrian home game 7th grade 4:15 pm 8th grade 5:30 pm

5:30 PM to 7:30 PM

Girls Basketball Practice

6:00 PM to 9:00 PM

Banquet - Football/Winter Cheer

6

Dec 6

3:30 PM to 5:30 PM

3:30 PM to 7:30 PM

Wrestling Practice

Location:

YCHS Wrestling Room

4:00 PM to 5:30 PM

Boys Swim and Dive Practice

5:30 PM to 7:30 PM

Girls Basketball Practice

7

Dec 7

8:00 AM to 12:00 PM

Verna Hayes-YYO

Location:

HS gym/ Music area

gym floor needs covered This event has a video call. Join: https://meet.google.com/ywc-pboi-hfo +1 929-282-0995 PIN: 184261159#

10:00 AM to 10:00 PM

Molly Raynor 734-395-5899 This event has a video call. Join: https://meet.google.com/zhc-fabb-jiv +1 859-667-2926 PIN: 900626617#

8

Dec 8

7:30 AM to 12:00 PM

ANTIOCH Church Services

Location:

Auditorium and 500 hallway area

This event has a video call. Join: https://meet.google.com/rna-epei-euq +1 615-813-0248 PIN: 545270608#

9

Dec 9

3:30 PM to 5:30 PM

3:30 PM to 7:30 PM

Wrestling Practice

Location:

YCHS Wrestling Room

4:00 PM to 6:00 PM

MS Swim and Dive meet vs Bedford

Location:

Ypsilanti Community High School, 2095 Packard St, Ypsilanti, MI 48197, USA

vs Bedford home meet meet starts at 4:15 pm

4:00 PM to 7:00 PM

MS Boys Basketball @ Tecumseh

at Tecumseh away game 7th grade: 4:15 pm 8th grade: 5:30 pm

5:30 PM to 7:30 PM

Girls Basketball Practice

10

Dec 10

3:30 PM to 7:30 PM

Wrestling Practice

Location:

YCHS Wrestling Room

4:00 PM to 5:30 PM

Boys Swim and Dive Practice

4:00 PM to 6:00 PM

Boys Varsity Basketball @ Wayne Memorial vs Redford Union

Location:

Wayne Memorial High School, 3001 4th St, Wayne, MI 48184, USA

TIME TO BE ANNOUNCED updated 11.22.19

5:30 PM to 7:30 PM

Girls Basketball Practice

11

Dec 11

6:00 AM to 8:00 AM

3:30 PM to 7:30 PM

Wrestling Practice

Location:

YCHS Wrestling Room

4:00 PM to 6:00 PM

MS Swim and Dive meet @ Adrian

@ Adrian away meet meet starts at 4:15 pm

4:00 PM to 6:30 PM

MS Boys Basketball vs Chelsea

Location:

Ypsilanti Community Middle School, 510 Emerick St, Ypsilanti, MI 48198, USA

vs Chelsea home game 7th grade 4:15 pm 8th grade 5:30 pm

12

Dec 12

3:30 PM to 5:30 PM

3:30 PM to 7:30 PM

Wrestling Practice

Location:

YCHS Wrestling Room

4:00 PM to 5:30 PM

Boys Swim and Dive Practice

5:30 PM to 7:30 PM

Girls Basketball Practice

13

Dec 13

3:30 PM to 5:30 PM

3:30 PM to 7:30 PM

Wrestling Practice

Location:

YCHS Wrestling Room

4:00 PM to 5:30 PM

Boys Swim and Dive Practice

5:30 PM to 7:30 PM

Girls Basketball Practice

14

Dec 14

7:30 AM to 6:00 PM

Beatty Lambros Wrestling Tournamnet

Location:

Ypsilanti Community High School, 2095 Packard St, Ypsilanti, MI 48197, USA

11:30 AM to 4:00 PM

Boys Varsity Basketball Moneyball Tournament vs Williamston

TIME AND VENUE TO BE ANNOUNCED updated 11/22/19

15

Dec 15

7:30 AM to 12:00 PM

ANTIOCH Church Services

Location:

Auditorium and 500 hallway area

This event has a video call. Join: https://meet.google.com/rna-epei-euq +1 615-813-0248 PIN: 545270608#

8:00 AM to 6:00 PM

MyWay Youth Wrestling Tournament

Location:

YCHS Gym and Cafeteria

12:00 PM to 4:00 PM

4:00 PM to 7:00 PM

Girls Basketball Practice

16

Dec 16

3:30 PM to 5:30 PM

3:30 PM to 7:30 PM

Wrestling Practice

Location:

YCHS Wrestling Room

4:00 PM to 6:00 PM

MS Swim and Dive vs Dexter

Location:

Ypsilanti Community High School, 2095 Packard St, Ypsilanti, MI 48197, USA

vs Dexter home meet meet starts at 4:15 pm

4:00 PM to 6:30 PM

MS Boys Basketball @ Saline

Location:

Saline Middle School, 7190 N Maple Rd, Saline, MI 48176, USA

at Saline away game 7th grade 4:15 pm 8th grade 5:30 pm

5:30 PM to 7:30 PM

Girls Basketball Practice

6:00 PM to 8:00 PM

YIES winter concert

Location:

YCHS auditorium

This event has a video call. Join: https://meet.google.com/kxc-owxh-gkp +1 781-514-9584 PIN: 560185008#

17

Dec 17

3:30 PM to 7:30 PM

Wrestling Practice

Location:

YCHS Wrestling Room

4:00 PM to 5:30 PM

Boys Swim and Dive Practice

4:00 PM to 9:00 PM

Boys Basketball Game vs. Jackson

Location:

Ypsilanti Community High School, 2095 Packard St, Ypsilanti, MI 48197, USA

vs Jackson Home game Freshman 4 pm JV 5:30 pm Varsity 7 pm

5:30 PM to 7:30 PM

Girls Basketball Practice

18

Dec 18

6:00 AM to 8:00 AM

4:00 PM to 5:30 PM

Boys Swim and Dive Practice

4:00 PM to 6:00 PM

@ Chelsea away meet meet starts at 4:15 pm

4:00 PM to 6:30 PM

MS Boys Basketball vs Pinckney

Location:

Ypsilanti Community Middle School, 510 Emerick St, Ypsilanti, MI 48198, USA

vs Pinckney home game 7th grade 4:15 pm 8th grade 5:30 pm

5:30 PM to 9:30 PM

Wrestling Meet @ Chelsea & Adrian

Location:

Ypsilanti Community High School, 2095 Packard St, Ypsilanti, MI 48197, USA

vs. Chelsea and Adrian home meet starting at 5:30 pm

19

Dec 19

3:30 PM to 5:30 PM

3:30 PM to 7:30 PM

Wrestling Practice

Location:

YCHS Wrestling Room

5:30 PM to 7:30 PM

Girls Basketball Practice

5:30 PM to 8:00 PM

Boys Swim and Dive Meet vs Tecumseh

Location:

Ypsilanti Community High School, 2095 Packard St, Ypsilanti, MI 48197, USA

vs. Tecumseh meet starts at 6 pm.

20

Dec 20

3:30 PM to 7:30 PM

Wrestling Practice

Location:

YCHS Wrestling Room

4:00 PM to 5:30 PM

Boys Swim and Dive Practice

4:00 PM to 9:00 PM

Boys Basketball Game vs Tecumseh

Location:

Ypsilanti Community High School, 2095 Packard St, Ypsilanti, MI 48197, USA

vs Tecumseh Home game Freshman 4 pm JV 5:30 pm Varsity 7 pm

5:30 PM to 7:30 PM

Girls Basketball Practice

21

Dec 21

8:00 AM to 1:00 PM

Boys Varsity Basketball @ River Rouge vs Henry Ford

Location:

River Rouge High School, 1460 Coolidge Hwy, River Rouge, MI 48218, USA

TIME TO BE ANNOUNCED updates 11/22/19

9:00 AM to 2:00 PM

Wrestling Meet @ JV Salem Invite

Location:

Salem High School, 46181 Joy Rd, Canton, MI 48187, USA

@ Salem away meet meet starts at 5:30 pm This event has a video call. Join: https://meet.google.com/pxv-usen-wpm +1 516-226-0193 PIN: 943564396#

2:00 PM to 4:00 PM

Girls Basketball Practice

22

Dec 22

7:30 AM to 12:00 PM

ANTIOCH Church Services

Location:

Auditorium and 500 hallway area

This event has a video call. Join: https://meet.google.com/rna-epei-euq +1 615-813-0248 PIN: 545270608#

12:00 PM to 4:00 PM

4:00 PM to 7:00 PM

Girls Basketball Practice

23

Dec 23

3:30 PM to 5:30 PM

3:30 PM to 7:30 PM

Wrestling Practice

Location:

YCHS Wrestling Room

4:00 PM to 5:30 PM

Boys Swim and Dive Practice

5:30 PM to 7:30 PM

Girls Basketball Practice

24

Dec 24

3:30 PM to 5:30 PM

3:30 PM to 7:30 PM

Wrestling Practice

Location:

YCHS Wrestling Room

4:00 PM to 5:30 PM

Boys Swim and Dive Practice

5:30 PM to 7:30 PM

Girls Basketball Practice

25

Dec 25

3:30 PM to 7:30 PM

Wrestling Practice

Location:

YCHS Wrestling Room

26

Dec 26

3:30 PM to 5:30 PM

3:30 PM to 7:30 PM

Wrestling Practice

Location:

YCHS Wrestling Room

4:00 PM to 5:30 PM

Boys Swim and Dive Practice

5:30 PM to 7:30 PM

Girls Basketball Practice

27

Dec 27

3:30 PM to 5:30 PM

3:30 PM to 7:30 PM

Wrestling Practice

Location:

YCHS Wrestling Room

4:00 PM to 5:30 PM

Boys Swim and Dive Practice

5:30 PM to 7:30 PM

Girls Basketball Practice

28

Dec 28

8:00 AM to 1:00 PM

Boys Varsity Basketball @ Lincoln vs Southfield

Location:

Lincoln High School, 7425 Willis Rd, Ypsilanti, MI 48197, USA

TIME TO BE ANNOUNCED updated 11/22/19

9:00 AM to 2:00 PM

Wrestling Meet @ Salem Invite

Location:

Salem High School, 46181 Joy Rd, Canton, MI 48187, USA

@ Salem away meet Meet starts at 9am

2:00 PM to 4:00 PM

Girls Basketball Game @ Belleville

Location:

Belleville High School, 501 W Columbia Ave, Belleville, MI 48111, USA

at Belleville Away game starts @ TBA

29

Dec 29

7:30 AM to 12:00 PM

ANTIOCH Church Services

Location:

Auditorium and 500 hallway area

This event has a video call. Join: https://meet.google.com/rna-epei-euq +1 615-813-0248 PIN: 545270608#

12:00 PM to 4:00 PM

4:00 PM to 7:00 PM

Girls Basketball Practice

30

Dec 30

3:30 PM to 5:30 PM

3:30 PM to 7:30 PM

Wrestling Practice

Location:

YCHS Wrestling Room

4:00 PM to 5:30 PM

Boys Swim and Dive Practice

5:30 PM to 7:30 PM

Girls Basketball Practice

31

Dec 31

3:30 PM to 5:30 PM

3:30 PM to 7:30 PM

Wrestling Practice

Location:

YCHS Wrestling Room

4:00 PM to 5:30 PM

Boys Swim and Dive Practice

5:30 PM to 7:30 PM

Girls Basketball Practice