Meet the Principal
Meet the Principal
---
MRS. CASSANDRA SHERIFF, PRINCIPAL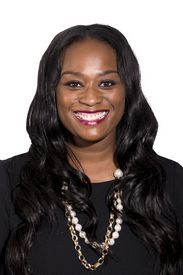 I am delighted to be a part of Ypsilanti Community Schools. I feel fortunate to have the opportunity to work with dynamic leaders and highly qualified staff in our early childhood programs.
Born and raised in Detroit, Michigan working with children and families has always been my passion; with over 20 years of experience in early childhood, family and community services I have a broad background in early childhood as a preschool teacher, program administrator, and county director. I have also worked as a youth and family counselor, and administrator of a community mental health facility.
I believe that the goal of early childhood education is to support children and their families by providing high quality education and services.
I believe that the role of the teacher is to foster a learning environment that is safe, secure and supportive of each individual child.
I believe that children deserve an equal chance to learn without being prejudged.
I believe that parents and community members contribute to a child's achievement and success in school and later in life.
I believe that knowledge for children is acquired by hands on learning opportunities that service the whole child.
I believe that YIES exemplifies Youth Changing Statistics!
I have obtained a Master of Science Degree in Community Services and a Bachelor of Science Degree in Early Child Development from Michigan State University. I am currently enrolled in the K-12 Education Administration Program at Eastern Michigan University, where I will also pursue my Doctorate Degree in Curriculum and Instruction. I look forward to continuing my career at Ypsilanti Community Schools!
I am married to my loving husband Attorney Omar Sheriff. We share three wonderful children Danny, Jacob and Kennedy. When work commitments are met, I enjoy spending quality time with family and friends, giving back to my community, learning new things, laughing, listening to music, traveling, and shopping.
.