Holmes Happenings
Great things happening at Holmes Elementary!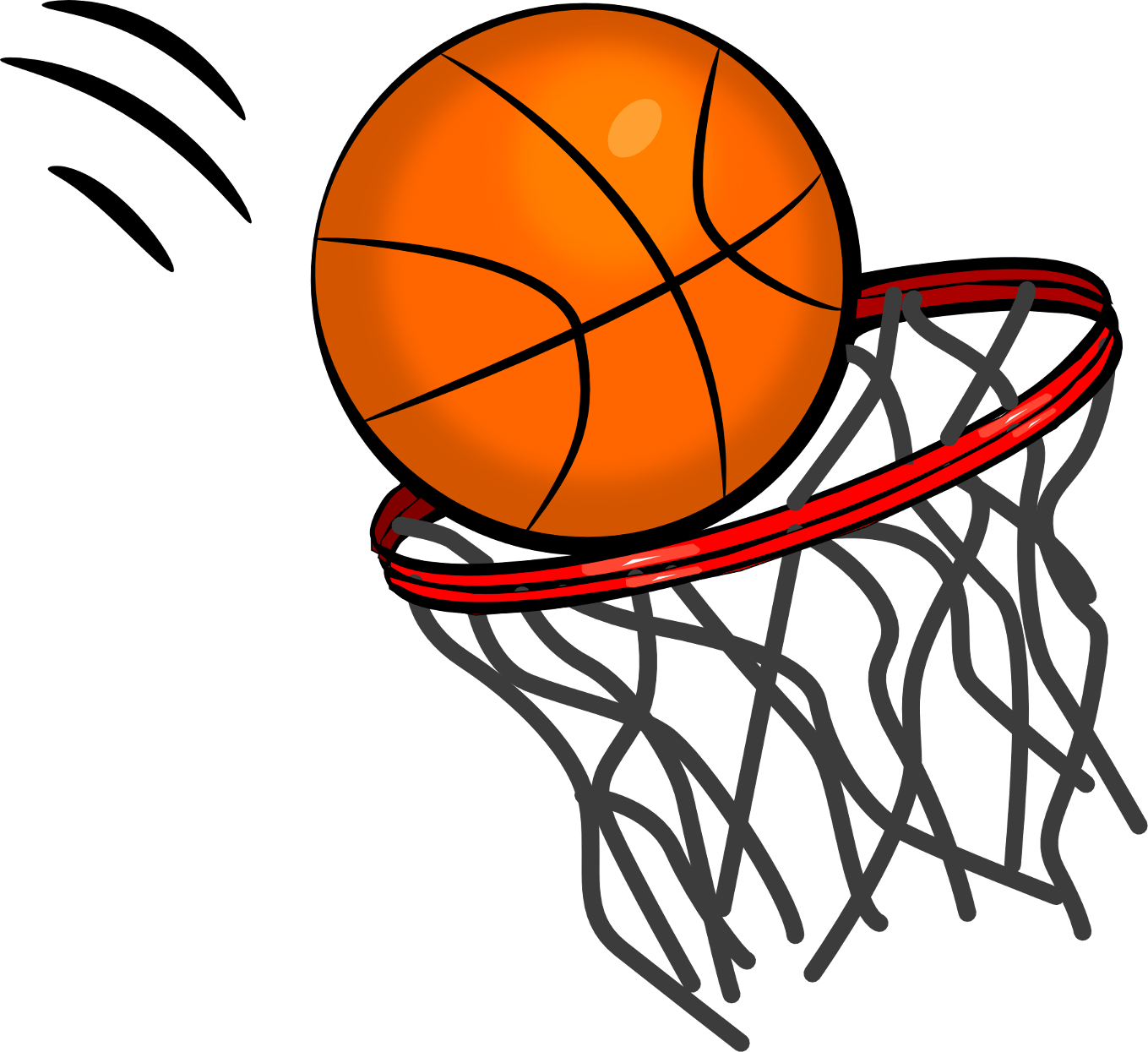 Well wishes to our community -
Holmes students created Happy New Year cards and letters that were delivered with a cookie to Ypsilanti Meals on Wheels recipients on January 1, 2020. This community service project was a way for our students to use their literacy skills to spread cheer and well wishes to people in our local community.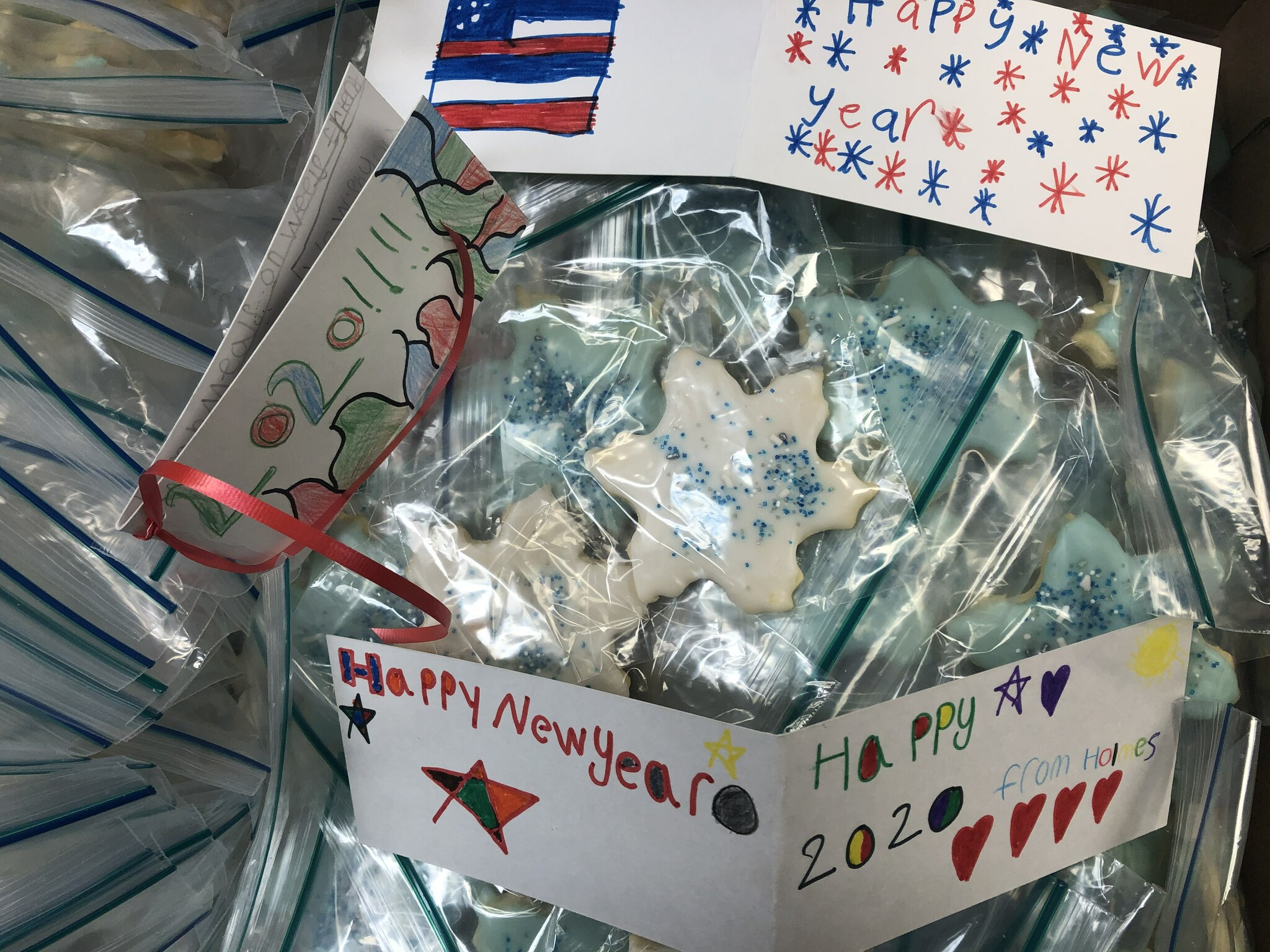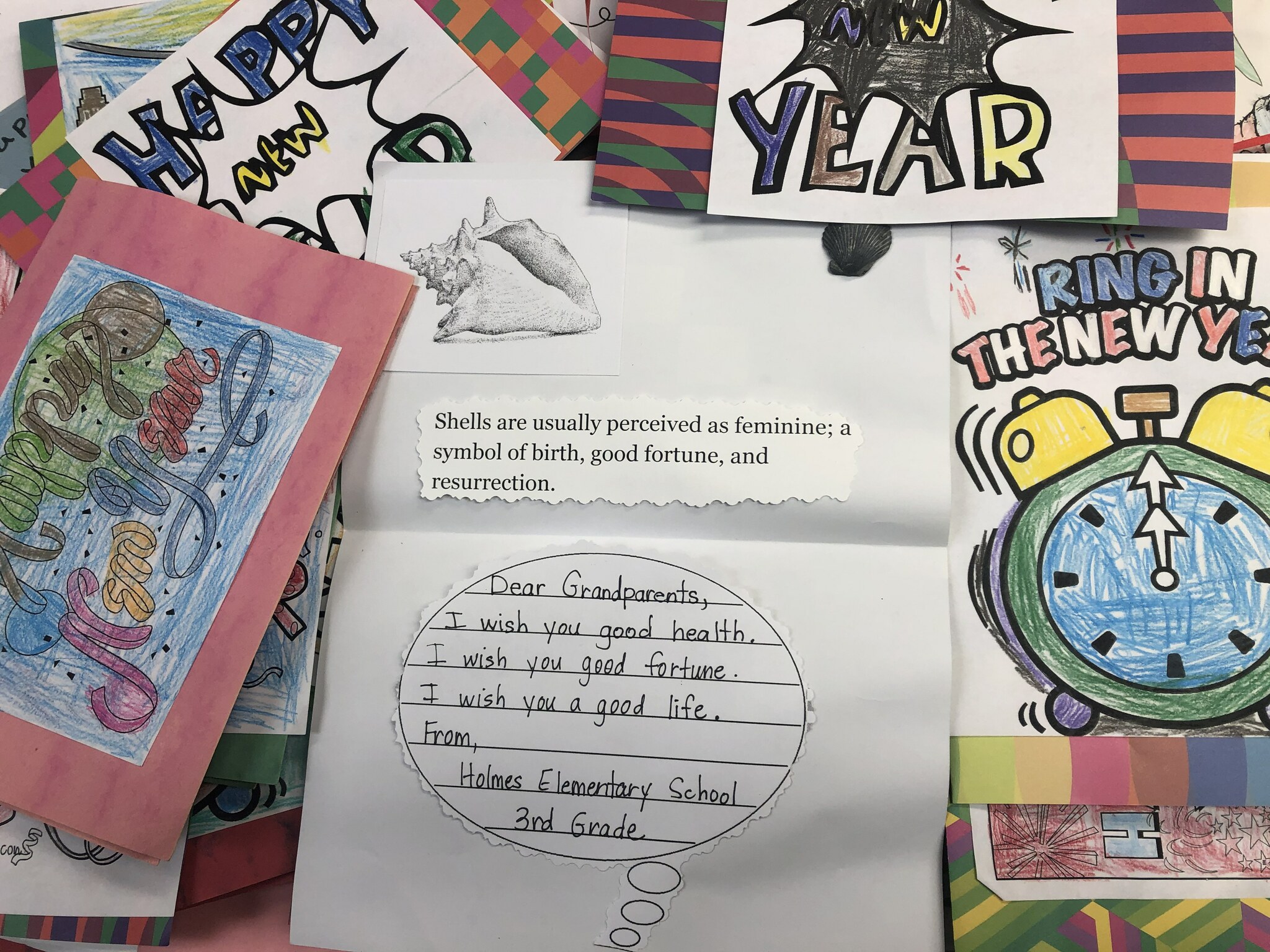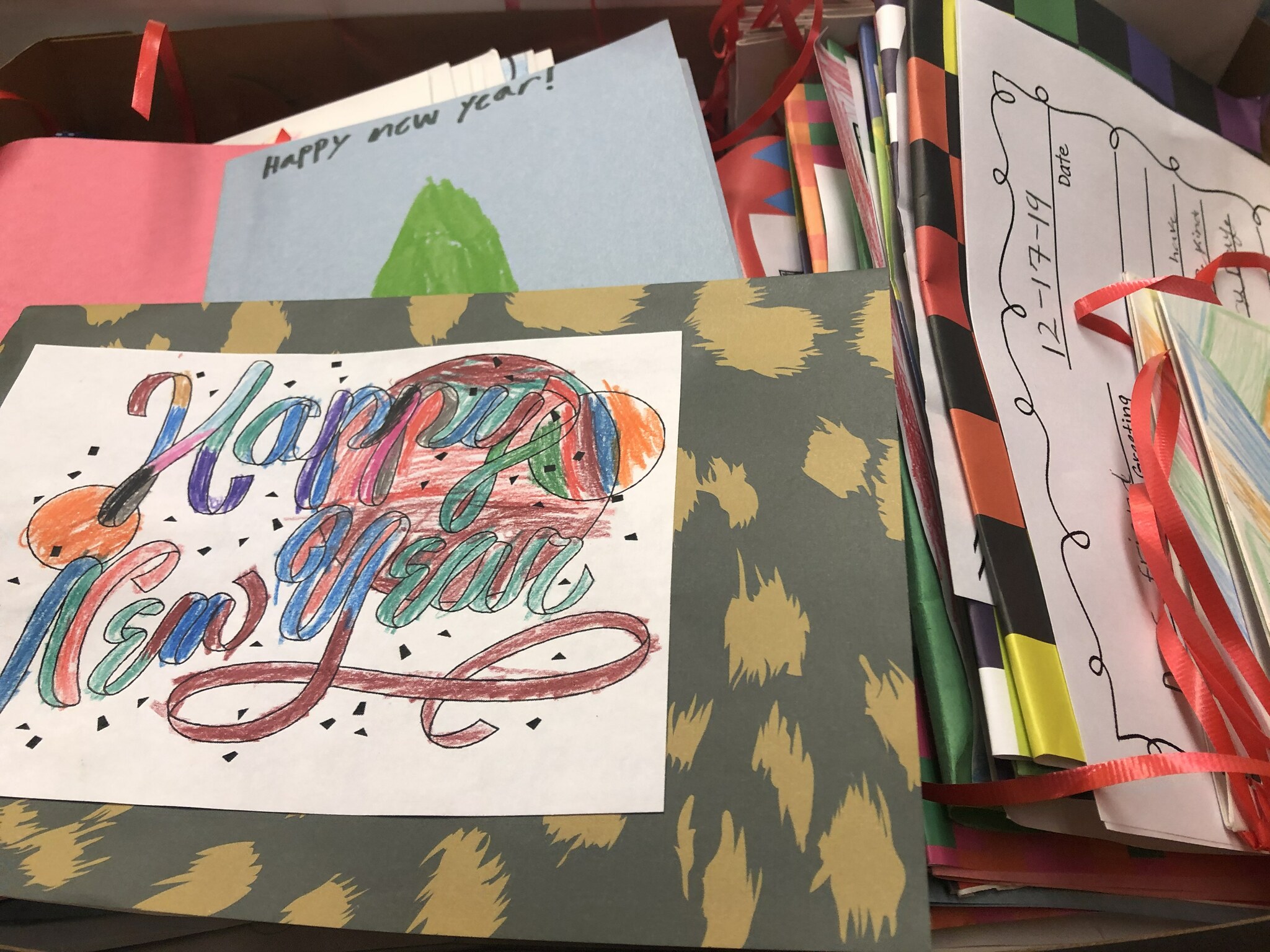 EMU Basketball visits Holmes -
On December 18th, the Eastern Michigan Univeristy Men's Basketball team, with Head Coach Rob Murphy, came to Holmes to spread holiday cheer. The Rob Murphy Foundation, along with EMU players, coaches and staff, brought all of the students at Holmes a special holiday present, read books in classroom and talked about basketball. The students had a wonderful time and are very thankful for this amazing experience!
Therapaws at Holmes -
Holmes 4th graders are participating in the Therapaws to READ (Reading Education Assistance Dogs) program. This program is designed to improve the reading skills of the children using registered Therapaws therapy teams as literacy mentors. Handlers and their dogs work with students on a one-on-one basis for approximately 15 minutes, two times a week. The students are thankful for this opportunity and enjoy reading to the dogs!