YMCA & EMU Sports and Specialty Camps
---
Link to brochure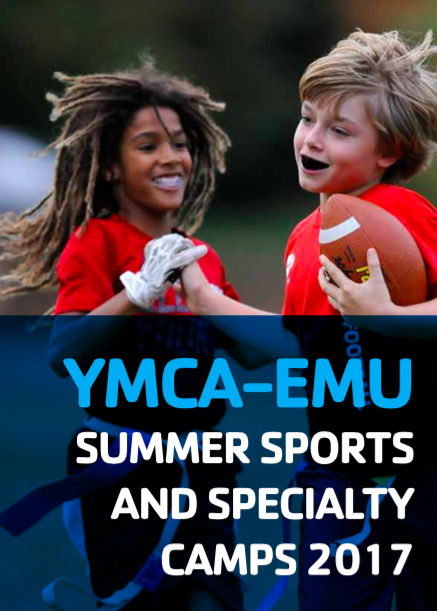 We are so excited to present a collaboration of summer day camp programs between Eastern Michigan University and the YMCA right on Eastern's campus. All camps are offered as either AM or PM half day camps and can be combined for a full-day camp experience. Camp options include:
Sports (8-11 years)
Academics (8-14 years)
Theater and Arts (8-14 years)
Technology and Robotics (8-14 years)
Leadership and Social Responsibility (11-17 years)
Each camp costs $100 per week or combine two camps for $180 per week. Scholarships are available. See the attached brochure or check out our website here for more details.
CLICK HERE TO REGISTER FOR SPORTS AND SPECIALTY CAMPS AT EMU
OR Register over the phone by calling Scott at 734.661.8029
Questions about scholarships? Contact James at 734.661.8007 or jhighsmith@annarborymca.org