Summer Camps and Programs
Welcome to

Summer Camps and Programs
This page will contain information for parents and family members about summer camps and programs.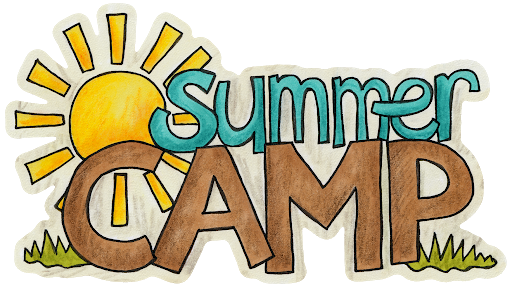 Grizzly Learning Camp 2021
Announcing Our Grizzly Learning Camp
Have you thought about signing your student up for some real face-to-face summer fun? Grizzly Learning Camp (Summer School), for students at every grade level, is a great way to have your child continue their learning over the summer. Ypsilanti Community Schools (YCS) is offering a one-of-a-kind summer school experience.
Summer Camp Parkridge Community Center
One of our community partners Parkridge Community Center is opening up camp registration today! Slots fill up fast!!
Link to more information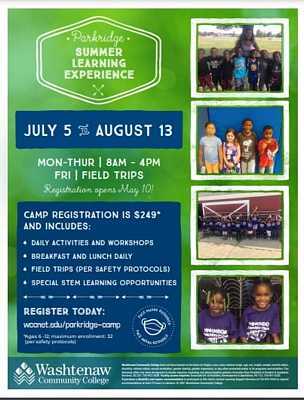 Ypsilanti Math Corps at University of Michigan
University of Michigan Math Department and YCS:
This summer will be our 3rd annual Math Corps Camp for Ypsilanti students. The first year it was in-person on the University of Michigan campus, and last year our camp was virtual. We will continue our camp virtually this summer to ensure safety for all. Our camp is a great opportunity for current 6-8 grade students to refine their math skills and have fun. It is also a great opportunity for current 9-12 grade students to mentor middle school students and earn a summer stipend. All of our students, 6-12 grade, take a math class that is taught by a University of Michigan Math Professor, who upholds our mission and vision. We provide a positive learning environment and a strong sense of family.
What
: Ypsilanti Math Corps at University of Michigan
Website Link
When: July 12 - August 13 (Mondays - Thursdays)
Where: Virtually (via zoom)
Application Deadline: May 1
CSI Youth Summer Camp Virtual Camp via Google Meet
We are registering students for our CSI (Cyber Safety Initiative) Youth Camp. Please see the attached flyer and share it with your student, parents, colleague, and family.
Washtenaw County Parks & Recreation Summer Playground Camp 2021

Opening summer camp registration Monday 3/15!!
2021 Washtenaw County Summer Works Program Information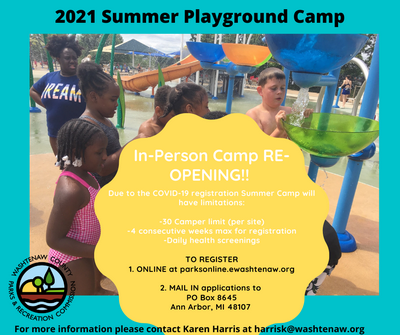 Please find this year's Washtenaw County Summer Works flyer attached. This year students will have the ability to attend virtual professional development sessions and connect with local mentors to explore the various career paths. If you know of a student interested in this opportunity, they may visit www.summerworks.info.
Information is also available for those companies and organizations interested in being a sponsor. The program is seeking mentors, including principals and educational staff, to participate.
SummerWorks Youth Recruitment Content
This year, participants will get stipends to attend virtual professional development sessions, connect with local mentors, and be exposed to several potential career paths. Many will also get the opportunity to have a paid internship..
Everyone can learn more by visiting www.SummerWorks.info
Click on images to view flyers.
Washtenaw County Summer Camp - Children 5 - 11 years old