Athletic Calendar, News & Programs
All scheduled Athletic events
Ypsilanti vs. Lincoln Basketball Game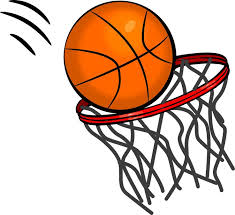 Event: Ypsilanti Community High School vs. Lincoln Consolidated High School Varsity Basketball 
Date - Friday, January 31, 2020
Time - Varsity Girls 5:30 PM /  Varsity Boys 7:00 PM
Location - Eastern Michigan University Convocation Center
Ticket Information:
1st 200 presale tickets are $7 for students. Presale tickets for students can be purchased until January 24th in the Y.C.H.S. Athletic Office.

Presale Tickets for adults are $10 and available in the Y.C.H.S Athletic Office until January 30, 2020.

All tickets purchased after the 1st 200 presale student tickets are $10 for students and adults.

Tickets will be $10 at the box office door on the day of the game.

Tickets can be purchased online through the E.M.U Athletic
Website https://www.emich.edu/emutix/calendar.php - There is a convenience charge of $4.50 for purchasing tickets online.

Congratulations to the Girls Basketball Team who got a win vs. Pinckney last Tuesday. The Grizzly Girls and Boys Basketball Teams will face Dexter this Friday as they look to keep playing with effort and pride representing Grizzly Nation on the hardwood.
Weekly Schedule 01/21/20 – 01/26/20
Tuesday - 01/21/20
Boys Basketball @ Skyline - Frosh 5:00 PM/JV 6:30 PM – Bus departs at 3:30 PM - Away
Wednesday 01/22/20
Middle School Girls Basketball vs. Jackson – 7th Grade 4:15/8th Grade 5:30 PM - Home
Wrestling @ Pinckney vs. Bedford and Pinckney – 5:30 PM - Bus departs at 3:30 PM - Away
Thursday - 01/23/20
Boys Swim and Dive @ Skyline vs. Skyline and Chelsea– 6:00 PM – Bus departs at 4:15 PM - Away
Friday - 01/24/20
Girls Basketball vs. Dexter - JV 5:30 PM/Varsity 7:00 PM – Home
Boys Basketball @ Dexter -Frosh 4:00 PM/JV 5:30 PM/Varsity 7:00 PM – Frosh JV bus departs at 2:30 PM/ Varsity Bus Departs at 5:00 PM – Away
Saturday 01/25/20
Wrestling at Lincoln Park Invitational - 9:00 AM – Bus departs at 6:30 AM - Away
To all parents of student-athletes and student-athletes in High School and Middle School that want to play sports for the Ypsilanti Community Grizzlies in 2019-20, you must get an athletic physical before you participate. Physicals can be done FREE OF CHARGE for all students in the RAHS clinic located in Ypsilanti Community High School and Middle School. If you don't have a physical, make an appointment today.
Congratulations
Congratulations to Coach Brooks - BCAM Hall Of Fame Inductee
Congratulations to Coach Brooks on his award and accomplishments as the YCHS Varsity Boys Basketball Head Coach! #300wins #morethanacoach #YCSDynamic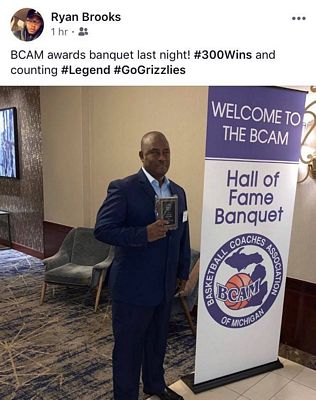 Sport-Specific MHSAA Transfer Rule
Sport-Specific MHSAA Transfer Rule, enacted in 2018-19, takes effect this school year
EAST LANSING – The Michigan High School Athletic Association (MHSAA) made changes to the high school sports transfer rule last year and those changes, now sport-specific, take effect in the fall. A summary of the rules is below, with a link to the full rules, which are too lengthy for publication.
Sport-Specific Transfer Regulation:
Unless a high school student meets one of the 15 stated exceptions – most exceptions involve a defined residential change – a student will not be eligible for the next season in a sport he or she participated in at his or her former high school (any level) during the most recent previous school year. A student would be eligible in sports he or she did not participate in during the previous or current school year. Ineligibility is for the next school year in the sport played previously. A student who transfers during a season will not be eligible that season in a sport played that season, and ineligible in that sport the next season.
"Participation" means to have actually entered and competed in an interscholastic scrimmage or contest. To "participate" means to actually enter and play (or run, or swim, etc.) in an interscholastic scrimmage or contest.