Athletic Calendar, News & Programs
All scheduled Athletic events

Due to the recent closing of YCS and all Washtenaw County Schools for COVID-19 prevention, all Ypsilanti Community athletic activities will be cancelled during the duration of the school closure. This includes in season and out of season practice. and any spring contest that falls before April 13, 2020.
Congratulations
Congratulations to Coach Brooks - BCAM Hall Of Fame Inductee
Congratulations to Coach Brooks on his award and accomplishments as the YCHS Varsity Boys Basketball Head Coach! #300wins #morethanacoach #YCSDynamic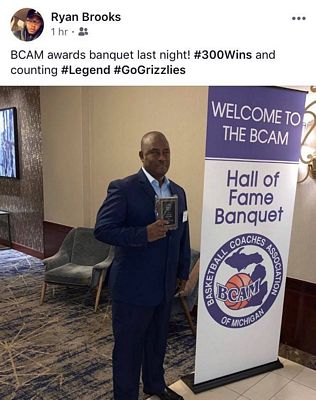 Sport-Specific MHSAA Transfer Rule
Sport-Specific MHSAA Transfer Rule, enacted in 2018-19, takes effect this school year
EAST LANSING – The Michigan High School Athletic Association (MHSAA) made changes to the high school sports transfer rule last year and those changes, now sport-specific, take effect in the fall. A summary of the rules is below, with a link to the full rules, which are too lengthy for publication.
Sport-Specific Transfer Regulation:
Unless a high school student meets one of the 15 stated exceptions – most exceptions involve a defined residential change – a student will not be eligible for the next season in a sport he or she participated in at his or her former high school (any level) during the most recent previous school year. A student would be eligible in sports he or she did not participate in during the previous or current school year. Ineligibility is for the next school year in the sport played previously. A student who transfers during a season will not be eligible that season in a sport played that season, and ineligible in that sport the next season.
"Participation" means to have actually entered and competed in an interscholastic scrimmage or contest. To "participate" means to actually enter and play (or run, or swim, etc.) in an interscholastic scrimmage or contest.