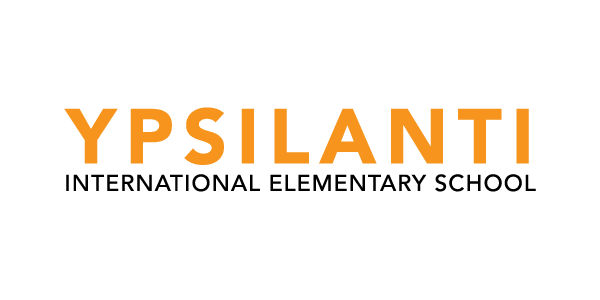 WELCOME
Our Philosophy:
We believe in the process of inquiry-based learning in an experiential, hands on environment. Our integrated curriculum reaches across disciplines and age levels where students are motivated to achieve their highest potential, meet academic and social challenges with openness, and willingness to become productive citizens.
YPSILANTI INTERNATIONAL ELEMENTARY SCHOOL
WHY YIES?
We offer a variety of programs and activities for our students:
Pre-K through 12th Grade Continuum Model (PYP at YIES, MYP at WIMA, & DP at WIHI) for the International Baccalaureate Program.
World Language/Spanish Curriculum for students Preschool through Fifth Grade.
Art, Music, P.E., Outdoor Recess, Field Trips and Engaging Assemblies.
Kids Clubs (Before and After School Spanish, Arts, Sports, and Academics Enrichment).
YMCA-Ann Arbor Before and After School child care onsite.
Special Education and Intervention Programs (Speech & Language, Social Work, Academic Support, OT, & PT).
APPLY NOW! Applications for 2017-18
International Elementary Application Kindergarten through 5th Grade
Ypsilanti International Preschool Application (3 and 4 years)
Application and Enrollment Process:
Applications submitted by May 8th will be processed on May 15th by application date, and/or lottery if more applications are submitted than enrollment slots available.
There is no lottery for our tuition-based preschool program. Preschool enrollment is processed by date of application submission, and availability.
If a lottery is applicable (K through 5th grade only), a wait list will be made based on the lottery.
We accept applications year-round; however, applications submitted after May 8th will be added to the wait list, as submitted by application date.
We will notify families who submitted application on or before May 8th of acceptance the week of May 22nd through May 26th. Families must notify our office if they accept the offer by June 2nd.
Our office will continue to contact families to fill enrollment slots as they become available throughout the school year, and designated summer office times.
In effort to better service you, make sure your contact information on file is correct and current. Once you are notified of acceptance at YIES, the next step is to complete a YCS New Student Online Registration form. Please DO NOT complete the YCS New Student Registration form prior to acceptance.
Curriculum and Subjects at YIES:
The IB PYP is a curriculum framework, which is an organized set of standards or learning outcomes that define the content to be learned and taught. This program develops the youngest students to be inquisitive, thoughtful learners. International Baccalaureate® (IB) programmes aim to do more than other curricula by developing inquiring, knowledgeable and caring young people who are motivated to succeed.

Beginning in preschool at YIES students benefit from a well-planned and individualized instruction in all core subjects:
Math

Language

Spanish

Social Studies

Visual Arts

Science

Music

Technology

and Physical Education
What is Inquiry-Based Learning?
The direct instruction approach used by IB PYP is Inquiry-based Learning. Inquiry-based Learning is a process where students are involved in their learning, formulate questions, investigate widely and then build new understandings, meanings and knowledge.

What does a PYP classroom look like?
A PYP classroom is organized to encourage students to become internationally-minded learners. Displayed items are interactive for students (consider eye level placement) and reflect a PYP approach to learning that permeates the classroom.

The classroom is kid-friendly, engaging, and orderly. Everything posted has a clearly defined purpose relating to student learning.

Classroom setup allows students to move easily between small group, whole group and individual learning activities.
What does the IB require of Schools and Teachers?
A global perspective to content

The implementation of the Learner Profile (describes the attributes of an internationally-minded person)

Planning time for teachers at the same grade level AND different grade levels to write and reflect on their work

Interdisciplinary units (units that include content from more than one subject area)

Extensive training for ALL staff involved in the PYP Programme

The involvement of the parent community in supporting the programme
What does the research say?
Research suggests that using inquiry-based learning with students can help them become more creative, more positive and more independent (Kuhne, 1995).

This is true for all students, including those with special needs who require more individual attention during the process.

Other academic research shows that inquiry-based learning improves student achievement (GLEF, 2001).
Calendar

PICTURE DAY - LIFETOUCH

Oct 18

9:00 AM to 12:00 PM

Discovery Center

YIES Calendar

Election

Nov 7

5:30 AM to 10:00 PM

YIES Gymnasium

YIES Calendar

5 tables; 10 chairselection"City of Ypsilanti Andrew Hellenga 1 South Huron Ypsilanti, Mi 48197 (734) 483-1100"

Thanksgiving Holiday Break

Nov 22

YIES Calendar

YIES Winter Concert

Dec 5

6:30 PM to 8:00 PM

YIES or YCMS

YIES Calendar

YCS Music Department Performances 2017-2018
News
YIES Preschool Enrollment Options
PRESCHOOL PROGRAM IS FULL-DAY ONLY
Option 1: FIVE DAY ( Monday through Friday)
Option 2: THREE DAY MINIMUM (select up to 3 days) Mon Tues Wed Thurs Fri
Preschool Tuition
Tuition for ages 3 and 4 only
$40/daily | $200/weekly
YCS employee discount available
YIES Provides:
Breakfast
Lunch
Snack (post naptime)
YMCA-Ann Arbor Before & After Child Care Services
$10.00 per day for 3 days
$ 8.00 per day for 4-5 days
School Information
Grade Levels
Preschool - 5th Grades
Hours
8:30 a.m.-3:30 p.m.
Early Dismissal
8:30 a.m.-12:00 p.m.