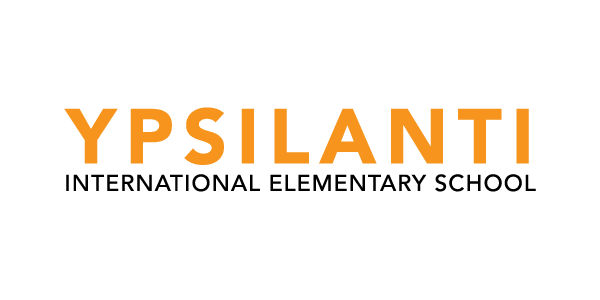 Welcome
In Fall 2016, we opened a new (in process) International Baccalaureate® elementary school, at the former Adams STEM Academy at 503 Oak Street. We are very excited about this opportunity to offer our students a new way of learning.
About International Preschool
Ypsilanti International Pre-School follows the educational IB standards referred to as Primary Year Program or "PYP." This program develops the youngest students to be inquisitive, thoughtful learners.
The School Day
The pre- school day is centered around project-based learning, sensory play and includes areas such as Art, Discovery, Music & Movement, Technology, Social Studies and more. Students learn topics and concepts in a trans-disciplinary method employing areas of inquiry including Responsibility, Form, Function, Reflection, Causation, Change, Perspective, Connection.

Calendar
‹

February

2017

›

S
M
T
W
T
F
S
1
2
3

Feb 3

NO SCHOOL - K-5 Professional Development

YIES Calendar

4
5
6

Feb 6

6:30 PM to 7:30 PM

YIES PTO Meeting

YIES

YIES Calendar

Childcare is available. For fee information and details email yiespto@gmail.com.

7
8
9

Feb 9

2:00 PM to 4:00 PM

Food Gatherers Box Distribution-2nd Thursday (most months)

YIES Cafeteria

YIES Calendar

Food Gatherers Healthy School Pantry Program. Sign up ahead of time. Stop by the office for more information.

10
11
12
13

Feb 13

NAAPID Parent Involvement Day

YIES

YIES Calendar

Watch for event details for parents to join their children at school.

14
15
16
17
18
19
20

Feb 20

NO SCHOOL - Mid-Winter Break

YIES

YIES Calendar

21

Feb 21

NO SCHOOL - Mid-Winter Break

YIES

YIES Calendar

22

Feb 22

9:30 AM to 12:30 PM

BOOKMOBILE

YIES

YIES Calendar

23
24
25
26
27
28

Feb 28

5:30 PM to 7:00 PM

Family Fun Math Night

YIES Calendar

iCal Feed
News
YIES Preschool Enrollment Options
Parents can select:
5 days - Monday-Friday
3 days - Monday-Wednesday-Friday (only)
2 days - Tuesday-Thursday (only)
*Pre-school is a tuition program for 3- and 4-year-olds. There are scholarships available and we are happy to provide more information.
Preschool Rollout Plan
The rollout will occur over two years:
2016-17: Pre-school* through Grade 2
2017-18: Pre-school* through Grade 5
YCMA-Ann Arbor Before & After Child Care Services
$10.00 per day for 3 days
$ 8.00 per day for 4-5 days
Parent-Teacher Conferences Times
Spring Conferences
March 22-23, 2017: 12:00-6:00 pm
YIES Bus Route
School Information
Grade Levels
Preschool - Kindergarten -1st - 2nd Grade
Hours
8:30 a.m.-3:30 p.m.
Early Dismissal
8:30 a.m.-12:00 p.m.