News & Events
---

Look at the little pumpkins!!
Perry students from Mrs. Love's and Mrs. Chea's preschool class were able to experience the garden behind Perry. They are learning about how plants grow and change, just like their bodies do. The students were able to pick pumpkins and talk about the plant life cycl
Perry Press

---
Dr. Blotch's Family Writing Laboratory!
826michigan will be offering an evening of family writing fun to the students & families of Perry ELC. This event will be on Tuesday, December 6th from 6:00-7:30. Dinner will be served at 6pm, followed by writing activities for families to enjoy.
---
Former Perry Students published
Last year, all of the first grade students at Perry were able to go to on a field trip to 826michigan in Ann Arbor to collaborate on writing a bedtime story for the cranky Dr. Blotch. Volunteers from 826michigan also came over to Perry to help all of the first grade students learn how to draw 3-D robots and write a story to go with the robots. Five former students from Mr. Bennett's first grade were recognized by 826michigan on Saturday, November 5th at the Ypsilanti District Library, for the release of their Omnibus anthology of student writing. Each of the five students had their story published in the anthology, in addition to the story that the class wrote on the field trip.
---
YMCA at Perry

YMCA - Perry
---
Kohl's Safety Day

Kohl's Safety Day
---
Perry ELC Students enjoy After School program
Students enrolled in the Bright Futures program made the most of a rainy afternoon by exploring the gardens, picking, and sampling vegetables and exploring the gardens at Growing Hope. Thank you Growing Hope for providing this wonderful opportunity to our students!
---
Teacher Door Judging At Perry
---
Chuck E. Cheese Fundraiser
Our Fundraiser was a smashing success! Even Dr. Thompson got in on the fun!
---
PE-Nut & Playtime
The cuties at Perry Early Learning Center tried *everything* during a recent PE-Nut (Physical Education and Nutrition Education Working Together) visit. Link to photos.
---
EMU Gospel Choirs Performed at Perry
EMU Gospel Choirs performed at Perry on Friday. It was a heartwarming program and a perfect way honor the late Dr Martin Luther King! The staff and students clapped, sang and celebrated. Thank you to all of the family members that joined us.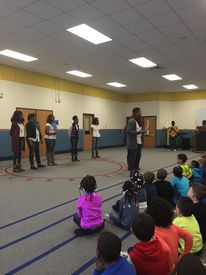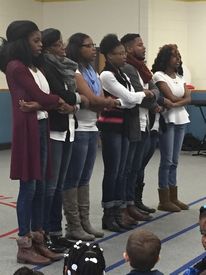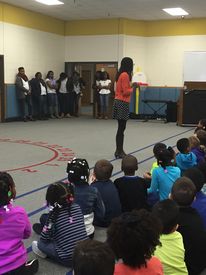 ---
CLICK ON LINKS TO SEE OUR ACTIVITIES
Veterans Day at Perry ELC

Mrs. Thomason led the effort in getting our old flag replaced. New school flag was presented by Mr. Weidbush and several veterans This was a great way for our youngest learners to learn about Veteran's Day. Click here to view video.
---
Fire Safety Assembly
---
Patterns & Cooking
---
Math and Science Night
Math and Science Night was hosted by the staff at Perry Early Learning Center and University of Michigan Engineering students.
Kindergarten and 1st-grade students and their families designed, built, created, and explored with a variety of materials at science and math stations. A wonderful time was had by all!.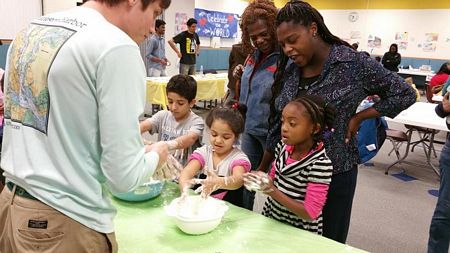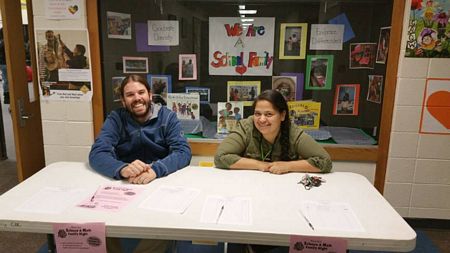 Perry Science & Math Night