(YCMS) Ypsilanti Community Middle School
Ypsilanti Community Middle School
510 Emerick Street
Ypsilanti, MI 48198
734-221-2203
Principal, Seth Petty
Mr. Petty served as principal of Holmes Elementary before moving on to the Middle School.
As Principal of Holmes, Mr. Petty significantly reduced suspensions and increased daily attendance. Academically, he initiated a pacing plan & calendar for Holmes Elementary. This is a first for Holmes Elementary. In addition, he coordinated a partnership with Ypsilanti Community High School STEM Academy to bring STEM-related activities, as well as robotics & manufacturing components into the elementary school.
He earned a B.A. from Marygrove College and a Masters in Education through the Griot Program at Marygrove College. He has also studied at Morehouse College in Atlanta, Georgia, and Cooley School of Law in Lansing, Michigan. In 2003. Mr. Petty left the company to pursue his dream job in K-12 education. He is married and the father of two wonderful children. More than a decade later he is honored to lead Ypsilanti Community Middle School in Ypsilanti Community Schools.
Special Services Offered in Building
General Education

Self Contained classrooms

Cognitively Impaired

Emotionally Impaired

Autism Spectrum Disorder

6th-grade support

Speech Therapy

Occupational Therapy

Homebound services

School Social Workers

School Nurse

Learning Specialists

UM RAHS health clinic
Ypsi Grizzlies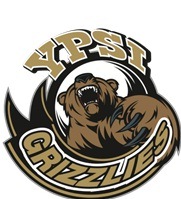 Class Size Averages

Staff

Teachers (Full-Time Equivalent): 28

Support Staff: 24

Administrators: 3
School Communication