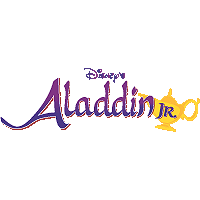 AladDin Jr. Musical
---

YCMS received a $1400 grant from the Michigan Arts Council for our spring middle school musical, "Aladdin Jr."

Aladdin Jr. -
The show will be performed at the YCMS auditorium on April 20th at 7:00 pm and April 21st at 2:00 pm.

Based on the iconic animated film, with an Academy Award-winning score by Alan Menken, Howard Ashman, and Tim Rice, Disney's Aladdin JR. is sure to send audiences soaring on a flying carpet ride filled with romance and adventure.
When the street urchin, Aladdin, vies for the attention of the beautiful princess, Jasmine, he uses a genie's magic power to become a prince in order to marry her. Iago, Jafar, the Genie and more are here in Disney's Aladdin Jr., a musical adventure filled with magic, mayhem and the power of love.
Auditions for YCMS choir students took place on December 6th and 7th after school.
Below are some photos from these auditions.