Meet the Principals
---
Aaron Rose, Principal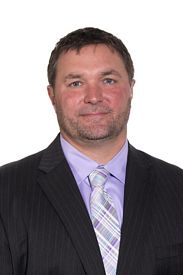 Aaron was a K-7 Willow Run student attending Thurston ECDC, Kettering Elementary, and Edmonson Middle School before graduating from Ypsilanti High School in 1992. He attended Eastern Michigan University, earning his BS in Elementary Science in 2000.
He began his teaching career at Adams Academy as an elementary teacher. After nine years there, he transferred to East Middle School to teach Algebra. In 2008, he earned his MA from Eastern Michigan University in Educational Leadership and was named as the Assistant Principal at West Middle School in Ypsilanti. Aaron has served as Assistant Principal at West Middle School and Ypsilanti Middle School, Assistant Principal and Co-Principal at Ypsilanti High School, Principal of Erickson Elementary and is currently the Principal of Ypsilanti Community Middle School.
He lives in Ypsilanti with his wife, Andrea, who is also a teacher, and his two daughters, Coryn and Dahlia. He has a deep love for the Ypsilanti community and prides himself on relationships with students and their families.
Djeneba Cherif, Assistant Principal
DJ is a proud graduate of Ypsilanti Public Schools. She attended Chapelle Elementary,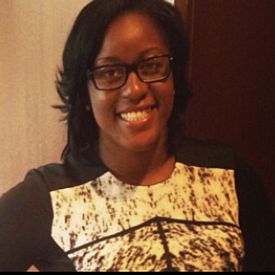 Middle, and Ypsilanti High School. She holds a bachelor's degree in sociology and criminal justice from Hampton University and a master's degree in educational studies and urban pedagogy from the University of Michigan-Ann Arbor.

She began her career in Detroit as a middle school mathematics and sixth-grade self-contained teacher. She then became the Manager of Alumni Leadership Development at Teach For America-Detroit, working with school, district, and non-profit leaders to support them with their talent and hiring needs. Prior to becoming the Assistant Principal at Ypsilanti Community Middle School, she was the Dean of Students at Jalen Rose Leadership Academy, an American Promise School in Detroit, Michigan.
She also serves on various educational boards and committees that provide mini-grants to teachers, scholarships, and other opportunities to high school students in the Ypsilanti and Metro-Detroit area.