Letter to Parents:
---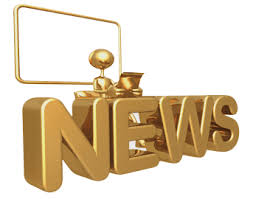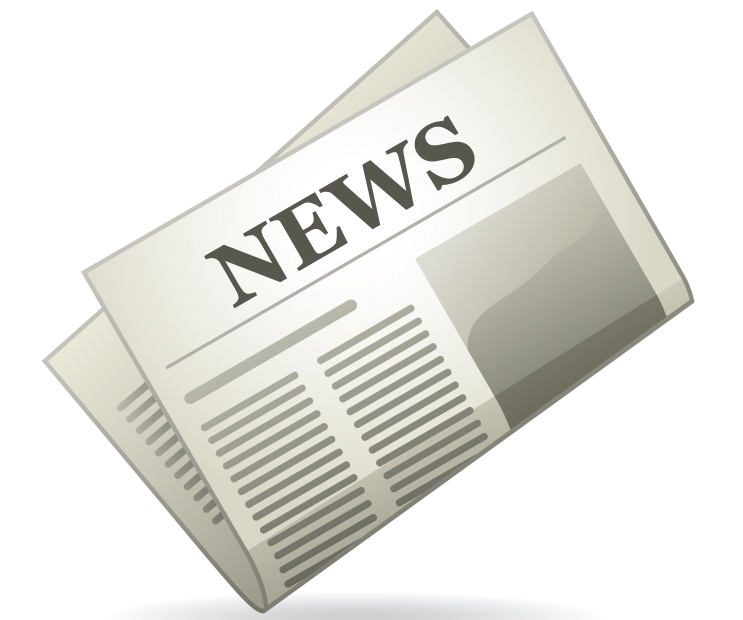 Ypsilanti Community Middle School Families:
Tuesday June 20, 2017
We are hopeful that everyone will have a restful and safe summer vacation as prepare to close the 2016-2017 school year. This is a friendly reminder that tomorrow, June 21st is the last day of school. School will be dismissed at 10:45AM. It is very important that all students keep all book bags at home. Small purses are permitted.
The 8th Grade Promotional Ceremony that will take place tomorrow, Wednesday June 21st in the YCMS Auditorium and the program will begin at 9:00am. There will be brunch in the cafeteria immediately after the ceremony. The Farewell Dance will also be held tomorrow at 5:00pm in the YCMS cafeteria. YCMS and Estabrook students who purchased tickets may attend.
This is a reminder that the RAHS Clinic will be open all summer long to provide health care to our students and the surrounding community. Below you will find the summer hours:

Summer hours:
Monday 8:00AM- 4:00PM
Tuesday 8:00AM-12:00PM
Wednesday 8:00AM-4:00PM
Thursday 8:00AM-4:00PM
Friday CLOSED
Dear YCS Parents- As a district, we provide sex education to our students and we are recruiting new members of our YCS Sex Education Advisory board to meet 4-6 times during the 2017-2018 school year.
If you are interested in participating in the Sex Education Advisory, please complete the application found on the district website at www.ycschools.us by July 1st. If a paper application is necessary, please contact Kharena Keith at 734-221-1212.
The Ypsilanti Community Schools announces the sponsorship of the Summer Food Service Program for children. Free meals will be made available to children 18 years of age and under or persons up to age 26 who are enrolled in an educational program for the mentally or physically disabled that is recognized by a State or local public educational agency. The meals will be provided without regard to race, color, national origin, age, sex, or disability, and there will be no discrimination in the course of the meal service. See this flyer for more information:
Take the Summer Challenge at the Ypsilanti District Library
The Summer Challenge is a great way to read what you want at your own pace, learn exciting new things at the library and beyond, and keep your brain in shape for next year at school! All ages can participate, and you do not need a library card. Preregister now at www.ypsilibrary.org/summer, and begin logging your reading and library activities on June 17. Don't forget the June 17 Coney Day kickoff event, held from 12-3 at all locations. Come to enjoy cotton candy, carnival games, and sign up for the Summer Challenge in person!
Thanks for your continued support of YCMS and Go Grizzlies! Have an amazing summer break!
235 Spencer Lane
Ypsilanti, MI 48198
arose@ycschools.us
Youth Choosing Success

Parent Resources
Link to PowerSchool for parents- this allows access to your student's grades, assignments, and attendance, as well as the ability to contact your student's teachers.
Summer Camp Info
ANN ARBOR YMCA
The Y is so excited to present a collaboration of summer day camp programs between Eastern Michigan University and the YMCA right on EMU's campus for students 8 years old and up.
All camps are offered as either AM or PM half day camps and can be combined for a full-day camp experience. Camp options include:
Sports (8-11 years)
Academics (8-14 years)
Theater and Arts (8-14 years)
Technology and Robotics (8-14 years)
Leadership and Social Responsibility (11-17 years)
Each camp costs $100 per week or combine two camps for $180 per week. Scholarships are available. See the attached brochure or check out our website here for more details.
CLICK HERE TO REGISTER FOR SPORTS AND SPECIALTY CAMPS AT EMU
OR Register over the phone by calling Scott at 734.661.8029
Questions about scholarships? Contact James at 734.661.8007 or jhighsmith@annarborymca.org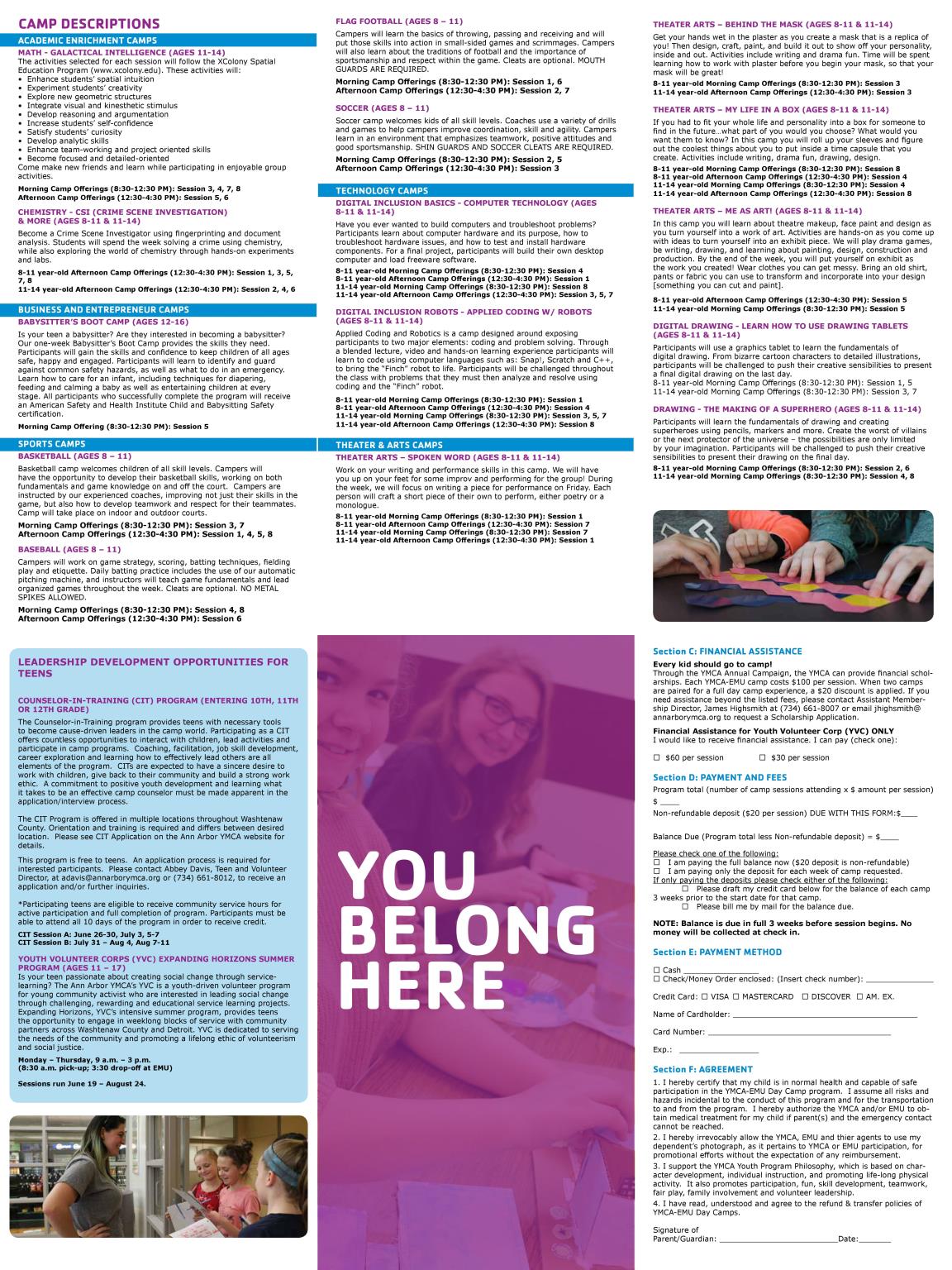 If you have any additional questions I'm here to help!
Cheers,
Colette Hemker
Youth Community Program Director
Ann Arbor YMCA
400 West Washington Street
Ann Arbor, MI 48103
734.996.9622
chemker@annarborymca.org
(Office) 734.661.8031
(Fax) 734.661.8060
(Registration) 734.661.8029
(Day Camp Registration) 734.661.8039
CHAMPIONS
Champions is a Before and After School program in the Ypsilanti Community School District. Please see the flyer attached for more information about their 2017 Summer Camp! SUMMER CAMP 2017 .pdf