GOOD THINGS HAPPENING AT YCMS - 2016-17
---
YCMS Videos and Photos DP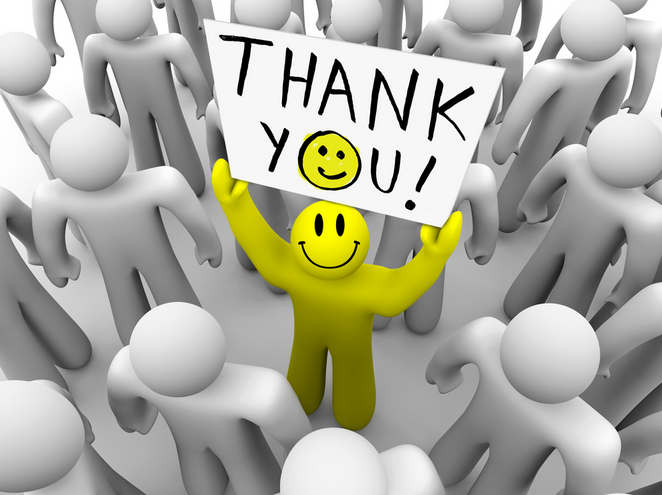 Thank you, YCMS Staff
At this time of the year, as we express our thank yous, I just want to thank the staff from YCMS for being so supportive of Amelia and me. Completing our Digital Storytelling Production Board with your story leads and information has helped us so much this year.

Creating this Digital tool has made it easier for communication for our entire school.
---

YCMS Digital Promise Videos
Vimeo
---

Coding with Robots
Mrs. Brady's 7th-grade technology students using coding to control their robots.
Special Effect Project 2016-2017
Mrs. Brady's 8th-grade technology students explore video special effects. Video special effects apply a stylized filter to still images and video to modify their appearance. Our students had fun using these special effects.
Mathematics Through Many Lenses
Team Building String Challenge Activity & Learning Math Vocabulary through Movement
Mrs. Napolski's Math Class
Invigorate education one wooden box at a time - Collaboration and Teamwork - Ypsilanti Community Middle School
One of the most buzzed-about education tech innovations is not so high-tech. Actually, it is mostly wood-based. It's time for something new! The students at YCMS showed how easy it was to get involved in an activity that promoted teamwork, collaboration, and communication.
Teamwork/communication
Collaboration and teamwork require a mix of interpersonal, problem solving, and communication skills needed for a group to work together towards a common goal.
Students were given a little information about the breakout box and told them you have 35 minutes...GO!

Students loved it everyone had fun and the class discussion after the game was very good.
Great things happening in Technology - Ypsilanti Community Middle School
Hour of Code 2016
This past week 6th and 7th-grade students participated in the Hour of Code and Beyond!
6th grade did some coding through code.org Star Wars program and after they finished they had an opportunity to program a real BB-8 droid.
7th grade with the help of Google CS First and Scratch learned how to make glitches and created a story using the character from Cartoon Networks the Amazing World of Gumball.
Enjoy the video!
Ypsilanti Community Middle School - Mannequins Doing Math - Mannequins Math Challenge
Mannequin Challenge/Each group demonstrated types of math used as a fun activity. (Ratios/Scale Factor) They were studying Ratios/Scale Factors and took time out to do their math mannequin challenge. This activity was a behavior reward and demonstration of one of the activities we use as rewards for proper classroom behavior. The Ass't Principal, Ms. Cherif, joined in on the fun. Video filmed by teacher, Mr. Ichesco. - We would like to see other Mannequins Challenges.
Santa's visits YCMS
Merry Everything and Happy Always...
---

YCMS Digital Promise Photos
Flickr
---
YCMS - Mary Buckwalter's Science Class - Live discussion of movie
They used Padlet to discuss portions of a Movie about Pompeii.
What are five of the pieces of evidence the movie uses to describe what occurs during an eruption on Mt. Vesuveus? Students logged onto Padlet with their tablets and then used the tablets to add their information to Padlet. If every student did not have a tablet, they worked in groups to do the project.

Outcome: Students learned about the way volcano eruptions can affect people.
Pompeii Movie
---
YCMS - Students working on their interviewing project
I saw them working in the hallway, so I immediately went back to the media center and picked up my camera. They were still working when I returned. They said that they had to interview another student and then create some type of presentation using their iPads.
Link to photos
YCMS - Lion King Jr. Production
Kari Safieddine, our choir teacher, wrote a grant for her choir to do a "Lion King Jr" production. All of the elective teachers are joining her to make sure the production is a hit. (Jeff Trax-Art, Amelia Bradley-technology, and Sarah Harrison-band). They will have a part in all phases of the production Students will be using their tablets to research the Broadway production, along with sets, costumes, music, etc.
"Lion King Jr" auditions were held at Estabrook and YCMS. Students did an excellent job with their auditions and can't wait to start rehearsing. Since the production will not happen until April, we will be following and recording the whole process and how the tablets will be used.
YCMS - Stop Motion Videos
Students in Mrs. Brady's class were creating Stop Motion videos. They were so focused on the project and had a lot of fun creating videos. They were so enthused about how to set up a DIY stop motion area, shoot an animation frame by frame, and edit the footage. A great project.

Link to stop motion videos