Great THINGS HAPPENING AT YCMS
---
Great schools cannot exist without great groups of kids and staff, and the diversity is what many principals say makes their schools so great.
The climate of a school includes its kids and its diversity, but it includes much more than that. A positive and nurturing climate is the greatest thing about our school.
EMU Check Presentation
On October 12th EMU Athletic Director and the Athletic Marketing Coordinator presented a check for $5,000 to YCS through the College Playoff Foundation.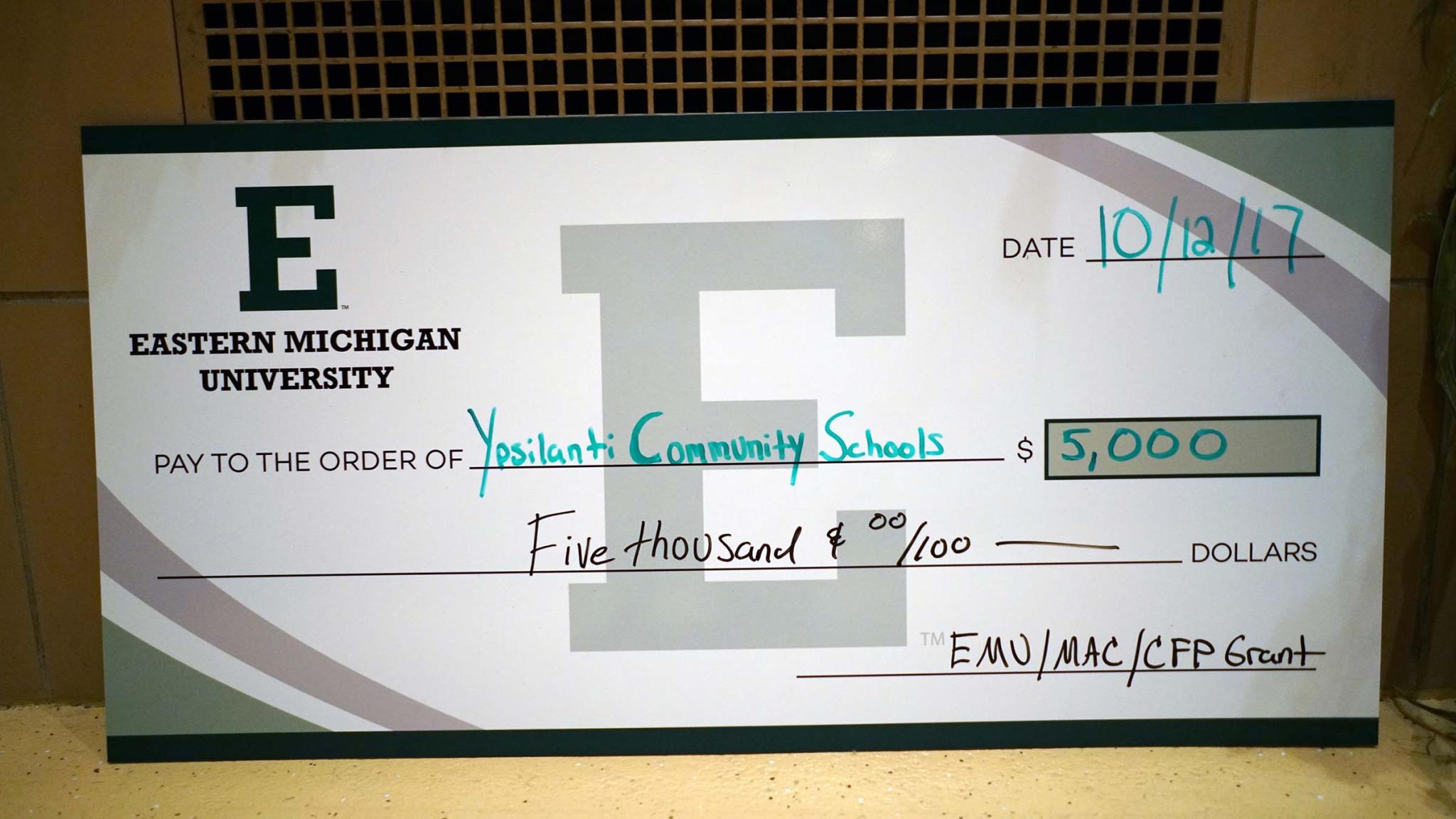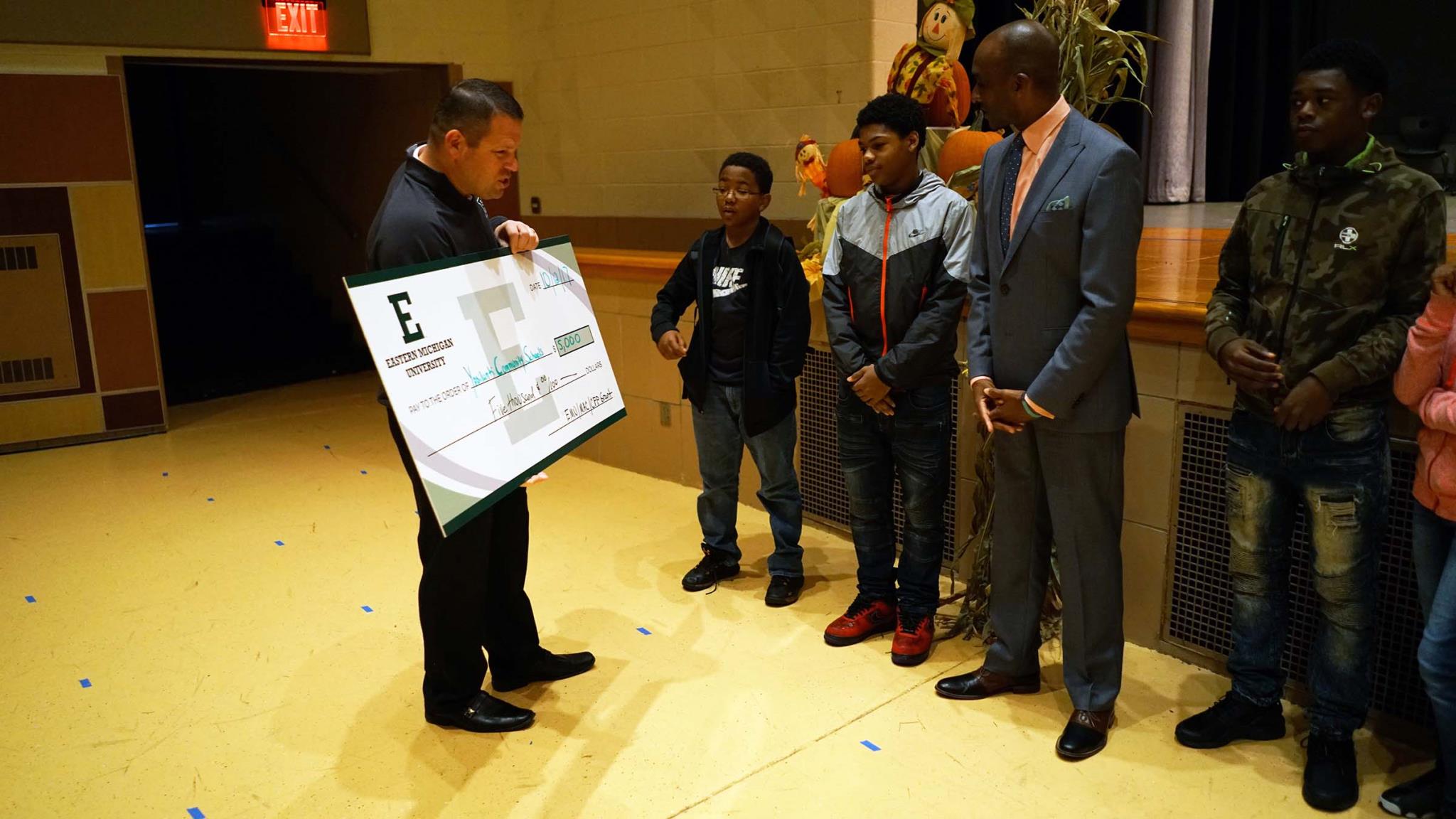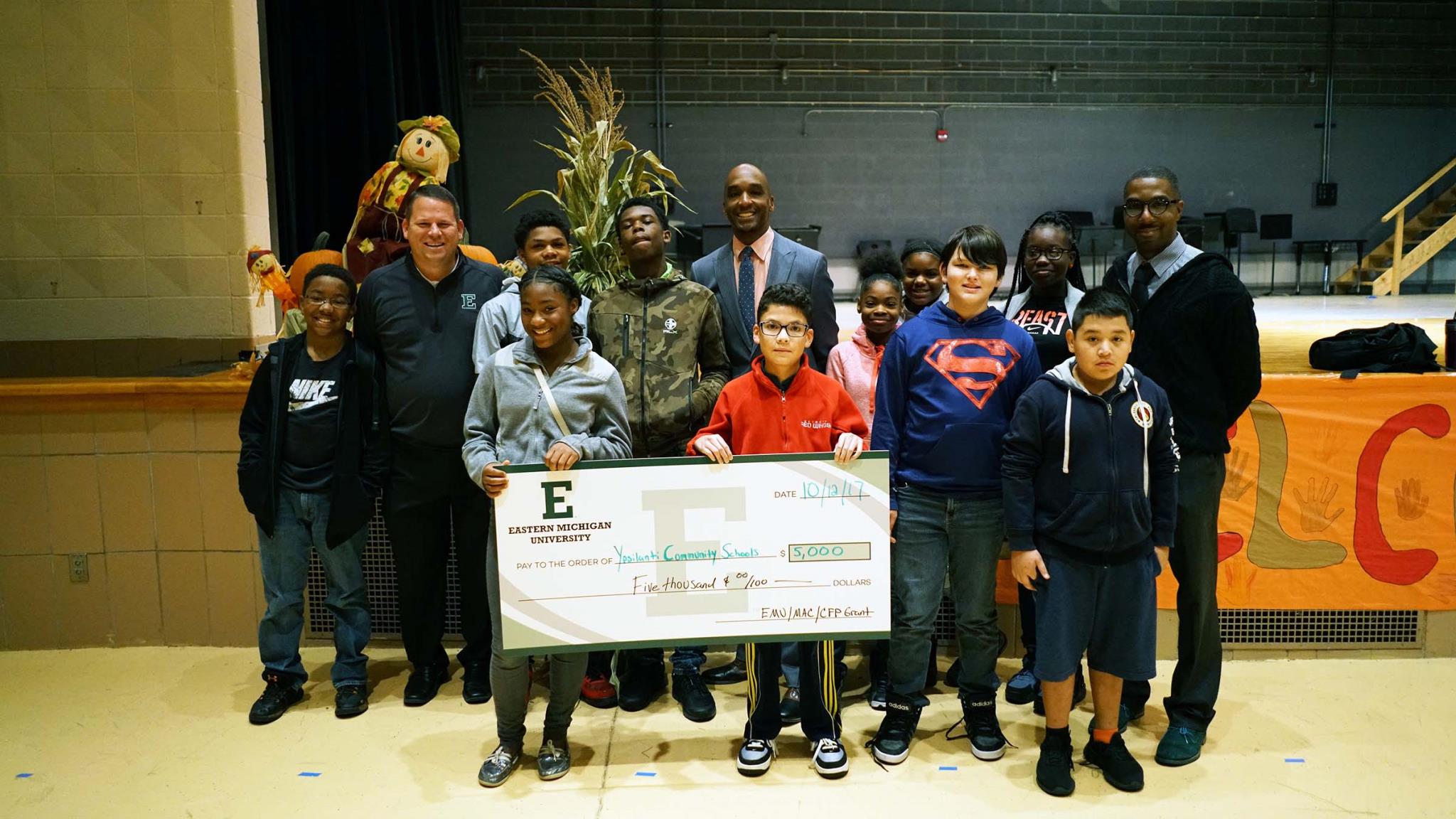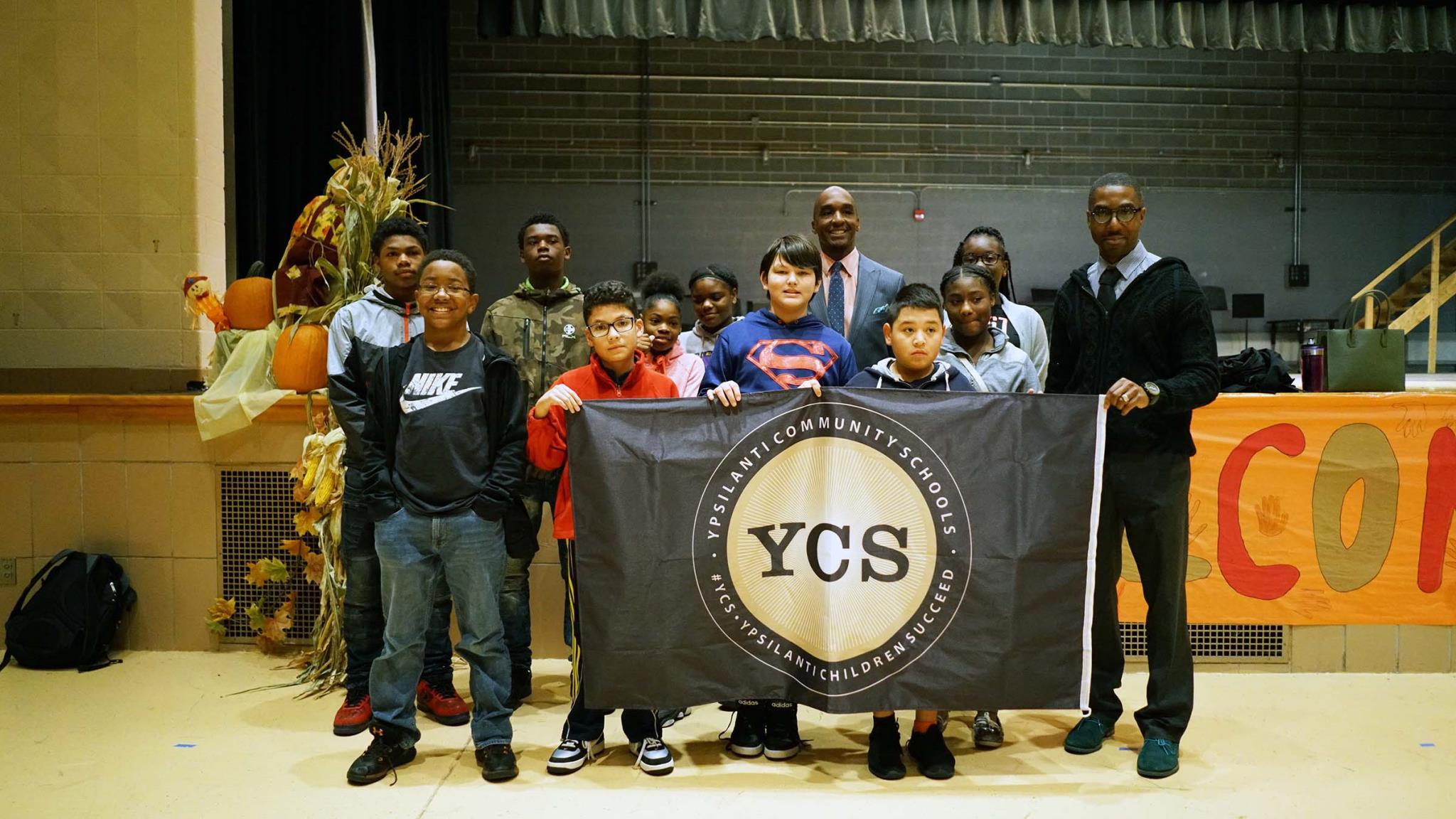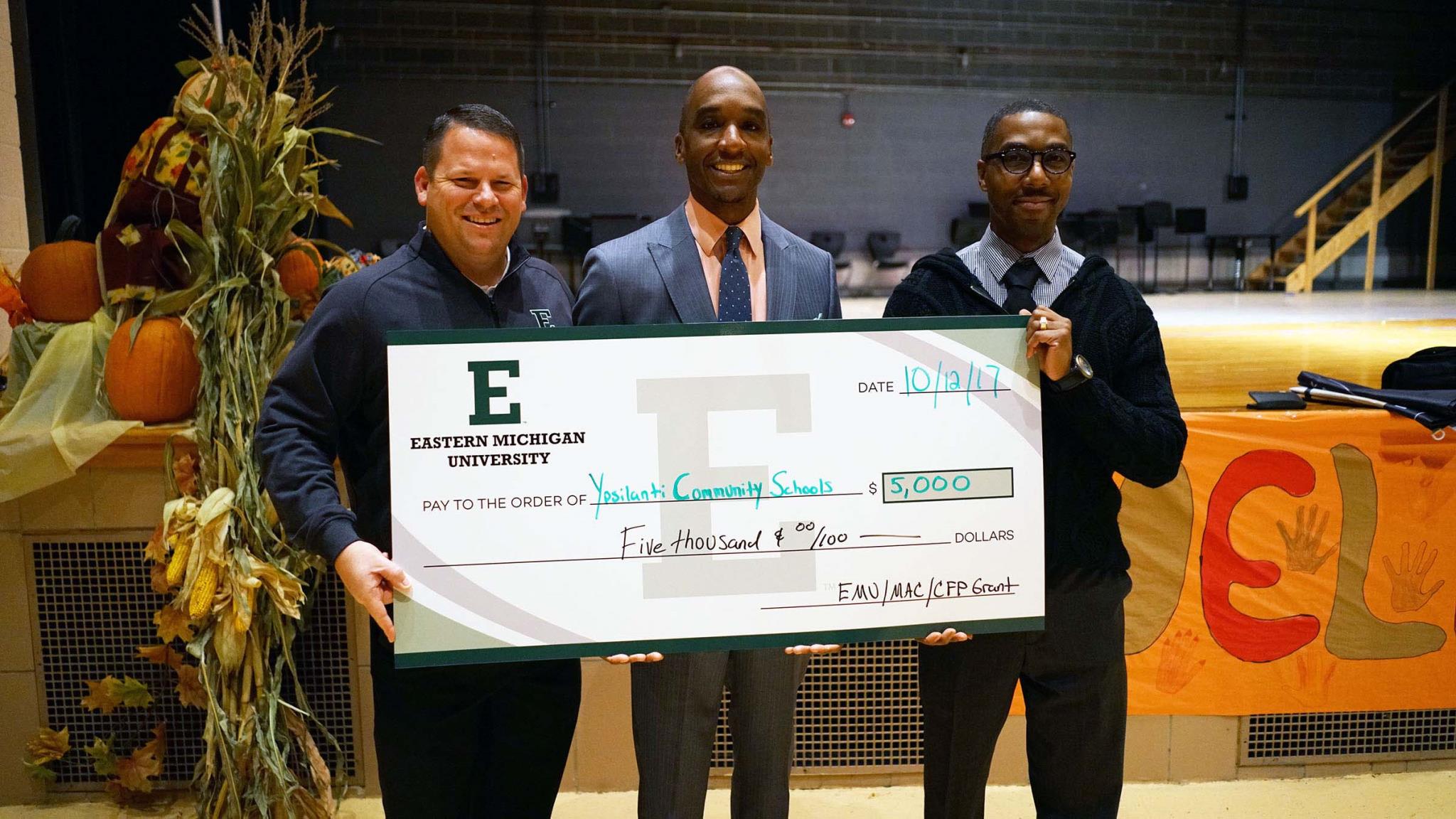 Videos to View
Seventh Graders Design Video Games