Welcome to YCHS Guidance & Counseling!
---
"The Free Application for Federal Student Aid"
If getting money for college is important to you, study this.
Link to free application for federal student aid
Federal Student Aid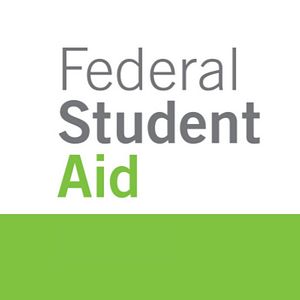 Are you ready to attend college or career school, but need financial aid to help fund your education? Check out this video to learn how the office of Federal Student Aid provides more than $150 billion in grants, loans and work-study funds.



Link to federal student aid video
---
Counseling Information

---
Early College Course Exposure
Early college course exposure for our young people. These are offered free of charge from:
Coursera link
Coursera is an education platform that partners with top universities and organizations worldwide, to offer courses online for anyone to take, for free. We envision a future where everyone has access to a world-class education. We aim to empower people with education that will improve their lives, the lives of their families, and the communities they live in.
---
GED support and options for graduation
Help Build Futures: GED and ESL Classes Starting Soon
Link to GED and ESL classes information.
Link to GED and ESL page.
---
National Association for the Education of Homeless Children and Youth (NAEHCY)
---
International Student Guide to Financial Aid & Student Loans
---
Contact Information:
Renee Conley
School Counselor for ACCE
(734) 221-1308
Fax: (734) 221-1003
rconley7@ycschools.us
Mr. Chris Donoghue
School Counselor STEMM MIddle College
Counselor: ACTech (A-M) Students
Dual Enrollment Coordinator ACTech and STEMM
(734) 221-1072
FAX: (734) 221-1003
cdonoghue9@ycschools.us

Ms. Tonysha Emerson
Counselor: ACTech (A-M) Students
Counselor: ACTech (M-Z) Students
Estabrook Counselor (Grades 7 and 8)
(734) 221-1014
Fax: (734) 221-1003
Temerson6@Ycschools.us
FAFSA Parent Tip Sheet
Click on the link to the FAFSA parent tip sheet to create a copy. You will be asked to make a copy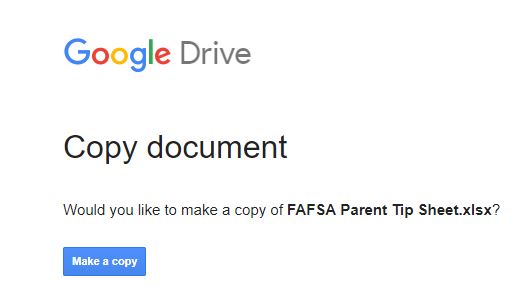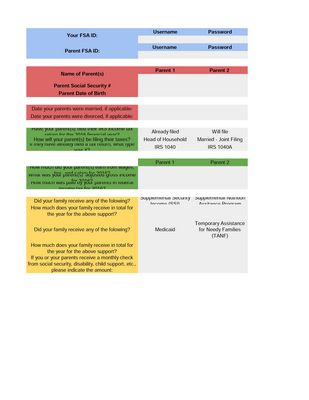 The document can be:

Copied and filled out online
Or downloaded and filled out after a copy is created
Or downloaded and printed after a copy is created
A paper copy is also available in the counseling office.
TRAC Program
What is the TRAC Program?
Since 2004, MDOT has been offering the American Association of State Highway Transportation Officials (AASHTO) TRAC (Transportation and Civil Engineering) Program to schools in Michigan. TRAC is a hands-on education program designed for integration into science, math and social science classes. The TRAC program engages high school and middle school students in solving real-world problems, such as designing bridges, building magnetic-levitation trains, or analyzing the environmental and economic effects of building a highway.
Motivational Foundation HBCU Spring Tour 2017
Hello, Parents and Supporters,

We are pleased that your student has expressed interest in traveling with us during the 2018 Spring Break, to tour some of America's finest Historically Black Colleges and Universities. Our trip this year will take place on April 2 - April 7, 2018.

This year we will visit, Central State, Wilberforce, Fisk University, Tennessee State, Meharry Medical College, UAPB & Alabama A&M University. On our trip, we will also pay homage to Dr. Martin Luther King Jr., by visiting the Lorraine Motel Site where he was assassinated on April 4, 1968. We will conclude this year's trip with a fun-filled youth conference, joining our North Carolina students at a resort for activities and a formal social.

The cost of this year's trip, per 4 person room occupancy, is $500.00. A $100.00 (non-refundable) deposit is due immediately to guarantee a space for your student. Space is limited and we have completely sold out each year previously. An EASY payment plan is available on our website. You may view the payment and/or submit your deposit by visiting, www.MotivationalFoundation.com (College Tour Tab).

We are offering a few bonus incentives this year, that you may want to take advantage of to SAVE MONEY! They are as follows: We are giving away 1 free trip to the first person who pays their deposit.
$25.00 credit discounts to all students who traveled with us on last year's College Tour; making the cost of this year's trip $475.00 for returning students.
$100.00 credit discounts to the first 5 students to submit their deposits; making the cost of this year's trip $400.00 if you are a first-time student and $375.00 if you are a returning student.
We are excited to offer our very best services to inspire your students this year on our annual HBCU College Tour. Looking forward to working with you all this year. Please contact us if you have a questions or concerns.

Warm Regards,

The 2018 Rubin & Dixon HBCU College Tour Committee
Blake E. Odum, Executive Director
313.389.ODUM (6386), Office
MotivationalFoundation.com, Website
Job Opportunities
Glacier Hills
Glacier Hills is hoping to form a relationship with local schools and give them the opportunity to provide information to students who are attending the C.N.A. program and looking for part time work while in High School, or once the student is close to completion share information for the first step towards their career once certified.
Visit Glacier Hills' website to view the different job opportunities Glacier Hills has to offer both students, as well as those graduating from the C.N.A. program in the near future. One of the many perks Glacier Hills offers is a generous tuition reimbursement and scholarship program for those students who plan to continue on with their career in nursing.
Glacier Hills employment & benefits website
Address & Phone Number
1200 Earhart Rd
Ann Arbor, MI 48105
(P) 734-249-7011 Ext. 6380
(F) 734-929-6901
SAT/ ACT Resource
An open resource library for SAT, ACT, and PSAT prep
YCHS Senior Night
Parents and students were able to sit down with counseling staff in the lab to work through FAFSA questions and problems.


Link to Senior Parent Night Presentation Information (PDF)

Senior Parent Night Presentation Information Video




SAT in 2017-18, you can start practicing today with more than 200 videos that show step-by-step solutions to each question: Khan Academy : www.khanacademy.org/sat