Free Event!
Pop-up Safety Town Head Start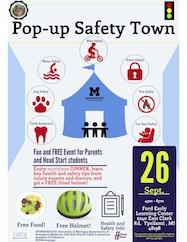 Fun and Free Event for Parents & Head Start students
Ford Early Learning Center
Wednesday, September 26th
4:00 - 8:00 PM
Project SUCCESS
RAHS and YCMS New Program

The Regional Alliance for Healthy Schools - Ypsilanti Community Middle School is implementing Project SUCCESS (Schools Using Coordinated Community Efforts to Strengthen Students). The goals of the program are to prevent and reduce alcohol, tobacco and other drug use. Project SUCCESS is funded by the Community Mental Health Partnership of Southeast Michigan and is a partnershipbetween Ypsilanti Community Schools and Michigan Medicine's Regional Alliance for Healthy Schools (RAHS).
Join Us!
Run RAHS - 5K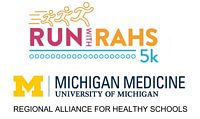 Visit the RAHS website at www.umhs-rahs.org

Kids ages 4-11 can participate and win prizes too! The Run with RAHS Kid's Fun

Events will take place on the track during the 5K!
Race Date: October 6, 2018
Race Time: 10:00 am
YCS Opening Day Activities Video
Photos by Nick Azzaro - YCHS Photographic Learning Studio
More News

View Archives
Programs for Parents
MSU Extension Programs
For MSU Extension Programs click on the link below
Baseball & Softball
Ypsi National Little League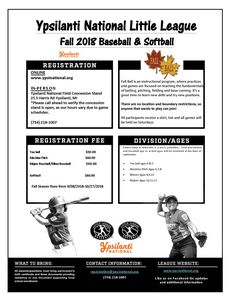 Baseball and Softball Program
A low cost, instructional fall baseball/softball league that is open to all children in Ypsilanti.