Welcome Message from the Superintendent
---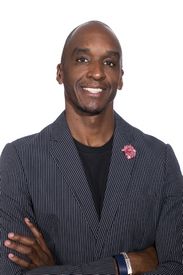 There is great excitement reverberating throughout Ypsilanti as a transformation is underway at Ypsilanti Community Schools. Our schools will reunite this community through the exciting programming we are delivering. We have already enlisted the support of community members and a good number of businesses, as we extend ourselves beyond our own walls. The question now remains: will you and your family benefit, too?
Each of our schools offers a wide variety of unique programming to address your child's needs, dreams, aspirations, and learning style. Whatever you may be searching for, YCS has an answer within our schools.
YCS offers:

Pre-kindergarten options at Beatty Early Learning Center, Perry Early Learning Center, and Ford Early Learning Center
Balanced calendar at Ford Early Learning Center and Holmes Elementary
Traditional calendar at Adams STEM Academy, Estabrook, and Erickson Elementary
Project-based learning in the middle school years at Estabrook
Small learning communities—Science, Technology, Engineering, Mathematics (STEM Tech); and Arts and Communications (ACTech)—at Ypsilanti Community Middle School (YCMS)
International Baccalaureate programming at Washtenaw International Middle Academy (WIMA) designed to meet rigorous, demanding global standards
Digital learning with 1:1 tablets for each student at YCMS and WIMA
Specialized, diverse high school programming at New Tech High School and Ypsilanti Community High School
Career and Technical Education options, including an award-winning auto body program, nursing assistant, culinary arts, and more
International Baccalaureate curriculum at Washtenaw International High School
College credit partnerships with Eastern Michigan University and Washtenaw Community College
Access to Regional Alliance for Healthy Schools (RAHS) clinics for all YCS families
Athletic and enrichment programs after school hours, including an award-winning Robotics team
Among our newest August initiatives for 2016 - 2017:

Building based elementary school mentors
Assigned community mentors for all middle school students
Business internships for 11th and 12th-grade students based on weekly attendance
Discounts to Ypsilanti businesses to YCS families
Partnerships with Man Up, Kid Down in our elementary schools.
Everyone at YCS (Your Contending Schools)—the Board of Education, administration, principals, teachers, teacher assistants, paraprofessionals, cafeteria workers, custodians, office staff, and coaches—holds high expectations for you and your child. We pledge to demonstrate:

High expectations for you and your child
Professionalism
Enthusiasm
Encouragement
Belief in our YCS brand
Among the expectations we have for our YCS students are:

Attend school and class regularly and for the duration of the day
Be prepared to learn
Value your education
Complete assignments promptly
Take pride in the work assigned
Associate with positive students/friends
Make education your pathway to greater things
Practice good habits
Participate and support your school
Among the expectations we have for our YCS parents are:

Support the efforts of the staff to become "the option" in our community
Ensure that your child is prepared for school and to "do" school
Monitor the quality of work your child is doing in and out of school (classwork/homework)
Be proactive in your child's education
Communicate with the staff
Follow the chain of command in terms of communication and disputes
Love YCS
Among the expectations you can set for me, as Your Committed Superintendent, are:

Dynamic leadership
Intensity/High Energy
Honesty
Ambition
Accessibility
Collaboration
High Expectations for myself and the community
Decisions based on what is in the best interest of the financial stability of YCS and your child's individual needs within our schools
Proactive communication (email, website, social media outlets)
Visibility within our community (and of course, a host of other things important to you and me).
We want your experiences within our dynamic District to be exceptional, inspiring, and reassuring. In any event that your experiences do not meet the expectations set forth, please do not hesitate to contact me at your convenience.
Have a wonderful year interacting with Ypsilanti Community Schools.
Dr. Benjamin P. Edmondson, Superintendent